Ardmore® Legacy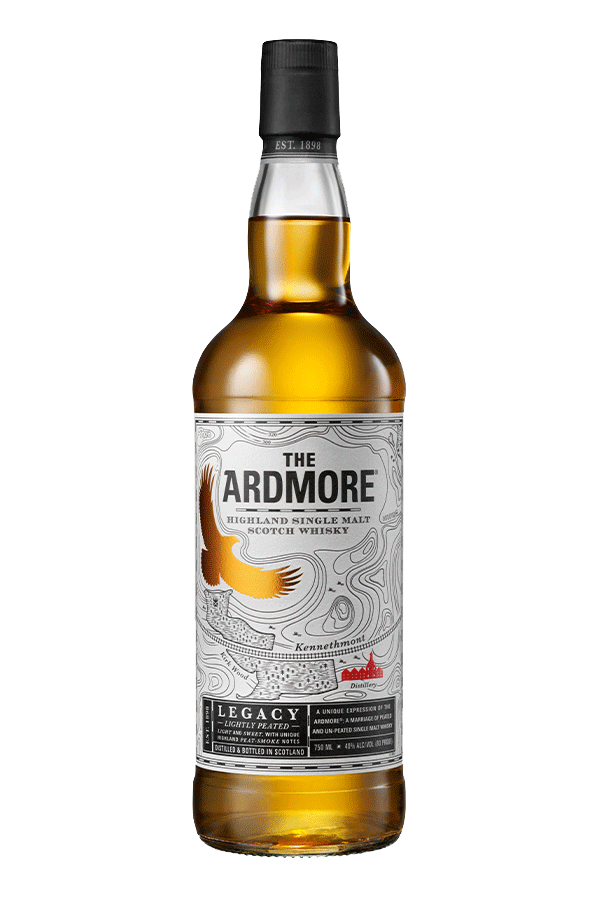 The Ardmore Legacy celebrates the distillery's unique location on the fringes of the Highlands, offering a lightly peated liquid that is sweet and uplifting. It encapsulates the essence of the Highland landscape and everything it provides – pure air, water, grain and peat.
With a balance of peated and un-peated malt, the unique and gentle flavour of The Ardmore Legacy will not only delight experienced peated malt drinkers but inspire newcomers to experience and love this whisky.
COLOUR: Light golden
Aroma
Heather Honey with hints of cinnamon and toffee bonbon. Very subtle hints of peat smoke.
Taste
Creamy vanilla spice gives way to more overt smoky charcoal notes, especially with the addition of water. Smoke doesn't dominate and is balanced by the sweet honey and spice flavours.
Finish
Full bodied, silky mouth feel with a (trademark Ardmore) dry, tangy and lingering aftertaste, coupled with delicious spice notes.
---