Maker's Mark 46™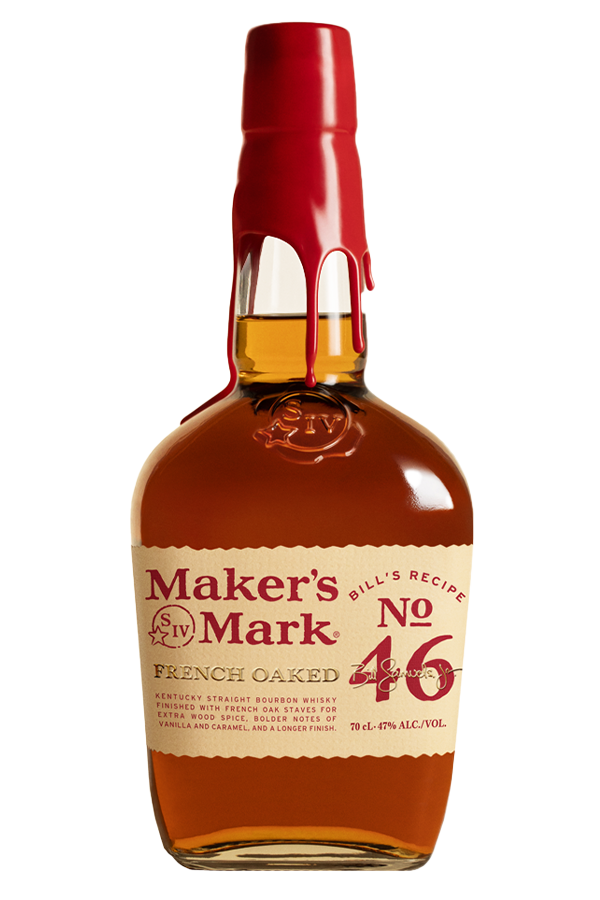 Maker's 46 offers more complexity; a deeper, richer copper tone and big, bold flavours of vanilla, caramel, oak and spice. Yet Maker's 46 retains the easy drinkability of Maker's Mark.
We begin the inventive finishing process of Maker's 46 by searing French oak staves and inserting them into American oak barrels. Then we pour fully matured Maker's Mark into those barrels.
Achieving the perfect balance of flavours imparted by the combination of American and French oak is a delicate process that is extremely time and temperature-sensitive. Since bourbon matures more slowly in winter, we finish Maker's 46 during the colder months. We taste it every week – if not every day. Then, after just a few months when the flavours are at the perfect balance, we open the barrels and bottle the bourbon for you.
Aroma
Hints of wood staves, caramel and sweetness.
Taste
Strong and bold, rich, creamy seared oak, caramel and vanilla notes.
Finish
Big mouth-watering oaky finish, retaining the essence of its predecessor.
---