Teacher's® Origin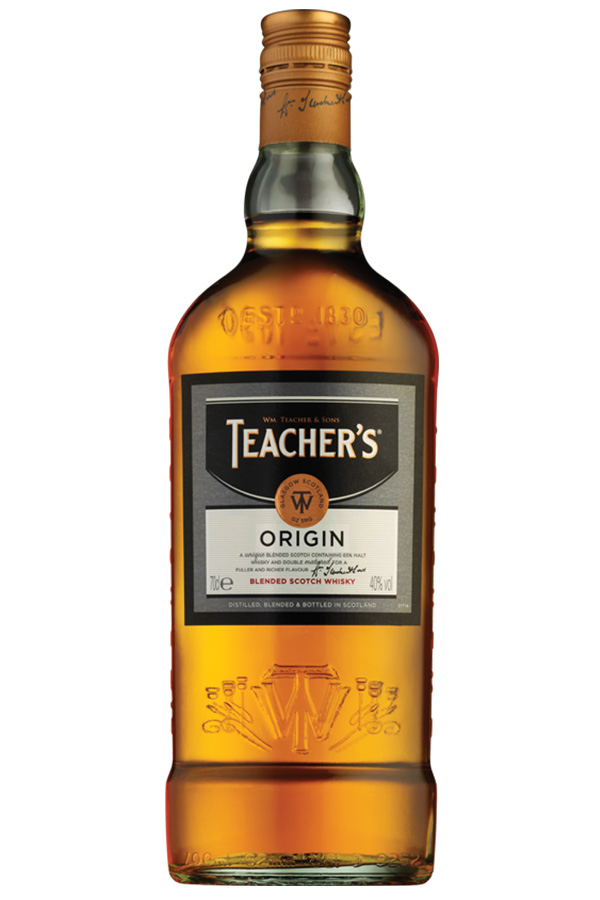 Teacher's Origin is a premium blend of the highest stature. It was created as a celebration of the great man himself William Teacher. William always believed in using an unusually high proportion of single malts in his blends and we believe that Origin has the highest at 65% of any blend ever created. Of course at its heart lies the whisky from the families own Ardmore distillery, with its trademark smoky flavours, this has been carefully balanced with both Speyside and Lowland whiskies to give a smooth rounded flavour profile.
Aroma
With a rich malty burst, the pear and apple fragrance mask the dryer peat flavour. Add water, the fragrant Speyside and Highland malts join with an orange and dried grape sweetness. Joining the flavours is the full roundness of Highland Peat smoke.
Taste
A vast alternating change of tastes varying from immense sweetness to dry slightly tart oakiness with all variations in between, surrounded by the unique liquorice root smokiness from the Ardmore peat.
Finish
Exceptionally long lasting.
---