Future Positive Industry Roundtable
Here at The Blend we're committed to a more sustainable and equitable future in which hospitality has a positive impact on the planet, our peers and our communities. This is encompassed by our three pillars - Nature Positive, Community Positive, and Consumer Positive. During The World's 50 Best Bars celebrations in Barcelona, we sat down with some of the most creative and innovative minds the bar industry has to offer, including our host Sandrae Lawrence (co-founder of The Cocktail Lovers), to develop our fourth pillar, focused solely on working toward a more responsible, diverse and inclusive bar industry.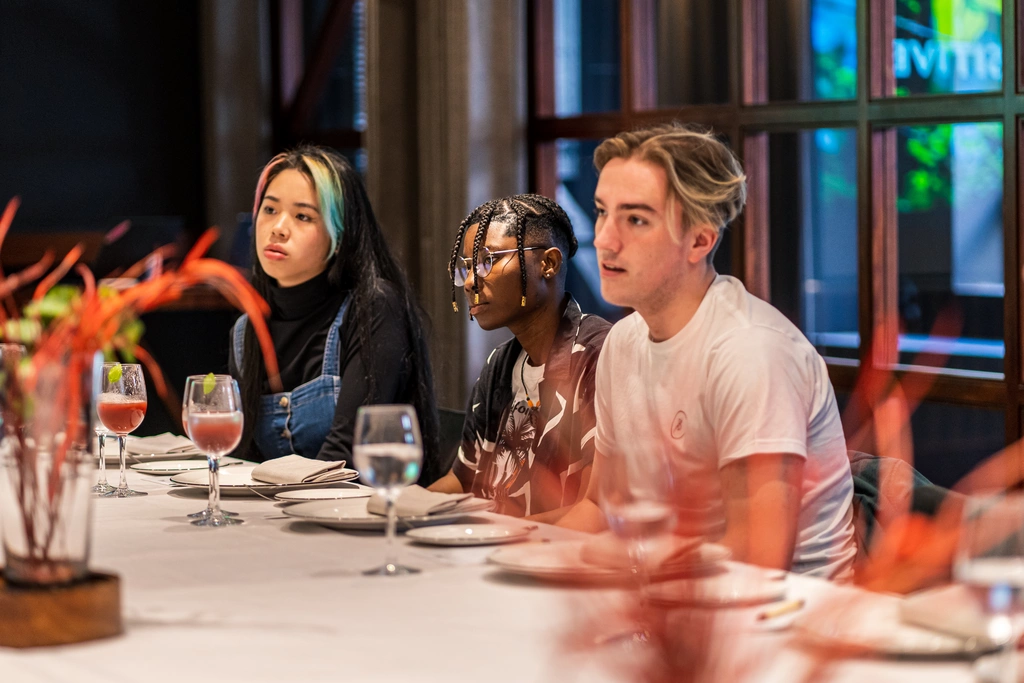 First on the agenda - our three Scholarship finalists presented their #FUTUREPOSITIVE concepts. From Ghana, Seraphine spoke on the importance of using local produce. 'We need to work on reducing our imports and helping the farmers and our industry. We should grow local produce and use it so everyone can enjoy and afford it. Then we grow as a country, an industry, and we don't discriminate through costs.'
For Kyoka Matsunaga, who lives in Panama, was born in Japan and raised in the USA, compassion is key.
'When you're an immigrant family, you have different struggles - language barriers, job security, financial stability. I want to bring compassion and inclusivity to our industry as a priority; this could mean giving more education opportunities, opportunities to become leaders, and giving people a voice. Our industry is a loving and compassionate one, and I want to share that with the world.'
Drew Fleming highlighted his passion for foraging.
'Future positive is a mindset that everyone should choose to take part in actively. Every country has its unique biosphere and produce, which should be celebrated. It's up to us to minimise the reliance on imports and begin to shine a spotlight on the wealth of ingredients that occur naturally around us. If all bars invest in this philosophy, it will make an impact on a global scale.'
When posed with Sandrae's question, 'What does a positive future look like to you?' Christina Veira of Toronto's Bar Mordecai spoke of the need for diverse hiring
'Toronto is the most multicultural city in the world. Who do we hire to mirror the communities we operate in? A lot of this is who you engage with, who you hire as photographers, florists or caterers; how many businesses are women-owned or owned by people of colour? We should be creative about how money is spent to help us engage with different communities.'
Asked how we can encourage people from more diverse backgrounds to join the hospitality industry, Masa Urushido of Katana Kitten spoke of his bar embodying its surroundings
'It's New York, so everyone is from everywhere, different backgrounds, different ages. We reflect that. Once you set the culture, we can inspire each other.'
Christina echoed, 'If you go into Masa's bar, people feel comfortable because they can see people who look different - it's more accessible. Now that we're in a re-building phase because of COVID, globally, this is a great time to start training more people.'
William Drew of World's 50 Best Bars agreed
'the industry needs to be professionalised in terms of how we treat employees. That's fundamental in terms of HR and hiring practices. Bartending is seen as a part-time job, so you can get away with not treating your staff in a professional and respectful manner, and that needs to change - we can lead by example.'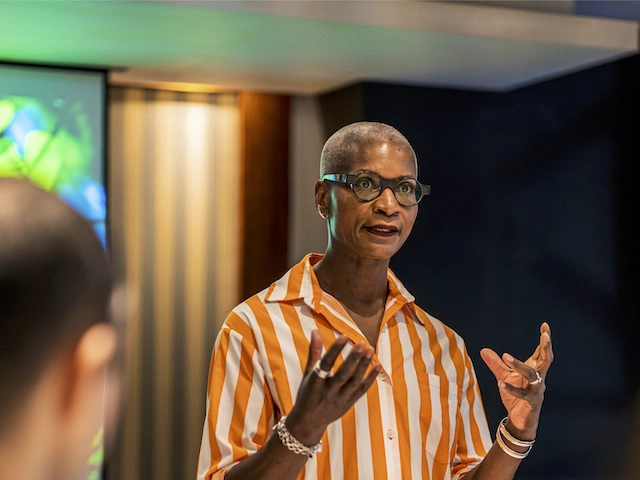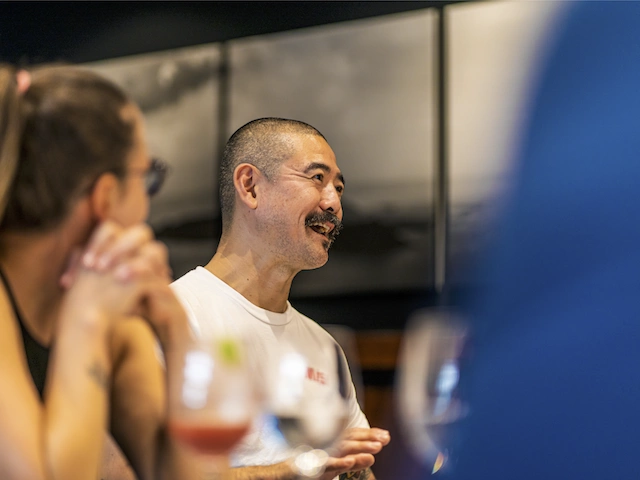 Georgia of The Clumsies spoke of the need for a more gender-diverse industry
'there are women behind bars in Athens, and they are trying really hard, but in smaller cities, it's not growing that much. They don't believe that they can do this. It's a cultural thing.'
For Meimi Sanchez of The Blend, advances in employment benefits are paramount
'I don't feel like many countries give you the support. Other industries have healthcare, insurance, and pensions; we don't have that. I've worked really hard to be where I am, and I'm staying in this industry and being a mother at the same time, and that isn't that common.'
The panel agreed that we need to look back to move forward; as Masa explained, 'There are so many people who came before us, and thanks to those who inspired us and changed the course of where we are today, we are moving forward.' Angels, of Beam Suntory, agreed, 'Talent doesn't have age, or race or gender. Ten years ago, many times, I was the only woman in a board meeting. When I look back, so much has been achieved. We need to make that visible, not only gender diversity but also age diversity.
Francois was the first to highlight that the conversation focused on predominately human issues -
'I'm not sure if people are the biggest issue or the planet, but these are the things that matter the most. When I talk to people within the industry, sustainability isn't about local spirits or greenwashing; it's about people.'
Asked what could be done to make the industry more nature-positive, Meimi cited prohibitive costs in London as a barrier
'If you have to pay extra to recycle, then why would you? I wonder if there's a lack of knowledge, everyone wants to do better, but maybe they don't know how. As an industry, whenever we travel somewhere, maybe we should pay to offset our carbon emissions. That's a step in the right direction.'
Masa and Christina spoke of small changes that can make a big difference, including carbonation rigs and taps instead of soda bottles, and Francois agreed that accessible advice would yield the best results 'One of the problems we have with education is that we tend to use 'best practise' bars as examples, and that can be overwhelming. Instead, let's tell bars how they can implement change and inspire them with things they can actually do.'
To round up the conversation, Seraphine pledged to get to work immediately
'Each and every individual here needs to be the person in our communities to teach others how to be sustainable, to train the upcoming ones, to bring them up even higher than we once were. We owe it to our communities to commit. I will teach at least one person a day, and then globally, we can make an impact.'
Our panel was unanimous in agreeing that small changes can have a big effect, helping to create a more equitable bar industry for bartenders, bar owners and the bar community on a global scale. Our inaugural roundtable helped to spark ideas and start a conversation, but this is just the beginning. We're building a community of like-minded people committed to positive change, and soon we might be asking for your input, too.
So, how do you think we can work toward a more #FUTUREPOSITIVE bar industry?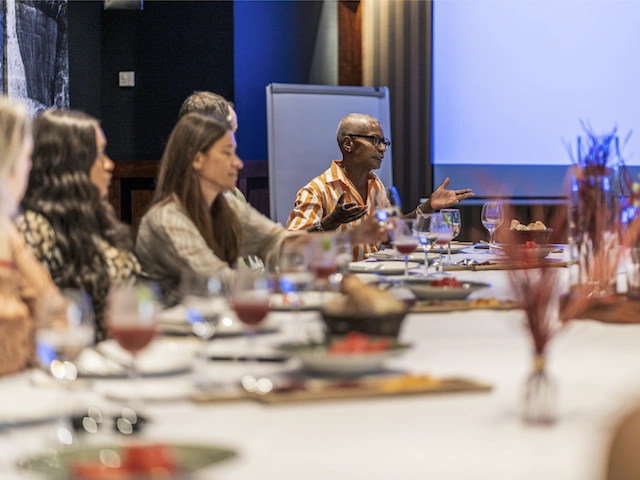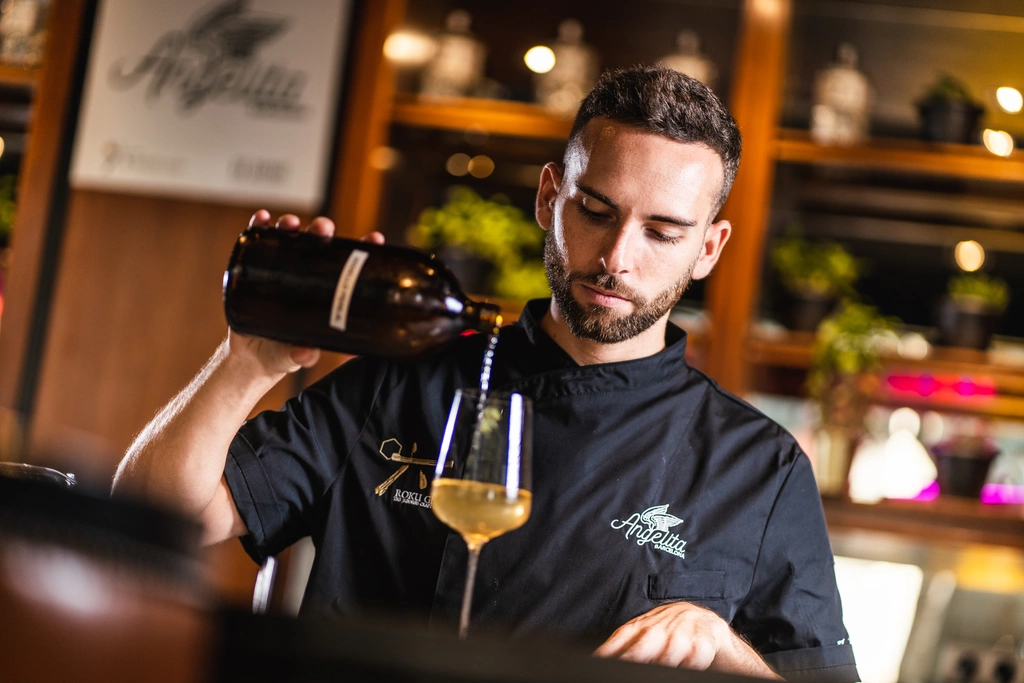 Mario Villalon, founder of Angelita Madrid, and his team made us the honour to accompany the discussion with amazingly tasty food, such as homegrown tomatoes and Angelita's finest selection of cheeses, complemented by 2 subtle and flavourful cocktails inspired by wines:
GODELLO Y PEREJIL
Light, herbaceous, vinic
Roku Gin, Godello Sobre Lías, mint, parsley, melon


PIMIENTA Y ENELDO
Light, fruity, spicy, vinic
Maker's Mark bourbon, white pepper, dill, blackberry