Booker's® Bourbon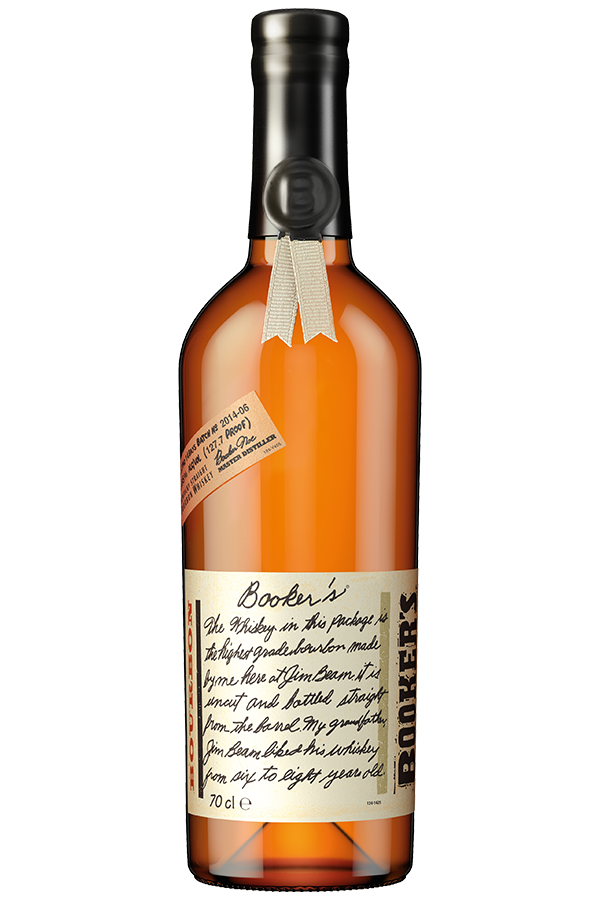 A classic, rare, complex bourbon aged for a minimum 6-8 years (year and month always stated on the bottle). Intense, powerful and ideal for those with discerning taste. Booker's is the grand-daddy of bourbon. Unlike anything you've ever tasted, Booker's is uncut, unfiltered, bottled-straight-from-the-barrel – bourbon at its finest. This is something to savour and sip in a large whiskey glass to truly enjoy the aromas and depth of flavour. A little splash of water will open the flavours up to heighten the enjoyment of the wonderful aromas.
Aroma
Big oak, sweet vanilla and smoky charcoal.
Taste
Rich, full bodied with an intense following and hints of dark chocolate and fruit.
Finish
Long and intense with a rounded sweetness.
---