Sipsmith food pairing X IMPERII Leipzig (EN)
"It's the drink that makes a dish 100% perfect." André Pintz, IMPERII, Leipzig
Matching venison with a full-bodied red? In Germany, you certainly can't go wrong with this, but it's also not much of a surprise. But isn't it those unexpected surprises that make experiences so unforgettable?
We'd like to coax you out of your comfort zone and inspire you to ditch the classic, tried-and-tested wine pairing for well-known dishes to give other drinks a chance to shine – drinks like gin-based cocktails.
While matching food with gin and highlighting its qualities in the menu's own aromas is not necessarily a novel idea, it is certainly an experience – and recommended for tickling those taste buds.
Sipsmith Gin and IMPERII, Leipzig joined forces to create a 3-course food pairing menu based on the London premium spirit. A menu designed to harmonise and accentuate both mixed drinks and straight gin with select seasonal food aromas.
Food pairing, i.e. matching dishes with just the right drinks to enhance their flavour, has been growing in popularity. In the British capital, it's now considered quite normal to not only offer a wine pairing, but also a selection of highly aromatic cocktails that complement the chosen dish or dinner.
Germany is a little behind on this. Locals love their traditions, so they still head to a restaurant for a square meal and their favourite cocktail bar for a solid drink.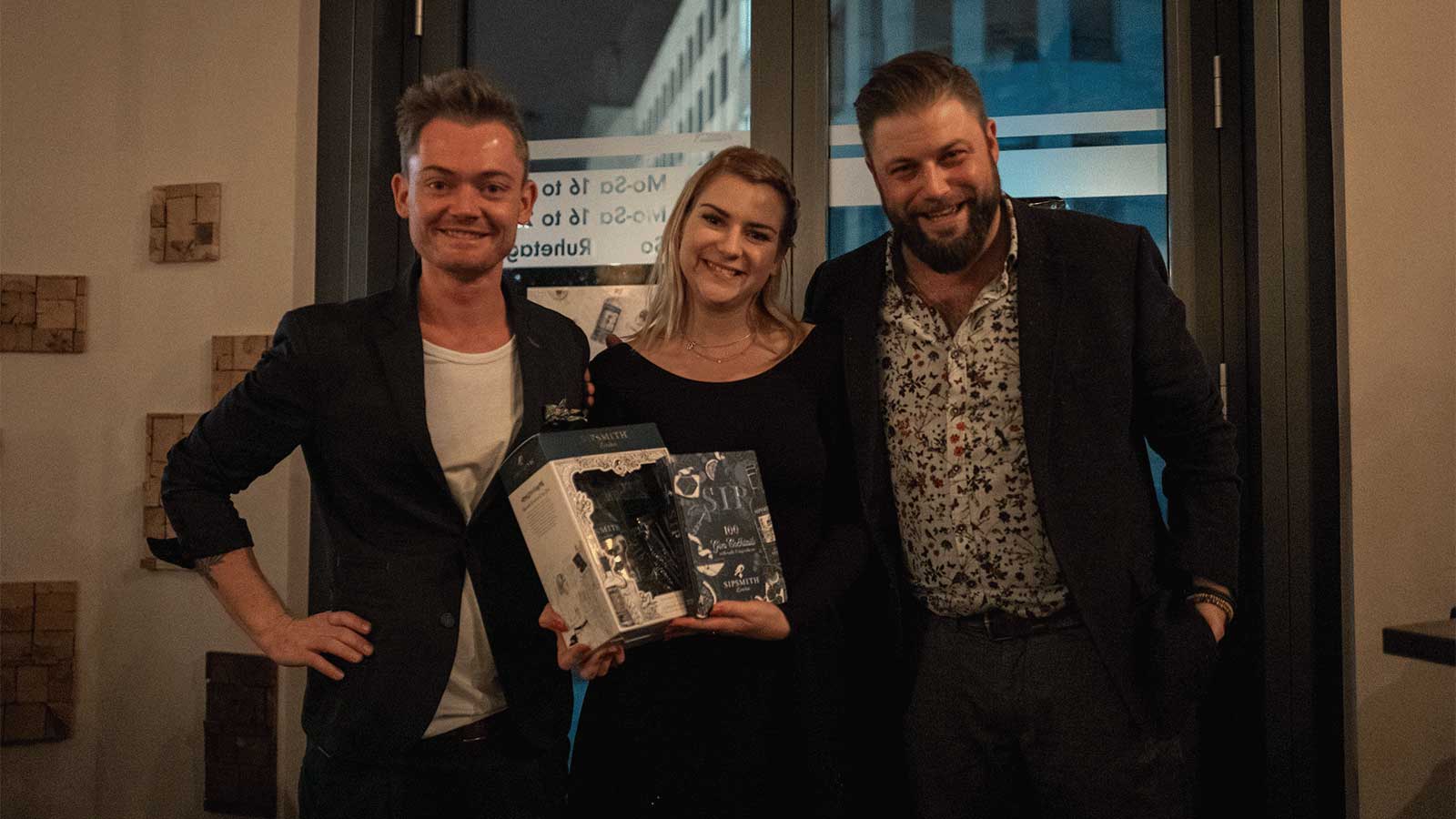 With his bar IMPERII in Leipzig, André Pintz has broken with this old tradition of separation and created a modern gastronomic concept that gives equal attention to the bar and kitchen. The result is an enticing, inviting concept that gives drinks and dinner equal room to dazzle.
Since its opening in 2015, the IMPERII has been listing Sipsmith Gin because this spirit deserves a space in any bar proud of its high-quality gin drinks. Sipsmith is a born-and-bred London dry gin with its very own history, elaborate manufacturing process and classic taste.
So, what sparked this particular collaboration? A trip to the London-based Sipsmith distillery of Sam Galsworthy, Fairfax Hall and Jared Brown. Once a year, Magnus Tobler, the brand's German gin ambassador, invites bartenders and industry insiders to the birthplace of Sipsmith to explain the special manufacturing process and the growing Sipsmith distillery portfolio.
"As always, plenty of drinks cry out for good food." And since we were still in London at this point, the hosts skilfully incorporated the brand's own product into a shared dinner.
Sipsmith Gin is excellently suited for combining the aromas of dishes and drinks. The different variants all unleash a clear structure in the nose and in the mouth with easy-to-recognise head notes like citrus, juniper and coriander. This makes them perfect for experiments with other flavours from the corresponding menu, especially for beginners.
Inspired by the successful dinner, André and Magnus decided to set up their own food pairing project in Leipzig. Right on time for the holidays, they came up with a hearty, Christmas-inspired feast. With their idea and composition, they not only wanted to wow restaurateurs, but also IMPERII's regulars. It didn't take long for the seats to sell out since people were very intrigued by both the idea and the brand. For all those who couldn't be there on the night, we have summarised the dinner's flavour-filled experience to really show off the breadth of aromas on offer:
Welcome drink
Each guest received a classic Sipsmith Martini in a freezer-chilled glass bulb.

While its dry character stimulates the appetite, the Sipsmith notes give guests a first teaser of what's on the menu.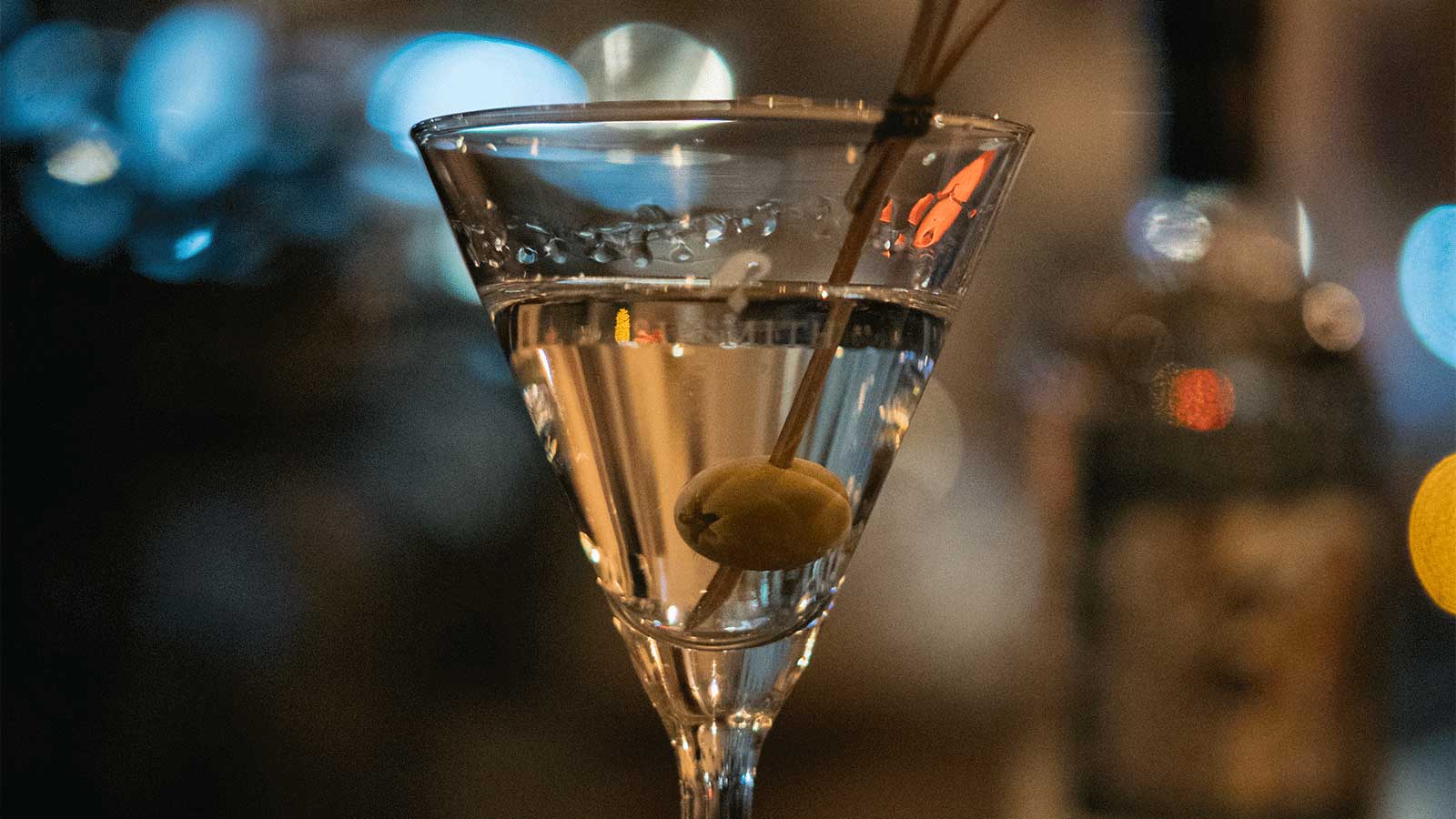 Starter
Sautéed scallop with orange & fennel
Gin Crusta flavoured with a classic Sipsmith London Dry, herbs and oranges
The gin's fresh and light character is simply made for mingling with seafood. The Sipsmith London Dry gin's citrus notes are further enhanced by the aromatic oils of the garnish. Meanwhile, the herbs in the drink harmonise well with the scallop's aroma. And while fennel is considered a versatile allrounder, which plays nice with many different flavours, it perfectly matches the oranges in the drink. The garnish crunch also works well with the scallop's texture.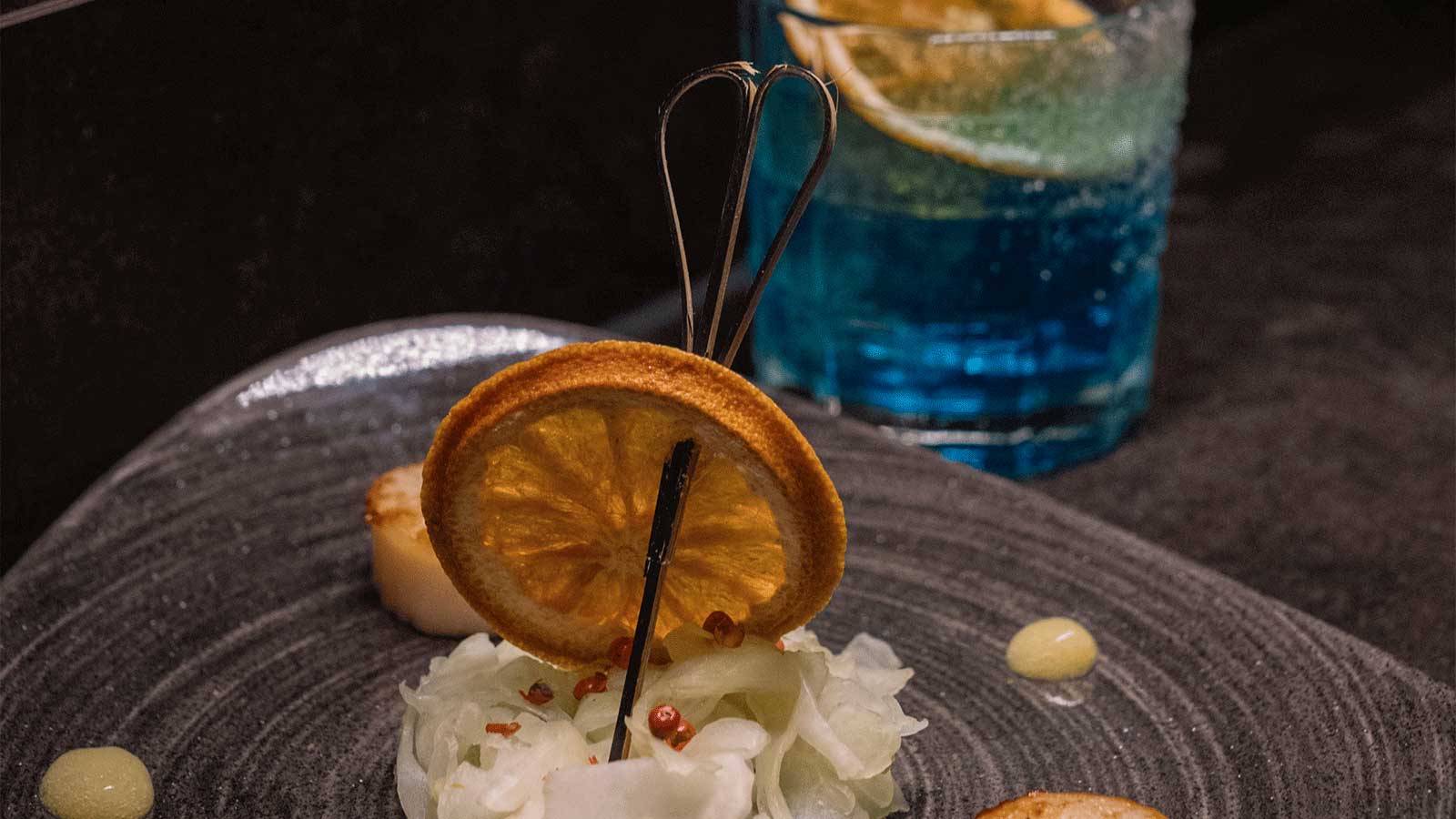 Main
Haunch of venison with juniper and sweet potato
Sipsmith V.J.O.P. Gin & Tonic with juniper berries & dried lime
Since this course is very much about juniper, the choice was clear: with its 57.7% vol, the Sipsmith V.J.O.P. is one of the most widely available gin products on the German market. Its strong juniper note makes it markedly dryer than its gentler sibling, the Sipsmith London Dry Gin.
The gin's aromas complement the venison's gentle gamey notes, tempered by a Sipsmith V.J.O.P. marinade. The sweet potato adds a balancing touch of sweetness, while the dried lime peel's aromatic oils lighten the intensive gamey taste with lighter fruity tones.
Guests were presented with separate Sipsmith Gin and tonic water to create their own perfect blend (and alcohol content).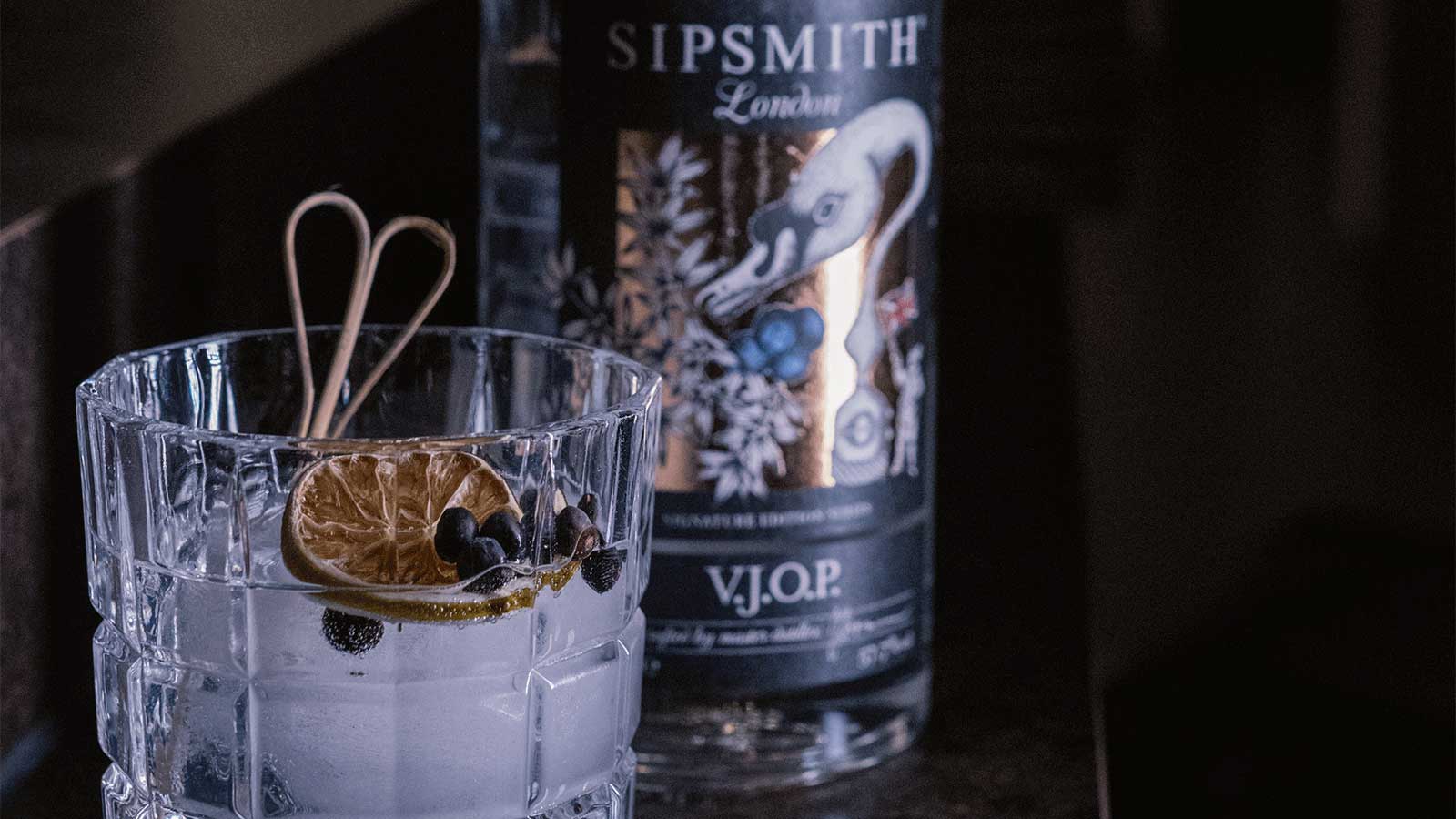 Dessert
Rosemary panna cotta with sloe gin jelly
Sipsmith Sloe Gin Highball with banana liqueur, bergamot tea and ginger ale
The generous fruity aromas of the shimmery red, handmade Sipsmith Sloe Gin conjure up the taste of luscious red berries. Once again, juniper and coriander get to shine, while the berry aromas work really well with the rosemary and banana in the drink and – naturally – the vanilla that flavours the panna cotta. Once again, citrus and bitter notes add welcome balance, underscored by a hint of bergamot.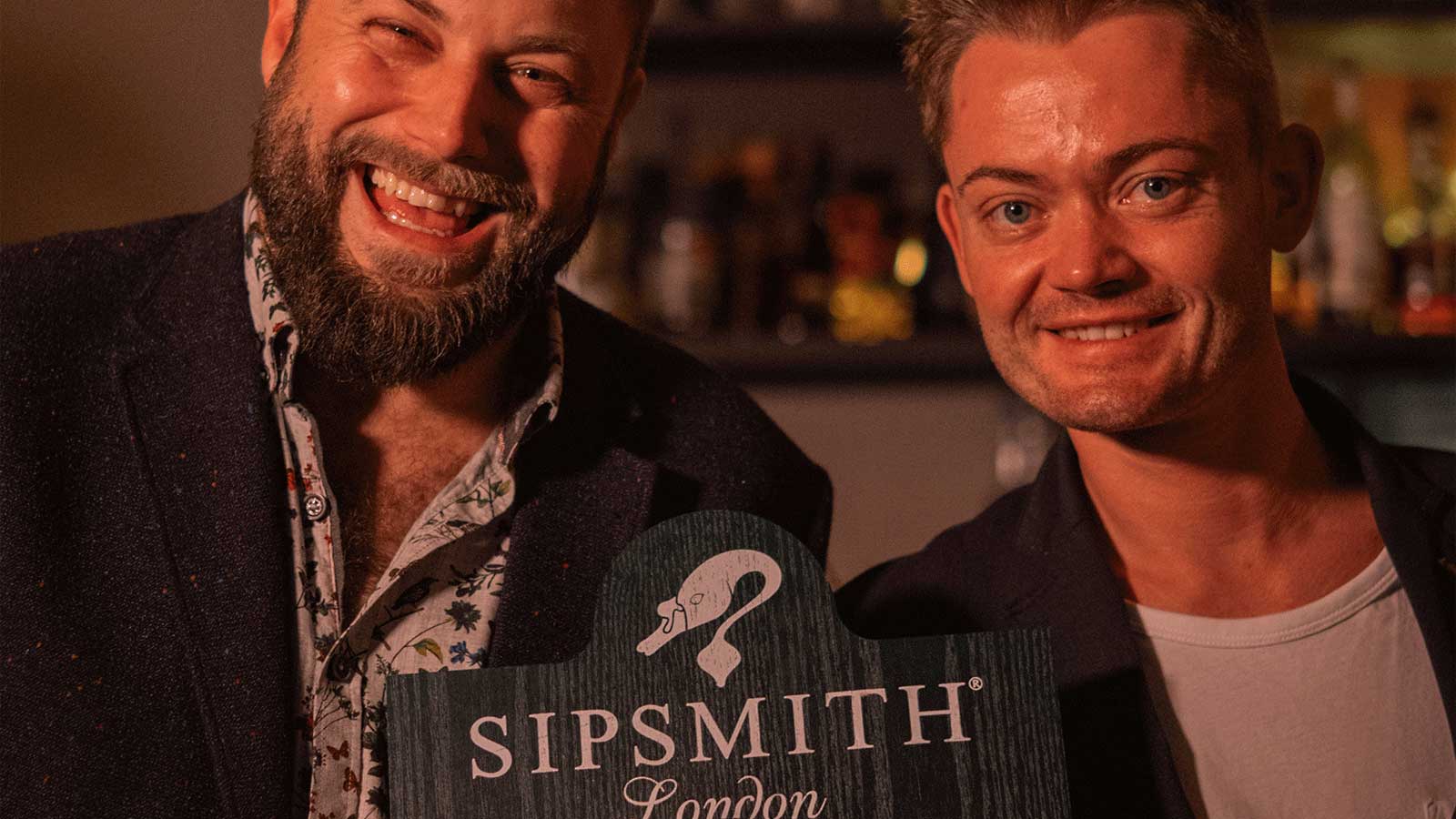 The duo deliberately chose classics for their first dishes & drinks pairing to allow guests to grasp the joyful simplicity of combining such aromas and flavour families.
After all, André and Magnus wanted to inspire guests and colleagues alike to not just accept things as set in stone, but to always keep questioning, improving and occasionally taking a chance on something.
Combining great food and mixed drinks really expands the aromatic playground. Inhouse production and targeted combinations means you always control the menu's final flavour, harmony and balance.
They would love to see high-quality bars and well-composed cocktail pairings to become the norm in German restaurants.
Well, the sold-out event and amazing echo very much proved them right: guests are ready for surprises, even in seemingly traditional settings and contexts.