The Devil & Miss Mary
A devilish mix of Jim Beam® Devil's Cut has been added to the classic Bloody Mary, bloody delicious!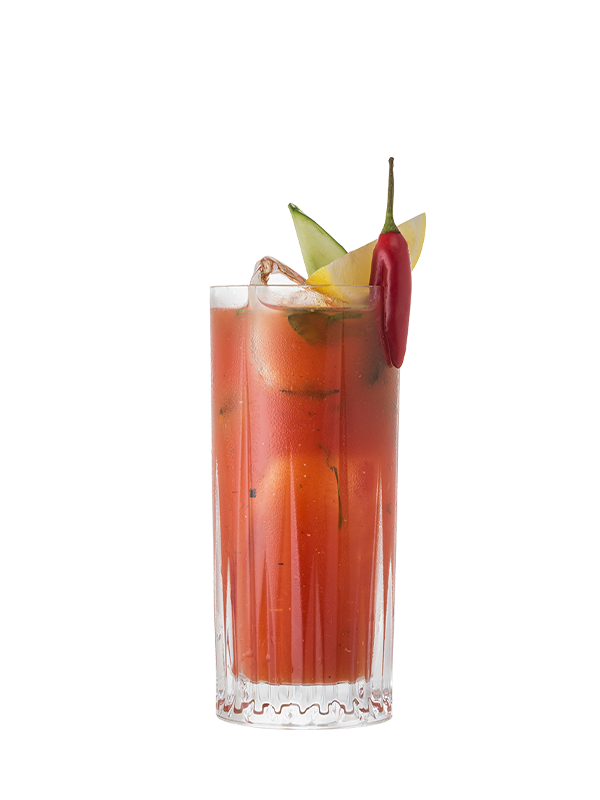 Glassware
Highball / Collins
Garnish
Lemon wedge, chilli or lime wedge
Ingredients
120ml tomato juice
4-6 dashes of worcestershire sauce
3-5 dashes of Tobasco Sauce
3-5 grinds of fresh pepper
2 basil leaves torn
Method
In a mixing glass add the sauces, spices and basil leaves, then add all remaining ingredients and roll back and forth with ice in a mixing tin. Pour all ingredients into a tall glass with an optional salt and chilli spice rim.