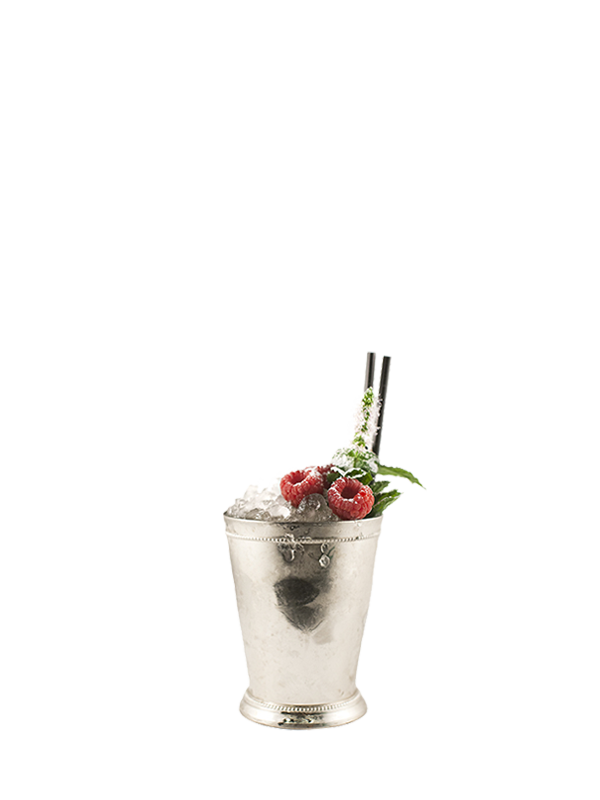 Champagne Julep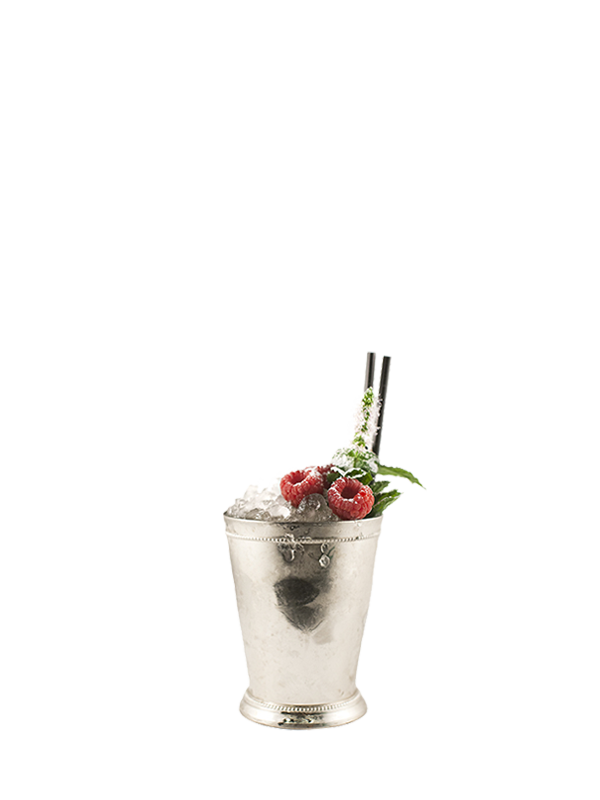 The Mint Julep is one of the earliest known references to a cocktail, dating back to the early nineteenth century. While it has been made from several difference spirits throughout its life, it is American whiskey that has come to define the drink. For the best results, use a high proof Bourbon or Rye and the most spritely mint you can find. As much as flavour, this drink is all about aromatics. Try this twist on the classic recipe.
Ingredients
10-15ml Crawley's raspberry syrup
8-10 mint leaves – torn
Garnish
Large mint sprig, fresh raspberries & a sprinkle of icing sugar
Method
Muddle mint and raspberry syrup. Add whiskey and some crushed ice. Churn with a spoon. Add a splash of champagne and cap with crushed ice.