Introducing Drew Fleming, winner of The 50 Best Bars The Blend Scholarship!
Earlier this year, we asked budding bartenders around the world to pitch their idea for a more #FUTUREPOSITIVE bar community. A small change may not seem significant, but every conscious decision, every individual who stands for something more, and every 'what if' moment helps to move our hospitality industry forward. We received over 750 applications from countries including Kazakhstan, Italy, Australia, Colombia, Mexico, India, France, Spain, Korea, Malaysia, Holland, Argentina, the USA, Ghana, Panama, the UK and the Isle of Man, to name just a few.
With the help of our esteemed panel of judges, the applications were whittled down to 25, then 3, and then 1. Yes, we have a winner. Drew Fleming's #FUTUREPOSITIVE idea stemmed from his 2.7 years spent bartending at the Isle of Man's Kiki Lounge and his campaign to remove the word 'tiki' from the bar's name. As Drew explained, 'Tropical venues like ours now have a duty to correct the wrongdoings of the past and educate our guests on what's next for a beloved sub-genre of cocktail bar.'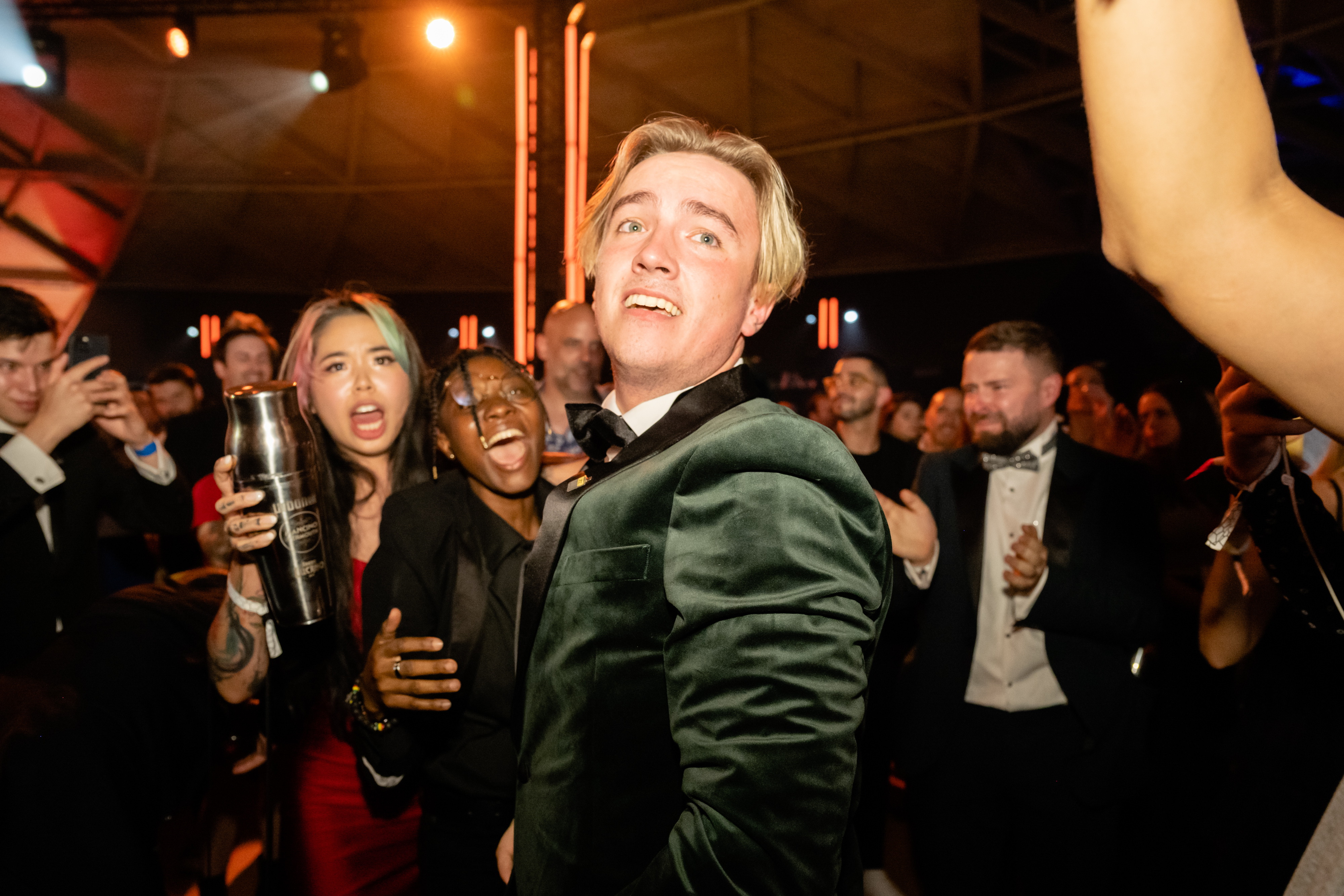 A proud Manx - as dwellers of the Isle of Man are known - Drew is also passionate about the importance of using local and foraged produce. 'It's up to us to begin to shine a spotlight on the wealth of ingredients that occur naturally around us. If all bars began to invest in this, it would make an impact on a global scale and be a big step in creating a sustainable industry for us all.' This philosophy was reflected in Drew's cocktail 'Webb of Skies', created for our second round of judging, featuring a homemade falernum, Isle of Man seaweed orgeat, and a cake garnish created by his grandfather, a seasoned baker.
During the final interview stages, Masa Urishido remarked, 'It would be awesome to give a shot to someone young, bright and honest like Drew - ambitious, appreciative, respectful and authentic' and Ago Perrone was in agreement 'Drew would be a fantastic addition to any bar team and has a long and fruitful career ahead. He has the right fun attitude and also has a clear vision of the steps he has to take to proceed in his career.'
Alongside scholarship finalists, Seraphine Afladey (Ghana) and Kyoka Matsunaga (Panama), Drew joined The Blend team (Meimi Sanchez & Ambre Morin) in Barcelona for a jam-packed immersive few days which brought the theme to life through industry round table discussions, kickboxing, beach cleaning, mindful food and drinks, not forgetting the incredible World's 50 Best Bars events and celebrations. As part of the Scholarship experience, all three had their drinks featured at The Bartender's Feast, with the winner crowned on stage at the World's 50 Best Bars ceremony in front of some of the most recognised and respected hospitality industry figures in the world.
Now back bartending in his beloved Isle of Man, Drew is gearing up for an exciting 2023, when he'll partake in 3 paid internships - in New York City with Masa Urushido at the world-acclaimed Katana Kitten, in London with Ago Perrone at the iconic The Connaught Bar and a year-long mentorship from The Blend team along the way. In his own words, Drew describes his Scholarship journey so far as a once-in-a-lifetime experience. 'The ability to learn hospitality from some of the heavyweights in the industry in cities across the globe is something I'm so grateful for. I am beyond excited.' So while this chapter might be coming to an end, this is only the beginning for Drew, and we are excited to see what's next!
Keep following Drew's journey right here on The Blend.
Images by Dave Holbrook ©️