Kickology - Strike a Balance

Bartending can be a gruelling trade. In the service industry, we spend most of our time on our feet, contorting our bodies, slouching over stations and crouching under ice machines. Yes, we get the steps in, but the effect on our joints and muscles can be debilitating. Being #FUTUREPOSITIVE means looking after ourselves and our community first and foremost. So, how can keep making drinks while also looking after our physical and mental health? Introducing Kickology.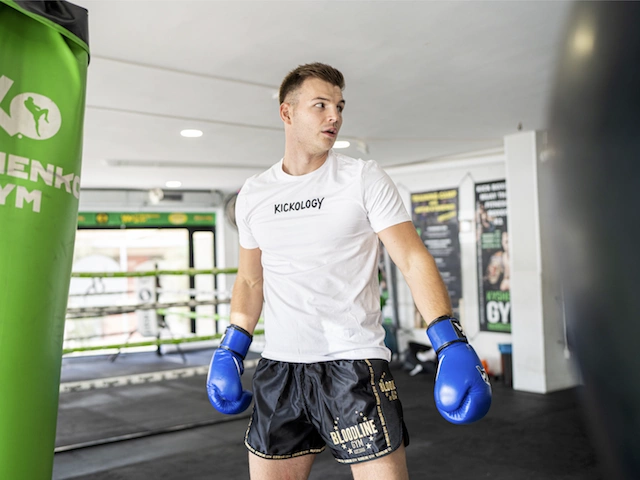 Originally from Lithuania, Arnold Oborotov discovered martial arts at nine years old. When he moved to London aged 15, he joined Bloodline Gym in East London, where his journey as a fighter began.
'I fell in love with the sport and everything it had to offer, and within a few months I had my first competition. What I didn't realise at the time is that kickboxing was giving me structure, a sense of community and improving my mental health and well-being. At the gym I found friends, mentors and like minded people that gave me a sense of belonging.'
Fast forward to 2022, and Arnold is the World Kickboxing Champion. With over 60 fights under his belt, he remains undefeated in the UK and still trains and teaches at Bloodline Gym. He cites kickboxing with keeping him resilient, healthy and rested
'Through the most difficult times in my life, I have found that regular training sessions were incredibly valuable. You have to focus on the present when you are training. Exercise releases endorphins, and that helps to improve your mood and focus. There is a lot of evidence that workouts reduce stress levels, and physical exertion leaves you with a sense of personal achievement.'
Arnold trains with athletes, his peers, and, more recently - bartenders. Remy Savage has been kickboxing at Bloodline Gym for the past six months. He explains,
'I have found it to increase my efficiency at work and got me to schedule my weeks not around working/going out but also doing something I genuinely enjoy. I find it super helpful to do something completely different than I do every day for work.'
Remy created a pre and post workout drinks (specs below) served in Barcelona for our first-ever Kickology session, attended by bartenders from around the world, including Harrison Ginsberg (Overstory, NYC), Iain McPherson (Panda & Sons, Edinburgh), Daniele Celli (1930, Milan), Drew Fleming (Kiki Lounge, Isle of Man), and more. Speaking of the experience, Drew said,
'I'm more awake after doing that; it's really good for a work-life balance, exercise is really important, it helps to get frustrations out.'
As Arnold explains, Kickboxing is good for bartenders because it's a full body workout 'it involves your upper and lower body, helping to strengthen your wrists, knees, and legs. It requires you to balance on one leg and kick with the other, which makes your ankles, knees and legs stronger during your shifts behind the bar.' And the benefits don't stop there.
'The sessions can get quite difficult, pushing you to your physical and mental limits, leaving you more prepared for what your career has to throw at you. The mental toughness you have to go through in kickboxing will serve you in everyday life.'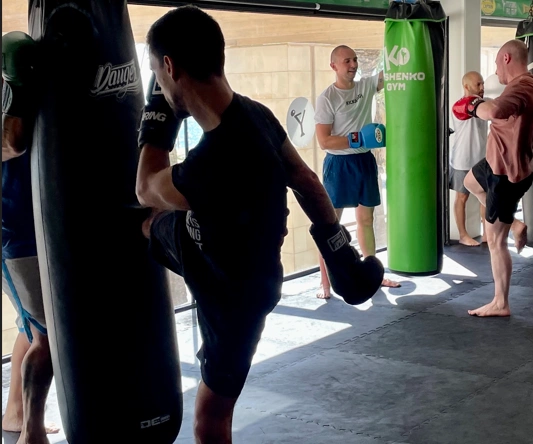 The bartenders who attended our Kickology sessions in Barcelona were able to learn new skills, build their body strength and work on their core while mentally disconnecting from their work and life stresses. It's not always easy, but it is always worth it, says Arnold.
'In the gym, you learn that your mind will fail before your body. If you take the lesson and realise that your mind is signalling you to quit, but if you push through it, you're always going to send up better.'
Whether you're a rookie, an amateur or a pro, kickboxing is accessible to all. By introducing this programme, we hope to help bartenders improve their mental and physical strength, develop their work-life balance and challenge themselves to overcome personal boundaries. We can't wait to bring our community together (outside of the bar) in a fun, supportive and new environment. Stay tuned for more, as Kickology might well be coming to a city near you soon.
PRE-WORKOUT by Remy Savage
50ml Jasmin tea
60ml Cold brew Ethiopian coffee
10ml Amacha tea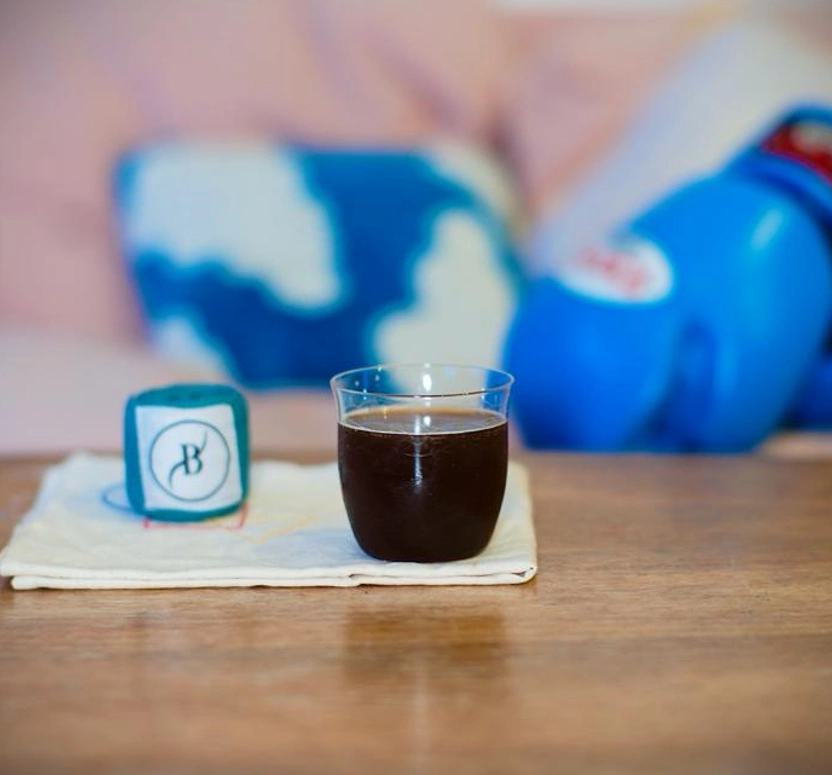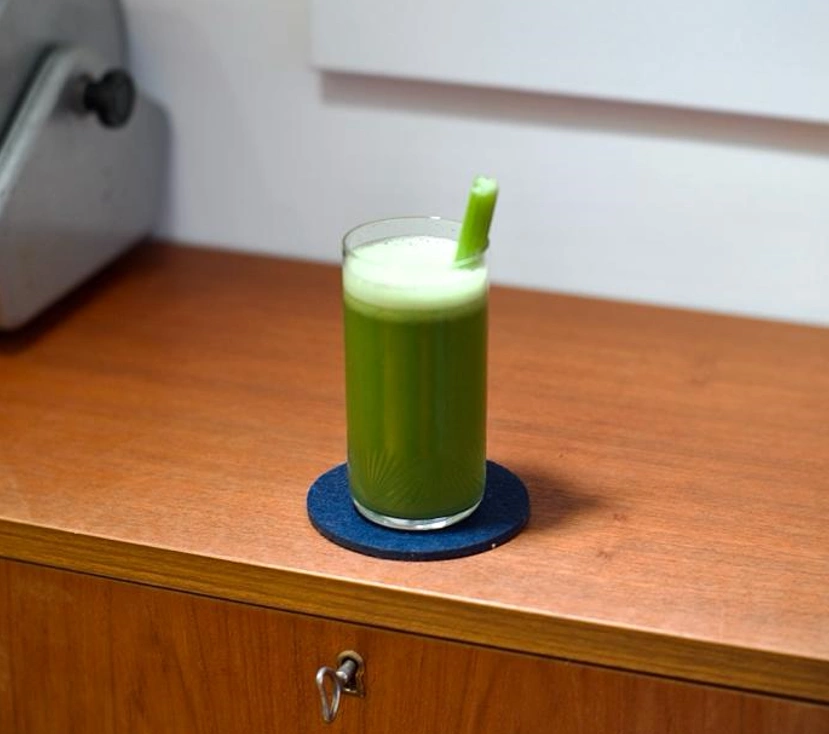 POST-WORKOUT by Remy Savage
90ml Celery juice*
15ml Agave nectar
20ml Lime juice
*Shout out to The Hoxton Barcelona and Gareth Evans for providing us with the fresh juice, who would have thought that celery juice was uncommon in Barcelona!?