Meet the producer: foraging experiences
Last month bartenders experienced foraging experiences in both Hobart and the Yarra valley.

The Melbourne experience saw 16 bartenders hosted at BYRDI (recently added to Melbourne's must see venues!) for breakfast and then departing Melbourne CBD to head to the Yarra Valley.

Spurell Foraging, was the first stop on the agenda hosted by Liam Spurrell (ex-Vue De Monde), then off to learn all things mushrooms, with King Oyster Mushroom grower John Ford.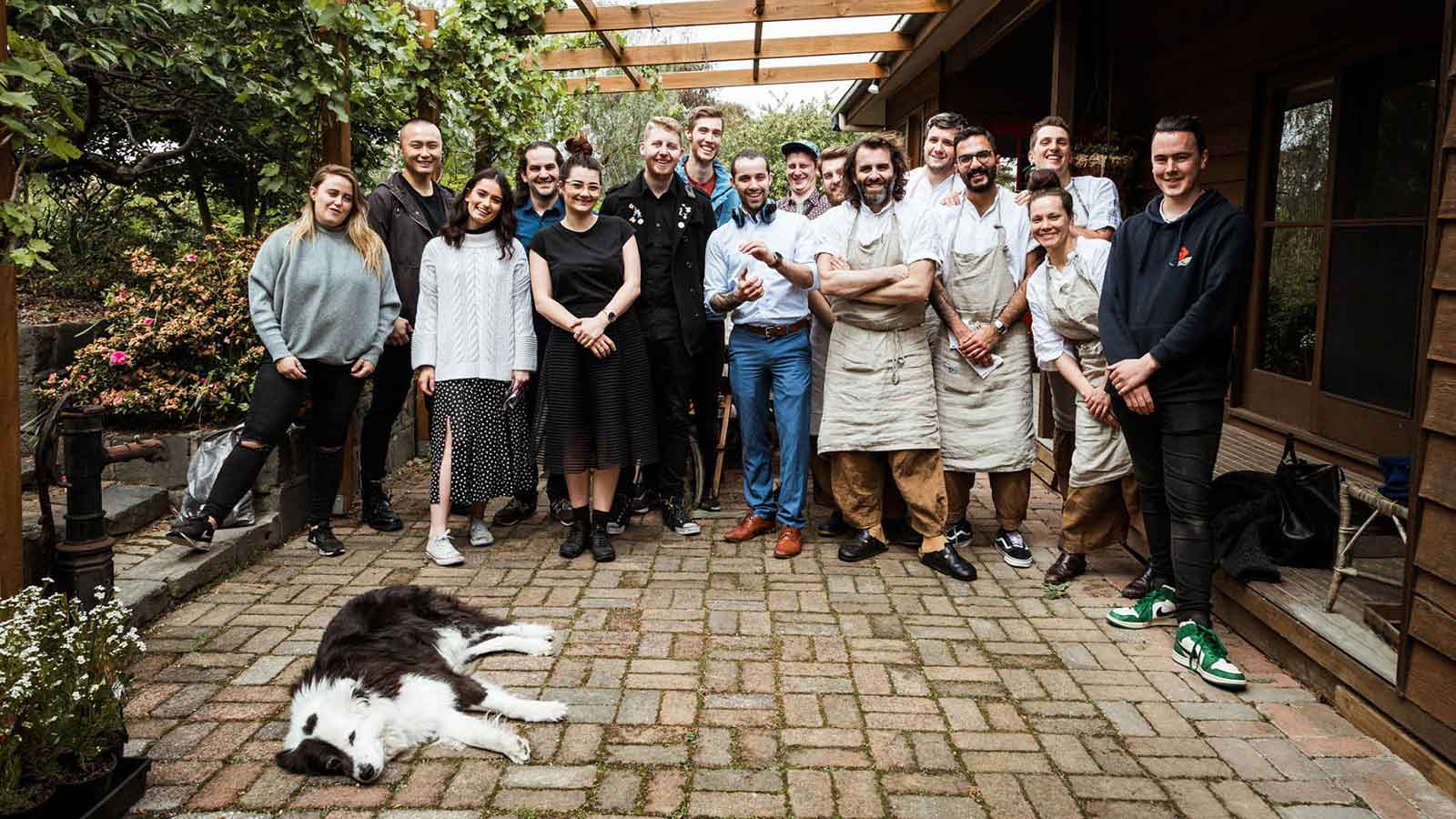 Spurell foraging allowed bartenders to explore the property tasting and learning in depth about 50 native ingredients. At present, Spurrel foraging supplies over 130 Melbourne venues, most within Yarra Valley and Mornington Peninsula wineries, Melbourne bars and is starting to expand into the Sydney restaurant scene. With the demand growing, Liam has just purchased 18 acres in Silvan where he is starting to plant all native and edible plants.

Next stop was John Ford, at King Oyster Mushroom, who supplies to a few dozen restaurants around Melbourne and the Yarra Valley. These range from the top end hatted restaurants – Attica, Cutler and Co, Oakridge to name only a few, to local cafes in the Dandenong Ranges like Nevedya in Upwey, Earthly Pleasure in Belgrave and BamBam in Avonsleigh. John grows a dozen different varieties commercially, more than anyone else in the country he stated. This includes six types of oyster mushrooms – kings, yellows, pinks, blues, whites and shimeji – along with nameko, chestnut, lionsmane, snowflake, pioppino and shiitake.

After being out in the 'wild' aka out of the city, it was back to the Lab at BYRDI, for a unique 1.5 hour in-depth session on technique hosted by Luke Whearty. Luke demonstrated techniques, breaking them down step by step, and then incorporating them into the drink making and cocktail conceptualization.

PROCESSES/ techniques they learnt about
Vacuum Distillation (Rotary Evaporation)
Sous Vide (Fat washing)
Fermentation

Partnering with Beam Suntory and The Blends of the World, in 2020 Luke and the BYRDI team expand these experiences with International mentors coming to Australia. ( Who exactly? To be announced soon) But it will not just be within Melbourne, but Australia wide so we've got you covered!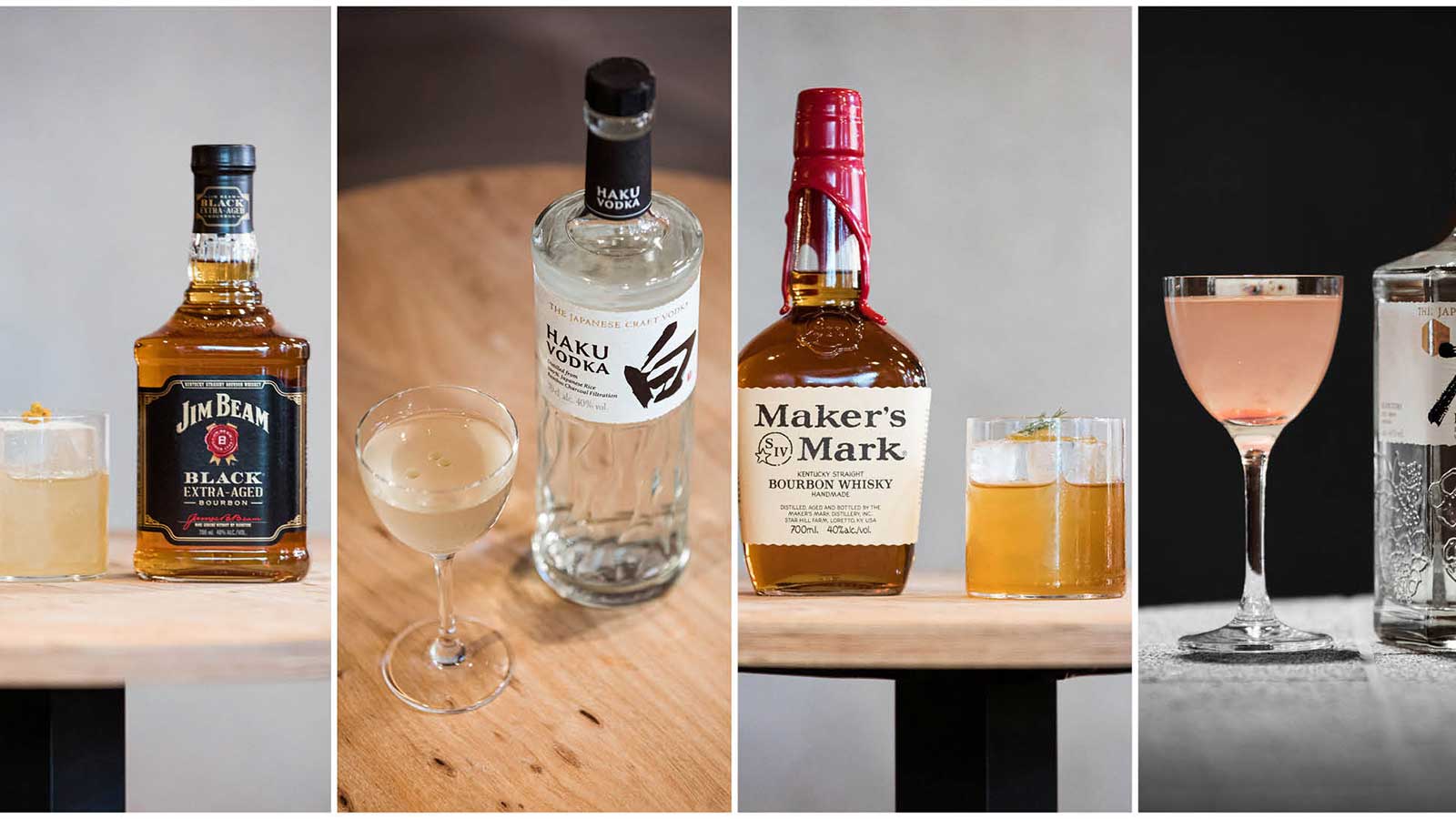 Cocktails from left to right:
Weis Bar
(Lacto Fermented NT Mango, & Clarified Butterfly Factory Flekvieh)

Paperbark
(Smoked Paperbark, Mount Zero Olive Oil, Fermented Passionfruit)

Mushroom Apple
(King Oyster Mushrooms, Smoked, Fermented & Fortified Yarra Valley Apples)

Life as a Waxflower
(Geraldton Wax, White Chocolate, Salted Berry)


Quotes from Melbourne attendees.
Billy Murphy
The highlight of the foraging day out, was without a doubt tasting, smelling and experiencing the passion that goes into the produce out at Spurrell Foraging. It was eye opening to try all new flavours, along with some I'd only ever tried dried or preserved, fresh is best! Intrigued and inspired by native and local flavours from the onset of my career it was an outstanding sensory experience to walk and talk first hand with these legends.
I was also inspired by the uses and possibilities of the rotary evaporator, receiving a crash course from Luke helped to tighten my understanding of the process. A first hand demonstration and a sampling of distillations helped alleviate some misconceptions I had.
Hanging out with the talented Mark Leahy and charming Lewis Cooke was a treat, along with meeting the rest of the amazing crew at Byrdi. These guys are just the kind of innovators and trail blazers that Melbourne needs, all while remaining homely and familiar.
Michael Calamante
Highlight of the day was getting to talk to and meet the suppliers. Seeing it at the source is something that you don't often get to do. The stand out part was the passion they have for their produce.
It was very inspiring to see the passion the team at Byrdi have and the creation and dedication to their art and concept. I would absolutely attend more of these workshops and would encourage any one who is in the industry to get involved.
Mitchell Townsend
Personally I found the workshop session at BYRDI the most interesting.
I learnt a lot of new interesting techniques and quirky ways to use a roto-vap . Luke and the Farmers passion for their craft was massively inspiring.
Tony Huang
What an amazing day and truly rare experience.
It was the first time I have visited the Yarra Valley so it was very fortunate for me to be invited. I also have never really visited any farm/producer so being able to visit their work environment and learn from their passion was incredible. As always I always love meeting other bartenders and The Blend's family building approach. What I enjoyed most was how Luke explained how he composes everything from ingredients through to technique. It was truly a pleasure to have a glimpse of the mind of the master.
I learnt many things during the day but the highlight will be about the raw honey, mushroom growing in general and most importantly the technical aspect of the rotary evaporator. I will definitely be more considerate when purchasing ingredients (local produce focus) and utilize the tips and tricks that Luke talked about when working with various ingredients. I was very inspired by Luke's knowledge, experience and most of all his passion.
Sarah Watson
Being able to taste the native Australian flora raw – not already dried out or infused into something was incredible, same with trying the different types of mushrooms. I'd never really thought about how beautiful mushrooms could be before!
Listening to Luke talk about the lab equipment, different uses for it, but also NOT using it, was something I'll definitely take back into the venue and be more mindful of when creating drinks in the future.
I was inspired by the passion and dedication from not only the Byrdi team, but the owners of Spurrell Foraging & King Oyster Mushrooms. Their commitment to delivering the best possible product, the attention to detail, technique, and the refusal to compromise is something we should all be inspired by.
Absolutely! Stripping things back to doing something like meeting the producers of a single ingredient forces you to look at drink creation in a different way and find new sources of inspiration. Escaping the city for a few hours never hurts either!
Teandra Tuhkunen
My highlight of the day was the sheer passion shown by John, the mushroom farmer. His clear enthusiasm and drive for quality Victorian produce was inspiring and I really enjoyed trying some of the different mushroom species he had available. I am very excited to start trying some of the mushrooms in drinks and experimenting with some of the concepts Luke at Byrdi suggested.
I learnt a lot about the difference in fresh, dried and delivered weekly ingredients. As John showed, mushrooms grow within 8 hours, and as Liam explained, gum leaves and pepperberry leaves lose their oily characteristics once taken away from their source, so they are most flavoursome fresh. I will definitely take on board this as a point of reference for my bar as to how I'm going to extract flavour in all its different formats and in my own home experimentations (that's what I call my latest dinner ideas!!)
I was most definitely inspired by John's passion for his mushrooms. His passion for the cultivation of the finest mushroom species and highest quality was truly inspiring. I really enjoyed learning from and hearing from him about his produce.
Luke and the team at Byrdi's approach to seasonality and attitude towards growing locally was absolutely amazing and I can't wait to see what they have in store and to see more locally grown produce!
Want to get involved? Email hayley.morison@beamsuntory.com or if you're a member, keep an eye on your inbox — The Blend will update you soon!