Meet the Maker
Cocktail created by Toby Hiscox, for the NSW regional finals of The Perfect Blend cocktail competition, Oceania 2016.
Glassware
Stemless wine glass
Garnish
2 wheat stalks & charred sage sprig for aroma, tied to glass
Ingredients
1.75 parts Maker's Mark® Bourbon
2.5 teaspoons sage infused La Quintinye Rouge
0.75 part fresh smoked pineapple juice
0.75 part lemon juice
0.25 part bespoke grenadine (recipe is slightly tart)
3 dashes bespoke barrel aged bitters (Jim Beam® Devils Cut base, wormwood liquorice root, gentian root, dried orange & grapefruit peels)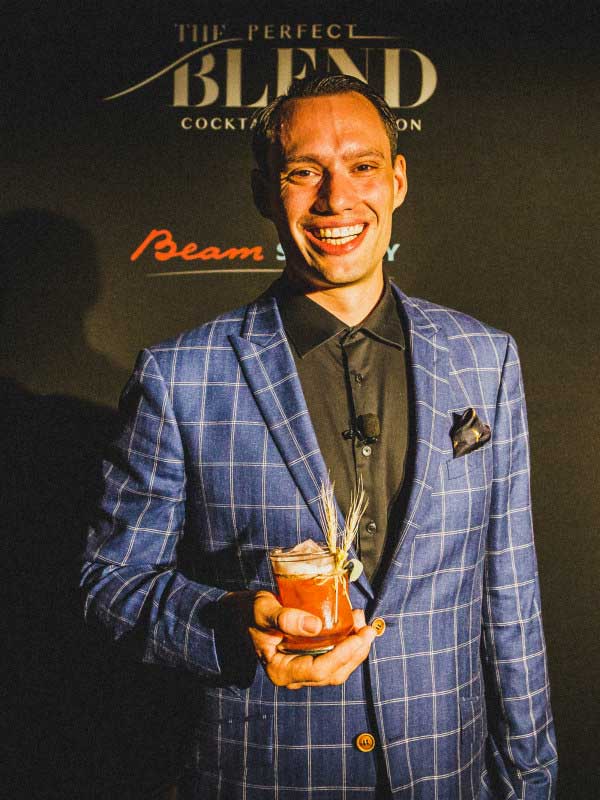 Toby Hiscox
Introducing the creator of Meet The Maker, Toby Hiscox. Toby is a professional category finalist in The Perfect Blend Cocktail competition 2016 from NSW, Australia.