Laphroaig® Select Cask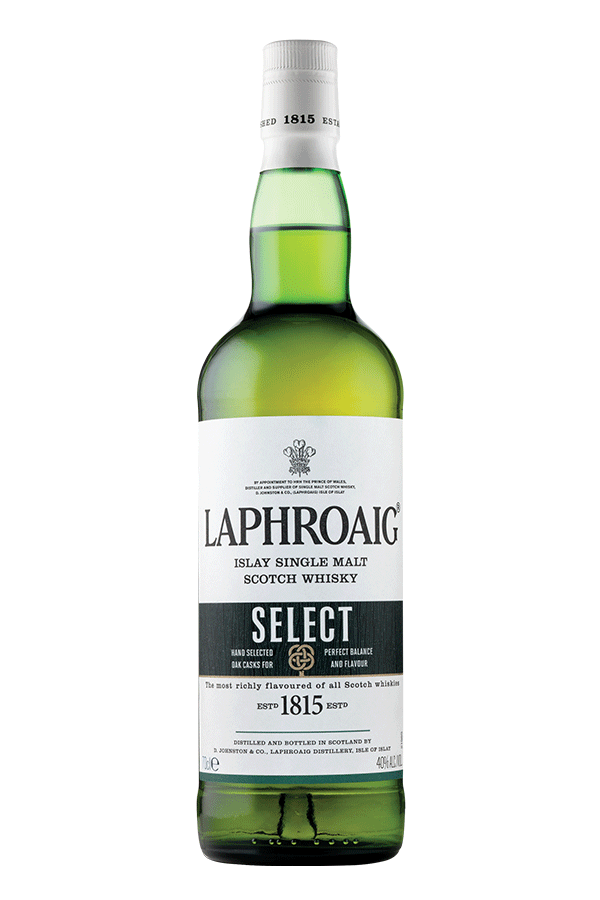 Laphroaig Select Cask takes its name from the special selection of American and European casks, chosen for their unique character that they give during maturation. Our Inspiration for our new Global expression has been take from history – 70-80 years ago, the time of the last family member owner of the distillery, Ian Hunter. Ian was one of the biggest influences in the history of Laphroaig indeed he was one of the first distillers to travel to bourbon county in the USA to identify new sources of casks that would give him greater consistency as well as new flavours. He later married this 'new' style of Laphroaig with his traditionally matured (European cask) Laphroaig.
Inspired by his early work, we have used Oloroso sherry butts, straight American white oak (non-filled with bourbon), PX seasoned hogsheads, Quarter Casks and finally of course first fill Bourbon Casks. This varied cask maturation technique enabled us to create 6 new flavour combinations that were then tested with our FOL's to choose their favourite style and indeed name. The winning flavour and name chosen by you is LAPHROAIG SELECT CASK
COLOUR: A Fully Natural colour with no caramel added, it is sparkling gold with layers of colour – arising from different maturations and oils mixing together.
Aroma
Peat first, then ripe red fruits from the PX and Oloroso casks. A hint of dryness next from the American oak with a long lingering florally finish - Marzipan and even limes at the end.
Taste
This full bodied whisky is initially sweet up front- matching the nose, then the classic dry, peaty, ashy flavours come bounding in.
Finish
Followed by a lovely rich finish arising from the rich fruits of the European casks.
---