Hospitality on the Isle Of Man: Highlights and Challenges
The Isle of Man is a peculiar old place, there is no doubt about it (I was born here, I'm allowed to say it).
The Island flag is literally a blank background with a 3 legged figure standing proud in the middle…but, when paired with our national motto: 'whichever way you throw me, I shall stand', echoes the sentiment that to survive or thrive is an island way of living. You need to have a nice reserve of resilience – which I believe applies most to the individuals who pursue a life in hospitality on the Isle of Man.
Being on an island, the hospitality community is small and tight-knit. But things can be tough when you're competing for the same, finite market share. The Island isn't short on ways to keep things lively and operators are constantly reinventing themselves to keep things fresh. Though sometimes, there's only so much you can do… Living in a nation so exposed to the elements can make for slow and unprofitable winters. Leading businesses to rely on just a couple of strong trading days per week.
Yet the local industry strides on, adapting to operate in ways very different to inner-city counterparts.
With a population of just 85,000, the labor pool for hospitality can be shallow. Which, if taken at face value, could be a big negative. But local restaurateur, Phil Taylor, thinks it creates the perfect environment to train and mentor employees from a 'blank canvas'.

Fostering creativity through constraints: The COVID example
The Isle of Man had a unique COVID-19 experience, with our government initially pursuing an elimination strategy; closing borders and not allowing residents to leave or for others to easily enter – jet skis aside. We entered a national lockdown at the same time as the United Kingdom, but were only locked down for 12 weeks initially; with the island's hospitality sector fully reopening on June 15th, 2020 and remaining lockdown-free until January 2021.
During this initial COVID-free period, the island was alive with young people; which was great as at the time our business owned and operated a nightclub, Peggy's, which was reported to be one of the only nightclubs open in the world at the time, and even featured in MixMag.
Despite this accolade, in the summer of 2020, we decided to adapt our business by turning a previously underutilized room in the club, into what is now Kiki Lounge; a table service cocktail bar, created to be a more COVID-friendly offering than a nightclub model. We landed on a tropical theme, which not only provided a more accessible cocktail for our immature audience but also allowed us to market the venue as an escape from island life, without the need to escape entirely.
Over time we began to notice a change in the age demographic of Kiki Lounge guests; as such we have continued to evolve our cocktail program to attract new, and increasingly more discerning guests and bartending talent.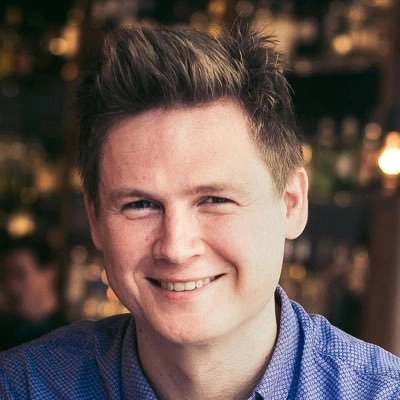 Name: Phil Taylor (@philrfc)
Occupation: Local hospitality operator
Business: 14North Restaurant (@14_north) Little Fish Cafe (@littlefishcafe)
Having been part of the Island hospitality scene for over 10 years, Phil has seen the Island industry grow greater and greener. Phil has ventured into fine dining, cocktail bars, and even burger joints! Interviewing Phil provided me with mature insight into the inner workings of the hospitality scene.
Occupation: Local hospitality operator
Pippa operates a restaurant on the island that has sustainability at its core. She and her team forage everything they serve. This was recognized globally with Pippa's nomination in 2020's Forbes 30 under 30 alongside a host of other industry accolades.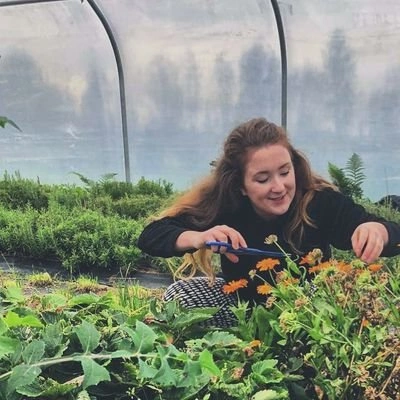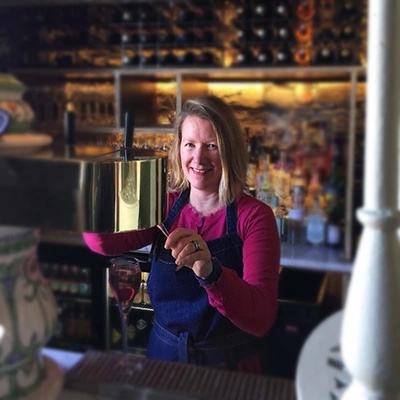 Name: Marybeth Coll (@mazzabazz)
Occupation: Local winemaker and hospitality operator
With her husband, Marybeth runs a seaside fruit-based winery and bar. The pair use produce that thrives here, such as rhubarb, apples, honey, and elderflowers. Being located by the sea is a big part of their uniqueness. However – it can be tough to get guests there during the winter. Marybeth talks about tackling seasonality, sustainability, and the importance of community.
Occupation: Business Partner
Jamie was (and remains to be!) my mentor and now, business partner. Jamie's hospitality career is as varied as it is long, having spent 17 years perfecting his craft. From cocktail bars and nightclubs to hotels and fine-dining restaurants. He has led teams globally for renowned operators, including McDonald's and Walt Disney World. As a young bartender in 2014, he reached the final of an inaugural renowned cocktail competition.