The rise of innovation in bars & where to next?
Whilst we consider what innovation is, in modern drink culture, we need to look beyond just flavour development and bespoke drink vessels.

When I think about current innovation in our bars, I think of the flavour exploration and menu creation by bars such as Tippling Club, Dandelyan and Native in Singapore. When looking towards the innovation of experience and true hospitality, Above Board in Melbourne, Buck & Breck in Berlin and the now non-existent White Lyan all come to mind.

All the venues exhibit the same sense of innovative journey, leading the industry to strive for further development in this area. I feel now we are moving into a new age of innovation and this article I want to consider where to next with the rise of innovation in bars.

The latest innovative techniques in the bar world seem to revolve around the use of rotovap, centrifuge and alternate ways to carbonate or add acidity to beverages (cheers Dave Arnold).

But in looking toward the next generation of innovation in Australia, Maybe Mae's Nick Corletto and Ollie Margan is a good place to start, with their key focus on sustainable techniques and forward thinking approach to hospitality (still blown away by Nick's pineapple paper menu, printed for last years Blend Competition). They go one step further and have formed relationships with suppliers to remove bottles as best as possible from their suppliers, formed relationships with surrounding restaurants to use their unused product and are going direct to the source of produce to remove the additional trucks and packaging prior to getting to the markets.

The further rise of forward thinking innovation by Joe Schofield when he was at Tippling Club is the next step. Bartenders are going to be looking to create sensory overload, altering preconceived ideas of what they might expect a cocktail to be, then replacing them with new ideas. This is seen with his 'Dreams & Desires' menu made up entirely of edible gummy bears that have a nostalgic feel to them, i.e. Revenge made with Blood, Carraway & Vodka or Success made with Red Wine, Amaro, Cognac and Whisky.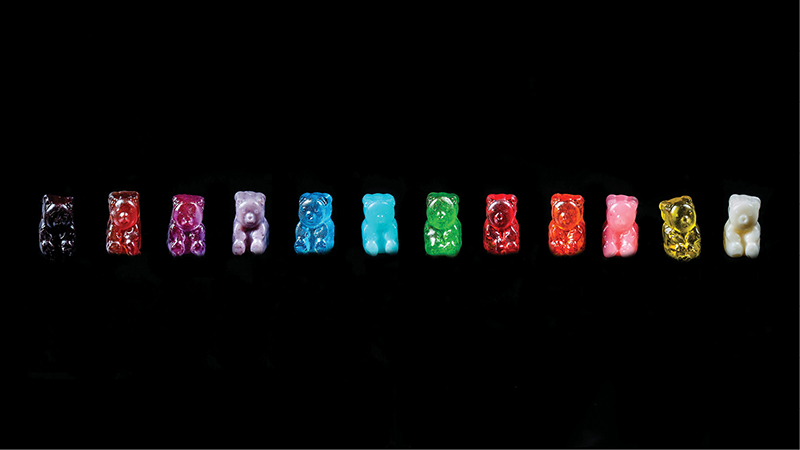 This for me is the first step in the new age of innovation where we all further focus on guest experience and the way we host others in our bars. As bars continue to look towards restaurants for ideas and inspiration, it's obvious that the way in which they curate their space and serve the meals will rub off onto the bar world. The thirst for gustatory experience by guests, in sync with restaurants further highlights this shift.

In looking into these connections, Virgilio Martinez is one who comes to mind who takes what is now common place in the bar world of using indigenous ingredients to further inform his dishes by foraging ingredients and recreating flavour based on geographic location (if your reading this, I'm sure you would have come across a drink using Australian Native ingredients by now). The structure of his menu's has now been adopted in the bar world by venues including Scout, Operation Dagger and a number of others, whereby the drinks are listed on the menu according to flavours rather than brands of spirits or even type of spirits at all!

The drink and dine culture in Australia is slowly shifting towards consumers teetering towards a night in a number of bars, skipping the restaurant experience all together. As more bars include savoury drinks and structured menus reminiscent of restaurants, guests are more inclined to indulge their senses through drink rather than cuisine. Take PS40 for instance; with their Thyme to Turnip the Beet with Beetroot infused Gin, Manzanilla Sherry, Turnip Puree, Thyme & egg white, you would be forgiven for mistaking this for a food item. The PS40 team have long been leading the Sydney bar scene in menu creation and flavour development and its ongoing pursuit of innovation.

If this is where the industry is moving, could we see more set menus and curated settings to serve drinks in? Will we be able to book the seat at the bar front of our favourite bar? Will we as bartenders, begin to further host and guide our guests, towards further drink exploration and experience?

Time will tell…