BCB: A feast for the senses
For bar pros, Bar Convent Berlin is one of Europe's key industry trade fairs. Every year, around 15,000 decision makers, industry experts, bartenders, gastronomes and wholesalers from 86 countries, flock to Berlin for inspiration, skill upgrades and a taste of new flavours and products.
Approx. 23,000 m2 of floor space offers visitors plenty of opportunity to experience unique product launches, expert lectures and international networking opportunities.
They look forward to old friends and new faces, exchanging tips, trends and ideas and to get inspired at one of the many workshops.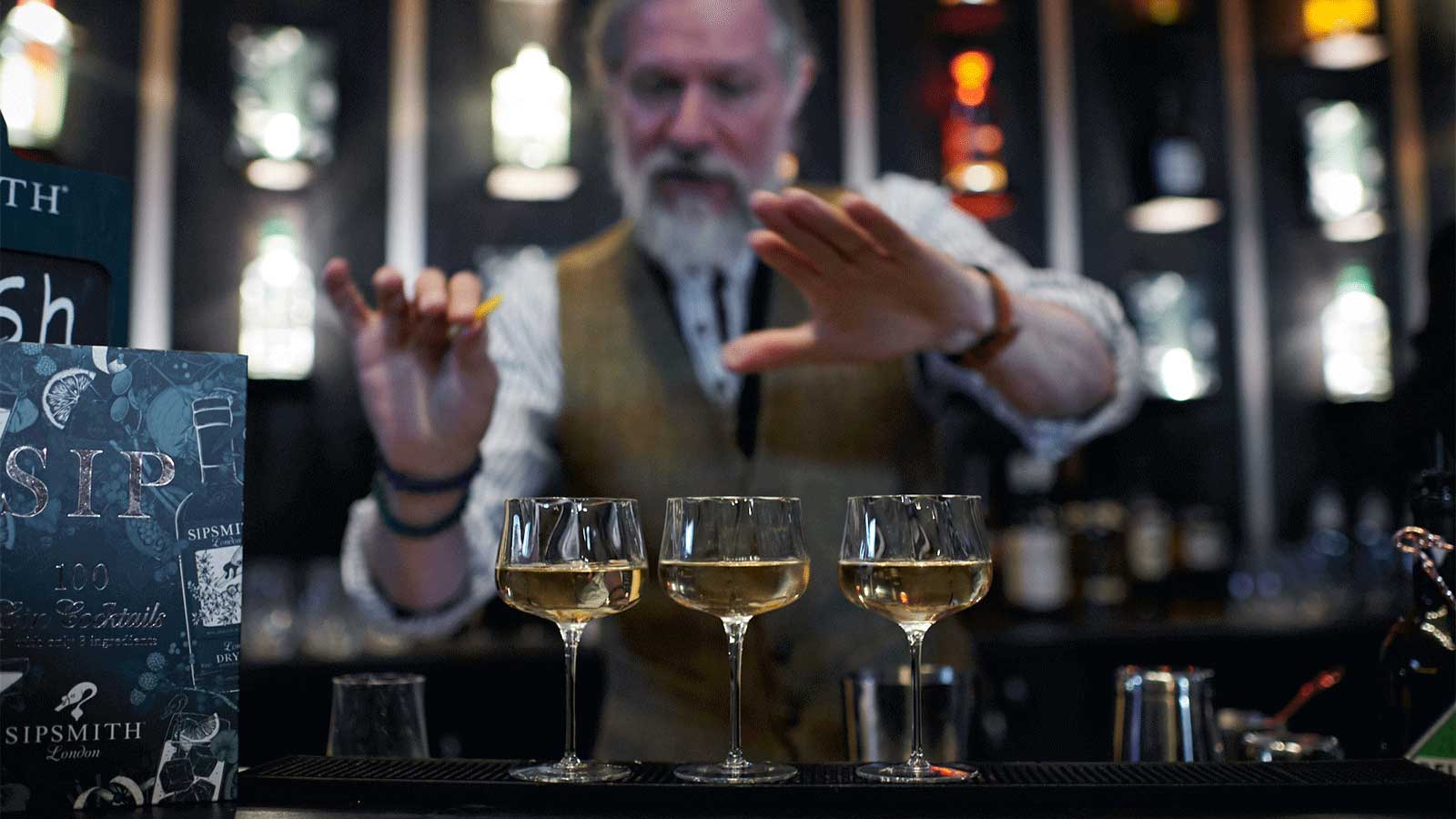 Infused with its unique Berlin spirit, BCB proved the perfect launch pad for our global bartender program "The Blend by Beam Suntory"
As part of its mission to unite the global bartender community, this year "The Blend" has expanded to several more corners of the world. The multi-faceted bartender program not only champions inspiration and training, but also offers plenty of scope for partnerships with bar pros and industry influencers.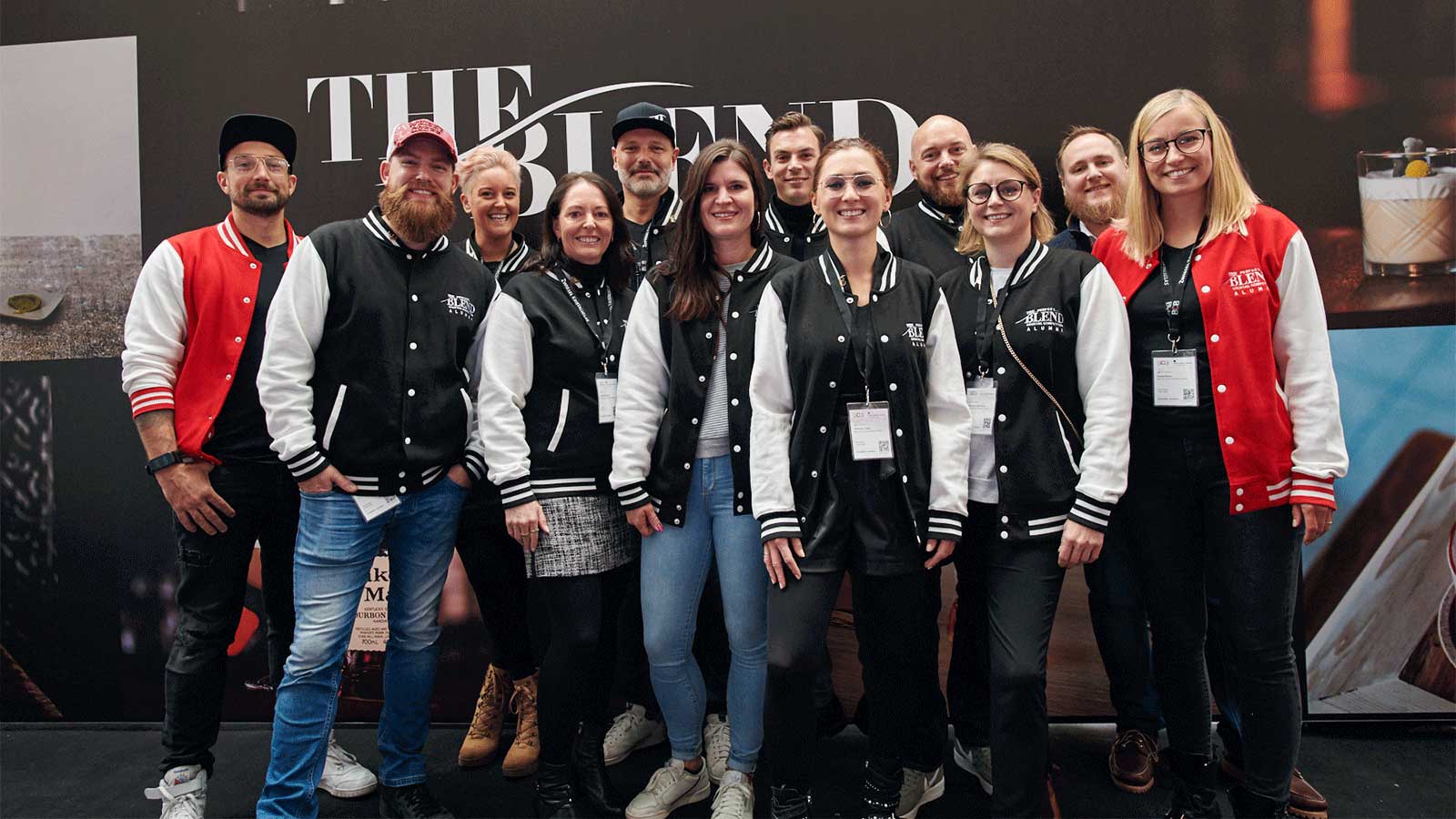 To underscore the programme's focus on unique & engaging approaches through innovative ideas, The Blend delivered two very special BCB highlights involving our long-term partners and bar icons Ryan Chetiyawardana with his team from Lyaness, and Joe Schofield, who reunited with Chef Ryan for their Sensorium concept
"Behind the Scenes of Lyaness", hosted by Ryan Chetiyawardana, was a complete recreation of the infamous Lyaness bar, bringing with him 4 members of his bar team, led by Will Meredith, who provided the hospitality & service that the bar is most recognized for.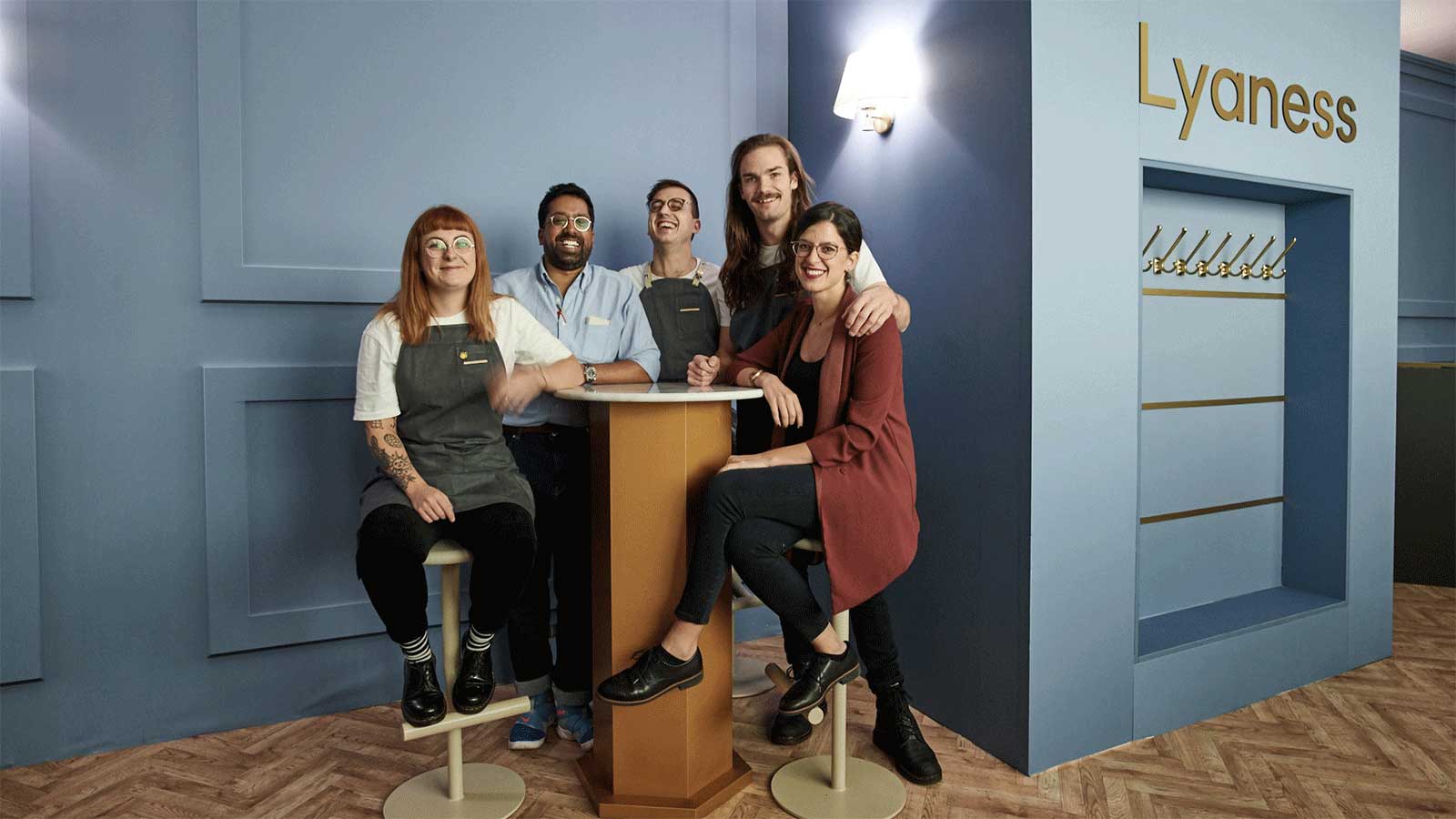 This fully integrated pop-up provided members of "The Blend" the opportunity to truly experience the London-based bar's unique concept and cocktails drinks.
Lyaness is Ryan Chetiyawardana's new gastronomic concept. Better known as Mr. Lyan, this bar maestro was recently named the international bar scene's most influential person by trade publication Drinks International. Yet Ryan is not one to rest on his laurels. The innovative, unconventional thinker simply loves to scent out and create new approaches. His latest example and experiment: the Lyaness bar.
The concept behind it all aims to break down the barriers between guests and bartenders. Seven unique ingredients are carefully prepared and reinterpreted by the Lyaness team to serve as the basis or inspiration for all drinks. Thanks to Mr. Lyan's thoughtful, creative approach, these ingredients really stand out and become great communication starters, encouraging further interaction between guests and bartenders.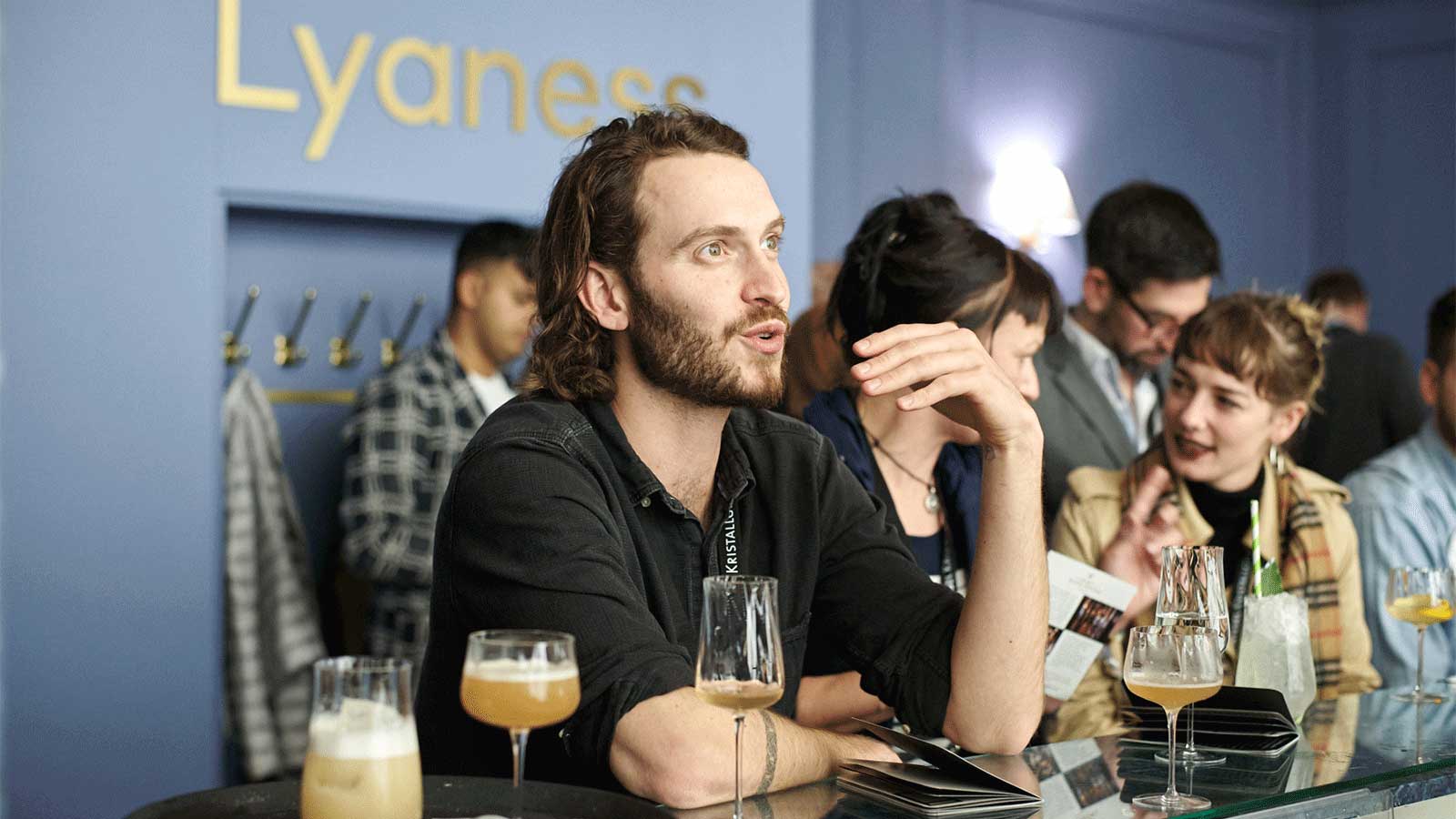 At BCB, Mr. Lyan & his team dazzled the crowd with unusual ingredients like "milk wine" – milk with the fat removed, which works extremely well across a range of different drinks – or "purple pineapple" enriched with hints of smoke, citrus, bergamot and tannins for a richer appeal and mouthfeel. New members of The Blend got to taste these unique palate ticklers in drinks like the "Morning Glory Fizz", pairing the team's pineapple concoction with absinthe, elderflower sweetness, turbo acid and Maker's Mark bourbon.
At the same time, Lyaness also conjures up a stylish, intimate atmosphere – it's a place that makes guests feel truly special and at home. The pop-up bar created by Mr. Lyan, his team and "The Blend" managed to translate this mood to BCB. People loved to linger and escape the buzzing crowds for a moment or to get inspired by this one-of-a-kind oasis.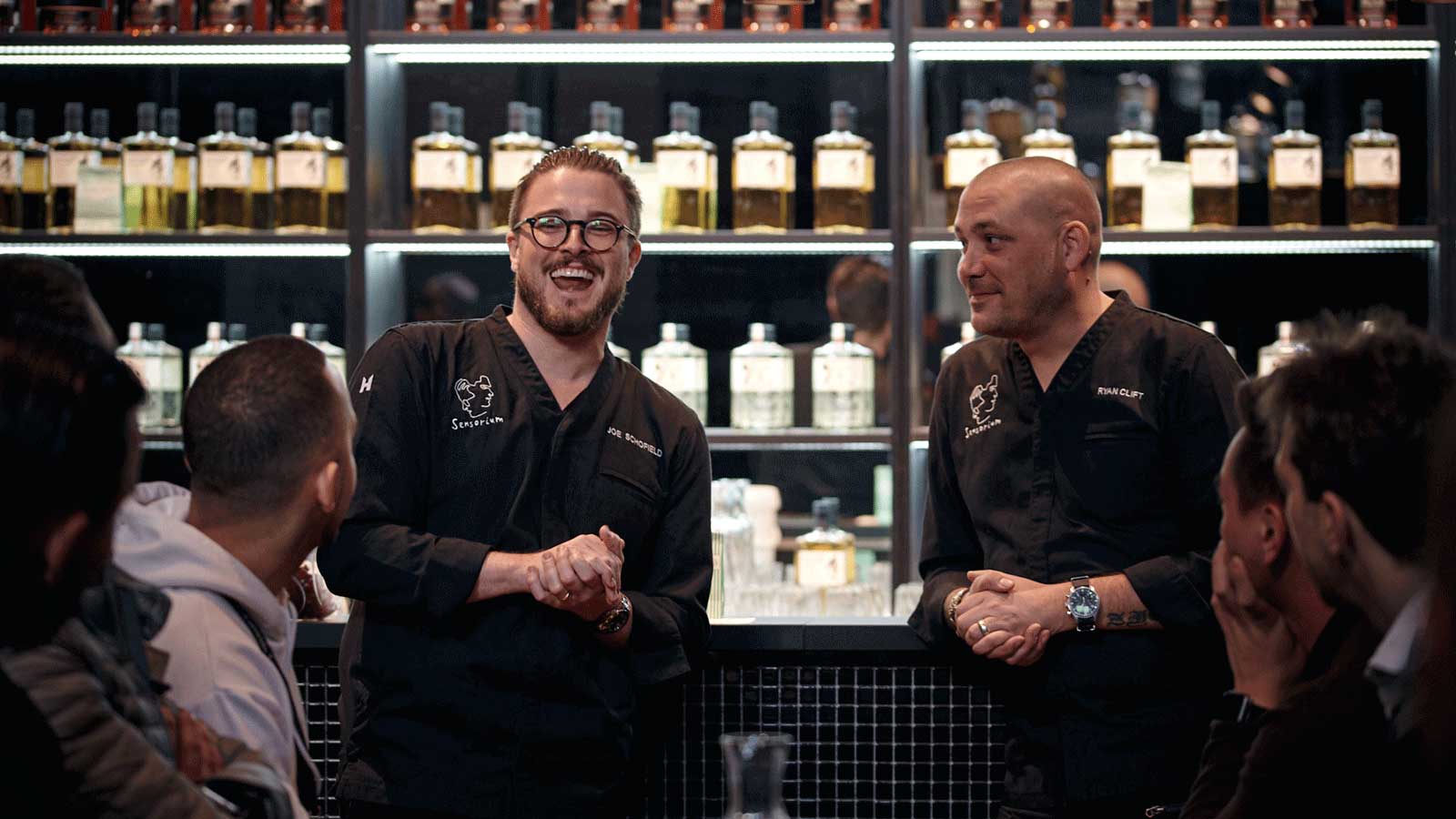 Just a few steps away, our members of The Blend had the opportunity to sample another highlight of BCB with Joe Schofield and Ryan Clift's workshop on "multi-sensory bartending". Joe is a pioneer of sensory adventures in a bar setting, he founded the Sensorium Group during his time as head barkeeper at Singapore's Tippling Club together with owner and chef of cuisine, Ryan Clift. Ever since, the duo have been testing the limits of sensory experiences through one-of-a-kind food pairing and drinks concepts.
Their most famous creation was available for tasting and testing at BCB in the guise of their "Dreams & Desires" menu. This edible menu (probably the first of its kind) comprises 12 intensely aromatic gummy bears flavoured to trigger memories and desires. Once guests have chosen the perfect flavour to meet their current need or emotional state, Joe and Ryan were serving the corresponding drink with a special garnish.
Guests really appreciate this intuitive approach. Instead of scanning a drinks menu, they can simply sample the flavours – and trigger some intriguing memories. Take the "baby" bear with its flavour spectrum of milk, vanilla, apricot, honey, citrus and gin reminiscent of mother's milk. Then there is "holiday" laced with rum and tropical aromas, "lust" featuring stimulating ingredients like tonka beans or the "super car" fuelled by butter, white wine, petrol and gin. By sampling the gummy bears, each guest can discover just the right drink to match their current mood and desire.
To introduce members to this exceptional, multi-sensory concept, Schofield developed three gummy bears especially for "The Blend" session, accompanied by matching drinks and elaborate garnishes. The "Kyoho grape", based on Roku gin, came with an enticing bubble garnish. Japanese Kyoho grapes taste exceptionally pure and intense, triggering a riot of flavours on the palate. Our members loved the entire concept and left the workshop with plenty of lasting impressions.
In summary, The Blend debut in Berlin was a rousing success in every sense. We can't thank our partners Mr. Lyan, the Lyaness team, Joe & Ryan enough for all their support and inspiration. We are looking forward to bringing members of The Blend in Germany & Austria many more opportunities to learn and connect with mentors from around the world
We also want to thank our new members and guests for all their interest and excellent feedback at the trade fair. Hello and welcome to "The Blend"!
We're thrilled to have you on board and to support your bartender journey.
For further impressions and recipes, please check out our German Instagram account: theblendgermany