Jun 8th 2021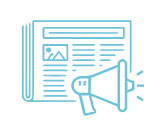 Industry News
Refire - Revisiting the Speaker Series
Hospitality has been in search of meaningful structural change for a long time. Our community has worked too many hours for not enough money in environments that can be racist, patriarchal, and unsafe. We want to reset and talk about the systemic issues plaguing our workplaces. We need a Refire.
As bars and restaurants reopen across the country, what if we took this opportunity to do things better? What if we could send back all the old, outdated ways of doing business and build a future that is more equitable, more just, and more accessible for all? What if we could reignite the spirit of activism inside all of us and work together to make big changes?
Refire takes experts from inside and outside of our industry who have had success making meaningful changes and learning how to apply those tactics in hospitality. From event accessibility to worker's rights and wages, to food scarcity in cities throughout the country, these leaders will help us strategize actionable steps we can take in our own workplaces. Discussions about weight discrimination, grief recovery, and organizing as a workforce can help us lay out a clear plan to make our industry a kinder and safer place to work.
Hospitality needs a Refire. We hope these six speakers will galvanize our community and spur much-needed change.
The Refire Speaker Series was originally released Spring 2021 over the course of six weeks. Now we have the chance to revisit all of the talks in one place with the added benefit of a workbook created to distill the big concepts and create the space to build out a strategy for actionable change. The workbook is a collection of resources in one centralized location for you to make notes, add your thoughts, and refer back to whenever you might need a refresher. It also sifts out important concepts and defines the words that are the foundation of transformation. We encourage you to flesh out your own reflections and challenge you to use these conversations as the jumping-off point for creating change within your own sphere.
Check out this short introduction video from Senior Trade Engagement Manager, Robin Nance, then scroll down to experience all six episodes, and be sure to click into the accompanying links to the workbook for each talk. We can't wait to see this community catalyze meaningful change!
Episode One: Grief Recovery
Michael Smith, Grief Recovery Specialist
The Only Way Through Is Together
Michael Smith has been helping others overcome their losses as a certified Grief Recovery Specialist for over 10 years. He specializes in teaching others the tools of Grief Recovery and supporting them through the exploration of their relationship to pain, isolation, and loneliness. In Refire Episode One, Michael speaks to Robin Nance about the tools of grief recovery that we might apply to hospitality.
Click Here For The Grief Recovery Workbook
Episode Two: Protecting Local Economies
Devita Davison, Founder of Foodlab Detroit
Devita Davison is the executive director of FoodLab, a nonprofit organization that fosters the creation of an equitable local food economy by providing food operators with education, peer-to-peer mentoring, and access to market opportunities. Her overall goal is to create a food economy that acknowledges the importance of food justice advocacy, policy, community health, local ownership, and sustainability. ⁠⁠Davita speaks about all of this and more with Zahra Bates on Episode Two of Refire.
Click Here For The Protecting Local Economies Workbook
Episode Three: Wages & Workers
Stephanie Luce, Professor of Labor Studies
Stephanie Luce is a Professor of Labor Studies at the School of Labor and Urban Studies, and a Professor of Sociology at the Graduate Center, City University of New York (CUNY). Best known for her research on living wage campaigns and movements, she is the author of Fighting for a Living Wage. Her current research focuses on globalization and labor standards, labor-community coalitions, and regional labor markets. She is also author of Labor Movements: Global Perspectives. Loren Bornstein chats with Stephanie about all of these topics in Refire Episode Three.
Click Here For The Wages & Workers Workbook
Episode Four- Weight Discrimination & Anti-Fatness
Virgie Tovar, Weight Discrimination Activist & Author
Virgie Tovar is an author, activist and one of the nation's leading experts and lecturers on weight-based discrimination and body image. She holds a master's degree in Sexuality Studies with a focus on the intersections of body size, race and gender. She is a contributor for Forbes where she covers the plus-size market and how to end weight discrimination at work and hosts the podcast Rebel Eaters Club. She is also the founder of Babecamp, a self-guided online course designed to help people break up with diet culture. ⁠⁠ Virgie sits down with Robin Nance for a frank but funny conversation on Episode 4 of Refire.
Click Here For The Weight Discrimination & Anti-Fatness Workbook
Episode Five: Planning for Accessibility
Dawn Serra, CEO and Founder of Radical Summits
Dawn Serra is the CEO and founder of Radical Summits, a consulting firm committed to helping entrepreneurs create & launch equitable, inclusive, accessible online events. Dawn is a white, cis, queer, middle class, disabled, fat, survivor whose work exists at the intersections of healing, community, and activism. In 2014, Dawn discovered that most online event models relied on scarcity, manipulation, and coercive models of doing business and she decided to build a better way. Now, her unique approach to online events has been experienced by hundreds of thousands of people proving justice-based business rooted in care can be profitable. ⁠⁠ Kisira Hill speaks with Dawn about how her work intersects with hospitality in Episode Five of Refire.
Click Here For The Planning For Accessibility Workbook
Episode Six: The Heartwork of Hospitality
Chelsea Gregoire, Hospitality Consultant and Owner
Chelsea is a hospitality consultant and new bar owner/operator based in Baltimore, Maryland. They have had the great pleasure of consulting on and training the staff for the opening of 17 different bar programs, both in Baltimore and beyond. Named Esquire's Beverage Director of the Year (2019) and an Eater Young Gun (2018) because of their focus on equity and reimagined hospitality, Chelsea now focuses most of their time on educating the global beverage industry, teaching at Tales of the Cocktail, Portland Cocktail Week, Bar Convent Berlin, and most recently, serving as a member of the Tales of the Cocktail Beyond the Bar Education Committee. Chelsea holds a master's degree in theological studies, with an emphasis in community-building, education, and leadership.⁠⁠ Jared Sadoian asks to Chelsea to recap the changes suggested by the previous speakers, and their take on how hospitality can take meaning actions to build a better future for all of us in the industry.
Click Here For The Heartwork of Hospitality Workbook