Despite the jokes about their self-professed clumsiness, skilled bartenders Vasilis Kyritsis and Nikos Bakoulis have definitely NOT dropped the ball on their Athenian venue. 'The Clumsies' is an 'all-day' bar serving breakfast through to late night drinks that has Athenian locals and travelers alike tripping over themselves for a table. Voted one of the World's Best 50 venues in 2017, less than a year after opening, the bar team here certainly do not lack in skill.

Barfly(AUS) spoke with Kyritsis about their award-winning venue, the Greek bar scene and the next venture 'The Clumsies' hope to fall into.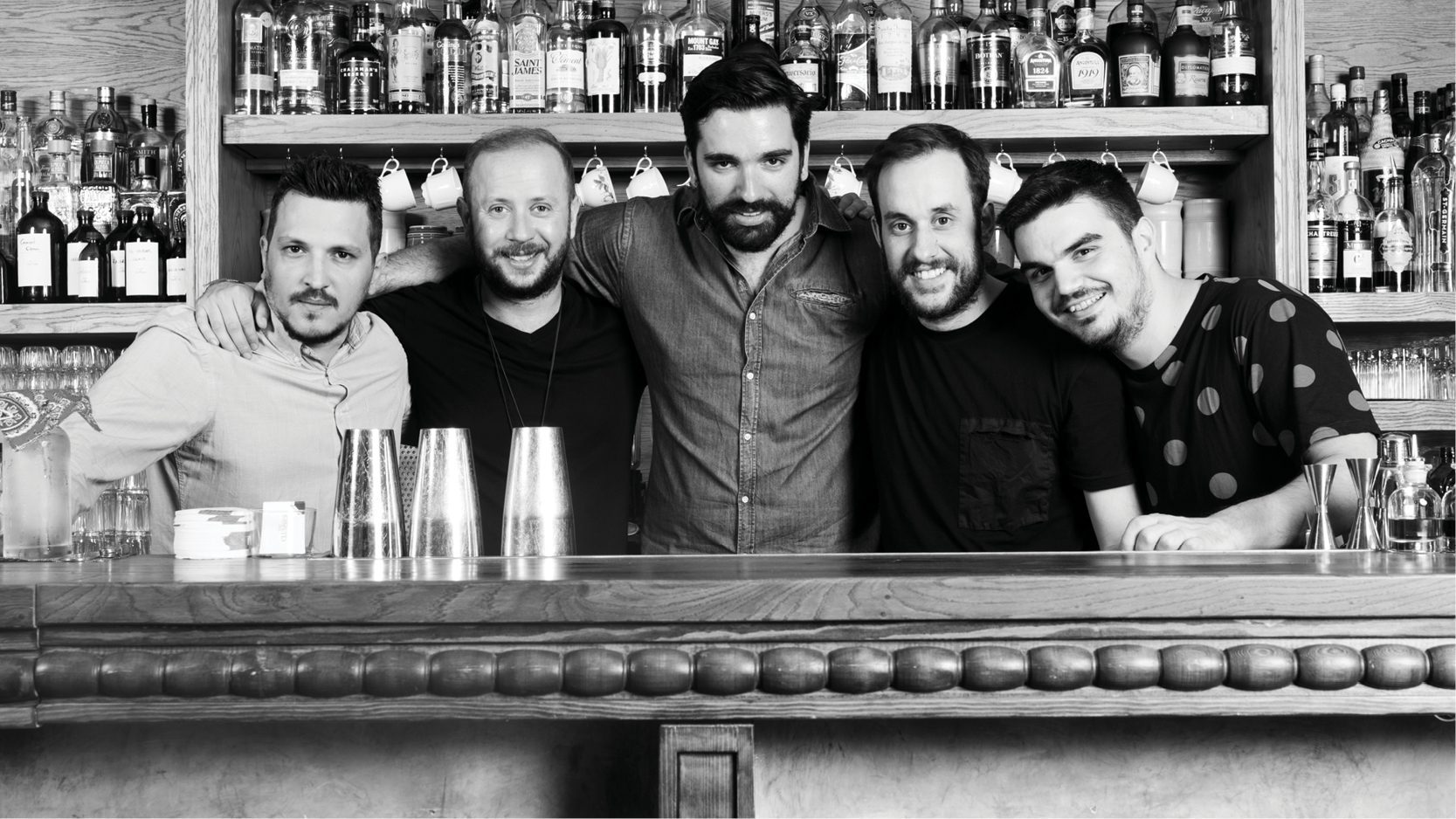 How would you describe 'The Clumsies', to people that have never experienced/seen it before?

'The Clumsies' is an all day concept. That means we are opening the bar from 10am serving breakfast, specialty coffee and some low ABV and non-alcoholic beverages into the afternoon, and then in the night we serve our signature cocktails made by our Clumsy team.

'Clumsies' is located in a 100-year-old building that used to be a printing shop, traditional restaurant, house and more, that's why we've tried to keep the old details with a new modern hit.

I would say that 'The Clumsies' is an international bar adapted to the Greek, people and the most important thing for us is to keep the Greek hospitality at a high level.

Where did the name 'The Clumsies' derive from?

We are all clumsy people... I still remember one good friend of mine asking me, "How can you be such a good bartender and at the same time so clumsy?" That was it. Since then, we decided to embrace it and make our own 'problem' bar.

Also, it's a very important concept for our guests. No one likes 'perfect people'. If your guests feel that you're a little bit clumsy, they feel more comfortable with you.

You opened your business during the financial crisis what challenges did you face?

Oh God, there were so many. First of all, a lot of people lost a lot of money, so they didn't have the chance to go out for drinks. It was a bad situation where no one knew what was going to happen tomorrow. All the Greek people were sitting at tables looking at their mobile phones, and trying to make sense of what's going to happen tomorrow.

And then financial capital controls came. Greek people could only withdraw 60 Euros per day. You saw a lot of people waiting at the ATM for their daily payment.

During this time we still believed in our crazy dreams and said, "No matter what we are going to succeed".

Your venue wasn't in the safest, or geographically profitable area, why did you choose this area to open the venue? Describe the area now?

That's true. It was a challenge for us. On the one hand, the building was amazing. Interesting rooms, big space, it was exactly what we wanted to have. On the other hand, there was nothing in the neighbourhood – a dark road and nothing else.

But once people started talking 'The Clumsies' did become a spot for the local people and then more coffee shops and bars opened next to us. Now, this square is the upcoming hot spot of the city.

Describe how the progress of the venue and how it came to fruition, from an old derelict building to a stunning venue now?

It was challenging to reconstruct the building, as the second floor was completely damaged from the passing of the years.

But we wanted to commit to the concept and include the second floor with a place called 'The Room' (a small bar leading into a big bar) and our lab.

Also, the concept was to keep the link to some of the old elements, like the paint on the wall, mixed with our modern point of view on a bar.

You're now recognised as one of the World's Best 50 venues, how did you and the team create such a reputable and recognisable place?

First of all, we wanted to be sure that the concept was strong and that we had something special to present to the global and local industry.

Then we decided to invite industry experts to show them our work and just to have a good time with them too - bartenders, journalists, bloggers etc. Big events like 'The Hotel' pop up bar and 'The American Dream' bar, where some of the best bars in the world came and helped us make it happen, was great to promote our concept.

Also, we travel a lot outside of Greece doing guest shifts and seminars around the world and creating strong relationships through our collaborations. That helps us to improve ourselves all the time.

What style of cocktail/drinks program do you have there?

We love playing with flavours. We love researching every ingredient that comes into our hands. We try to explore each ingredient first, and then choose whether to reject or accept it. Because of this, our flavours range from sweet and sour to even an Umami combination.

We always have a story behind every drink, because that keeps people intrigued about their drinks and we always try to include a Greek touch.

Share with us the day-to-day operations of your venue, and team.

'The Clumsies' is an all day bar. We have two basic shifts, a morning shift that makes specialty coffee, comfort food and low ABV and non-ABV cocktails, including baristas and managers, and a night shift that serves all types of drinks, signature cocktails, wines, beers etc., including bartenders, head bartender and managers.

Also, there's a head bartender for our lab. He's the guy responsible for taking care of the weekly preparations, setting up the schedule of the lab and researching every idea that comes to the team.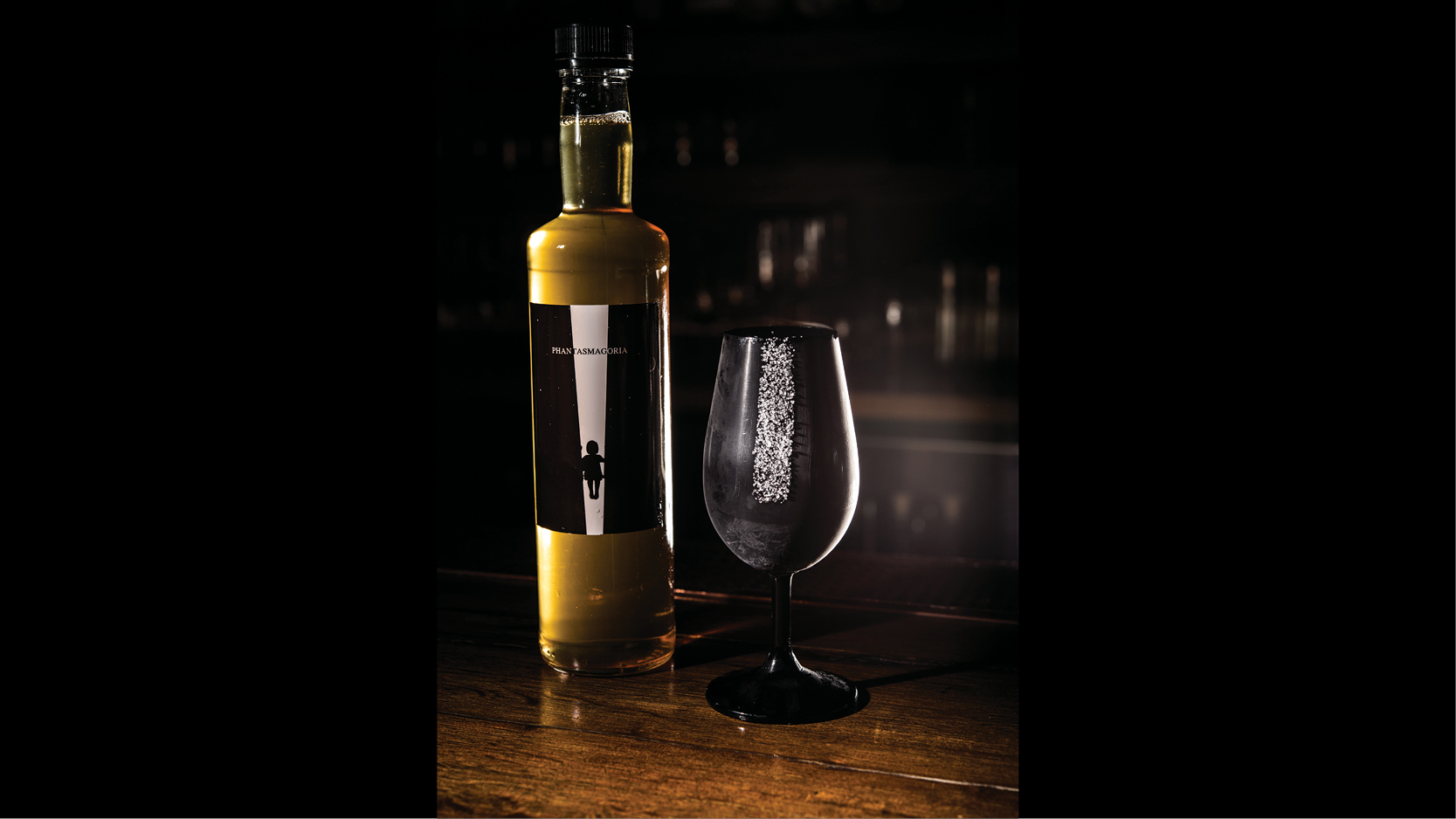 What's your signature cocktail you can share with the Australian industry?

Name: Phantasmagoria
Glass: Black snifter
Garnish: Salted caramel dust

Ingredients:
40ml Bowmore 12 Year Old
45ml Honey Mead
Top up with homemade apple soda Method: Build
How does the drinking culture differ in Greece to Australia?

We have a lot of common elements between us. People in Australia are open to taste new things and they love different concepts. The same thing started to happen last year in Greece.

I would say that the way that Greeks give their hospitality is different. High volume places are very popular here, which is different to Australia, where people love sitting and enjoying their cocktails.

Bars in Greece stay open til late night (around 2am to 4am) but in Australia, bars close around 12am-1am.

What's next for 'The Clumsies'?

We have some plans in mind. We'll see. We love working in different industries, like the coffee industry, so you never know. The only sure thing is that we will not stop upgrading 'The Clumsies' year by year with different pop-ups, events and new drinks concepts.