Book recommendation: How to Make Better Cocktails
Hey Hospitality Family, let us introduce you to Andy Shannon! Not just an industry friend who joined us for Kickology recently; he's also a hotshot bartender who's now diving headfirst into the exciting world of hospitality agency work. He's one of the brains behind Candra Drinks, and to top it off, he's the co-author of that buzz-worthy book everyone's been waiting for 'How to Make Better Cocktails'.
Are you a passionate bartender looking to take your cocktail game to the next level? Look no further! Andy's latest book is your ultimate guide to crafting unforgettable drinks that will keep your guests coming back for more!
Andy's guide demystifies the jargon and simplifies tricky techniques, unlocking the secrets behind over 70 classic and original cocktail recipes. Whether you're a seasoned pro or just starting out, you'll walk away with the expertise to craft hundreds more.
We know you're eager to see what's inside Andy's book of secrets, that's why we're giving you an exclusive sneak peek into two mouth-watering recipes straight from the pages of the book
Don't miss out on this opportunity to refine your skills and create cocktails that will leave a lasting impression. Get your hands on his book HERE, kick back and raise a toast to our good friend Andy!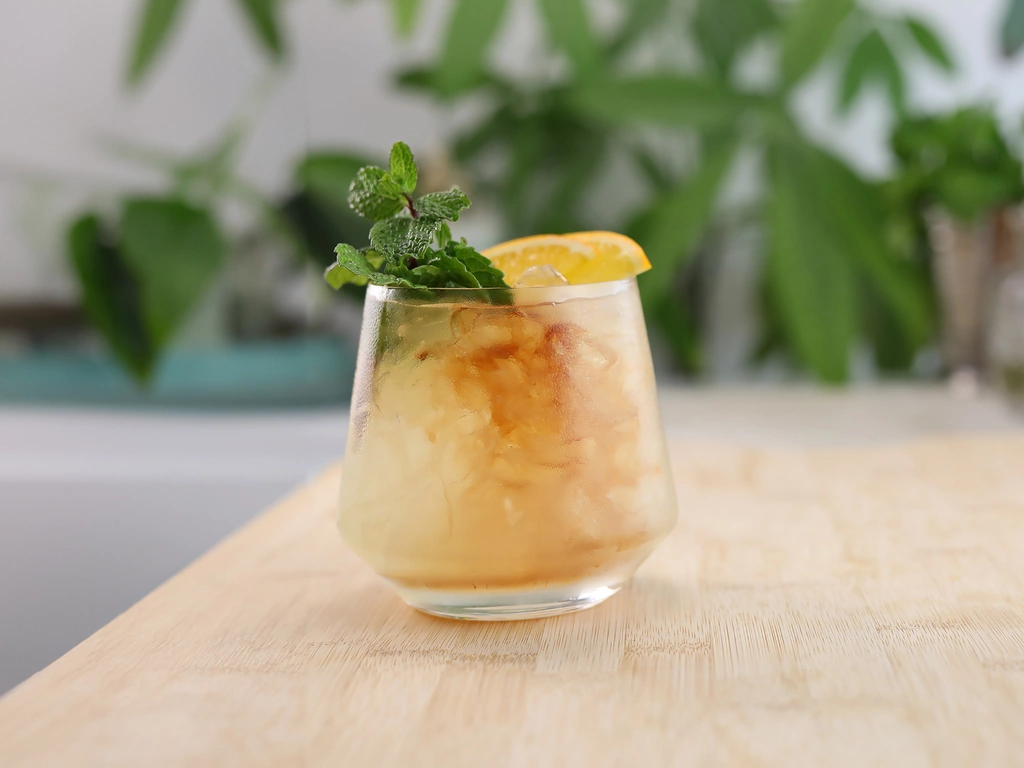 The South Hill
The South Hill is a twist on Dick Bradsell's the Bramble – a modern classic. Stone fruits and gin are great partners, and the sloe, apricot and gin complement each other beautifully.
Ingredients:
35ml Sipsmith London Dry Gin
15ml Lemon juice
10ml Apricot liqueur
10 Whole mint leaves
10ml Sloe gin
Garnish Orange slices
Glass - Lowball
Process - Shake, top
Ice - Crushed
Method:
1.
Add all ingredients except the sloe gin to a shaker, fill with ice and shake hard
2.
Double strain into a lowball glass and fill with crushed ice until it creates a dome above the rim of the glass
3.
Slowly drizzle the sloe gin over the top of the crushed ice

NB. The sweetness of sloe gin varies considerably and you may wish to add sugar to taste.
The Black Manhattan
The Black Manhattan is a darker, heavier, bittersweet twist on the classic Manhattan from Todd Smith of San Francisco's Bourbon & Branch. Amaro replaces the sweet vermouth and brings the bitter notes; if you want to stay closer to Todd's creation, use the Sicilian Averna amaro.

Ingredients:
60ml Maker's Mark Bourbon
30ml Amaro
1 dash of angostura bitters
1 dash of orange bitters
Garnish with cherry, orange twist

Glass - Coupette
Process - Stir
Ice - Cubed to stir, served up

Method:
1.
Add all ingredients to a mixing glass, fill with ice and stir
2.
Strain into a coupette glass, garnish and serve