Jim Beam Welcome Sessions presents Fontaines D.C.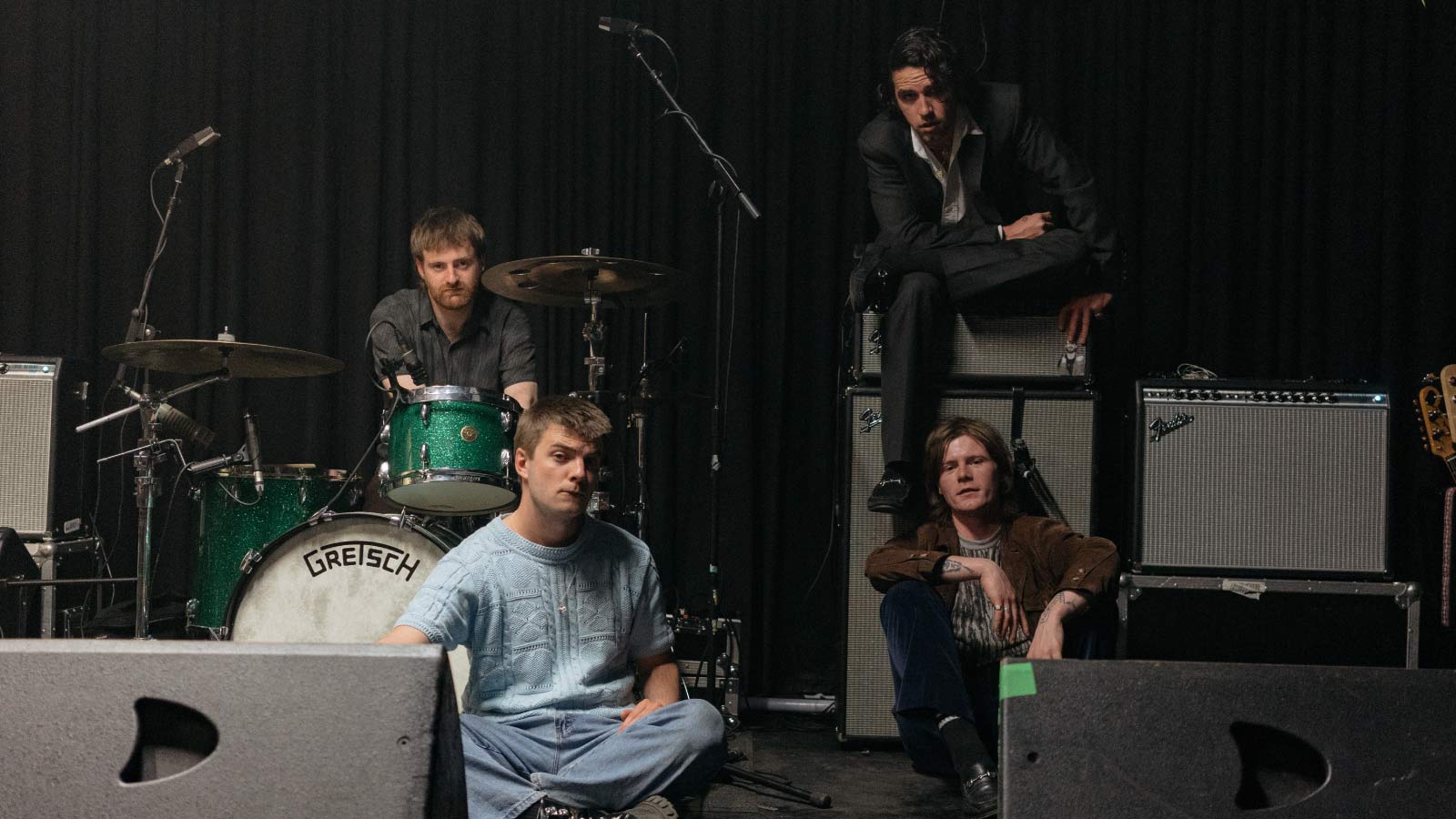 Experience the joy of live music once again with Jim Beam Welcome Sessions and join us as we watch top artists reunite with the iconic, independent venues that gave them their warmest welcome. 
While the world around us may change, our welcoming spirit remains. This series explores the importance of connecting through music and hospitality, calling on musicians to recall the times and places at which they have felt the most at home, before returning them to their chosen stages for exclusive, one-off performances. Fortunately for us, they've been artfully captured on video so take a break, pull up a chair and put your headphones in, as we reconnect, virtually, with our favourite musical artists. 
In Jim Beam's second Welcome Session, we proudly welcome Fontaines D.C. back to Islington's cult rock venue, The Lexington. An Irish post-punk revival band, Fontaines D.C. formed in Dublin back in 2017, and in 2018 played their first-ever sold-out gig at North London's famed live music venue, The Lexington. A classic London boozer turned lounge bar famed as much for their food as their extensive American craft ale selection, The Lexington combines Kentucky charm with lashings of rock & roll excess, opened in 2008, The Lexington has hosted bands both large and small with notable acts including Billy Brag, George Ezra, Charli XCX, Tame Impala, and The Futureheads. 
In 2019, Fontaine D.C.'s debut album, Dogrel, was released to widespread critical acclaim, listed as Album of the Year by record store Rough Trade, voted Album of the Year by BBC Radio 6 Music, and nominated for both the Mercury Prize and the Choice Music Prize - an impressive haul. Still, The Lexington remains the stage on which the band feels most at home. 
So when Jim Beam Welcome Sessions asked Fontaines D.C. to recall their favourite welcome, it's no surprise they chose The Lexington. Band member Conor Curly explained "The Lexington has a particular romance that reminds us of when we started out. Memories of this place are all about the people within it. The moment when crowds fill the space and surround the stage. The feeling of belonging and never being alone that music gives us, both as performers and audience members." 
Throughout the pandemic, going to live shows is something we've been unable to do, and that feeling of connection through music has been missed by us all, not the least the people who make it. "Having the sense that you are welcome within a space – among an audience who share your love for the music you are making – is a vitally important thing. Nothing is as fulfilling as creating communion with an audience that is both feeding off and providing you with the energy you need in the moment," says Carlos O'Connell, Fontaines D.C.'s guitarist. 
Now, three years later, Fontaines D.C. returns to The Lexington for their first Welcome Session, featuring a one-of-a-kind performance of "I Was Not Born." To mark the occasion, The Lexington's head bartender, Chad Murray, has created his own twist on a classic Jim Beam Highball with Oolong tea, Tonic Water and Lemon. Introducing, "Back Where I Oolong" – crisp, light, refreshing, and perfect to enjoy whilst you watch the band's Welcome Session. Make one at home for the full experience, click here for the recipe. 
Jim Beam Welcome Sessions seek to connect us virtually, through the power of music, great hospitality, and an unforgettable welcome. Stay tuned for the next musicians in the series, celebrating the stages on which they've felt most at home. 
Check out their full video here: https://www.youtube.com/watch?v=ATXnfQC3Y1U