Meet Kyoka Matsunaga, traveling bartender
Kyoka takes over The Blend, unveiling her journey as a traveling bartender and sharing her tips for those you'd like to follow her steps, presenting her hidden gems in Hawaii, and much more... Meet Kyoka and follow her on her journey!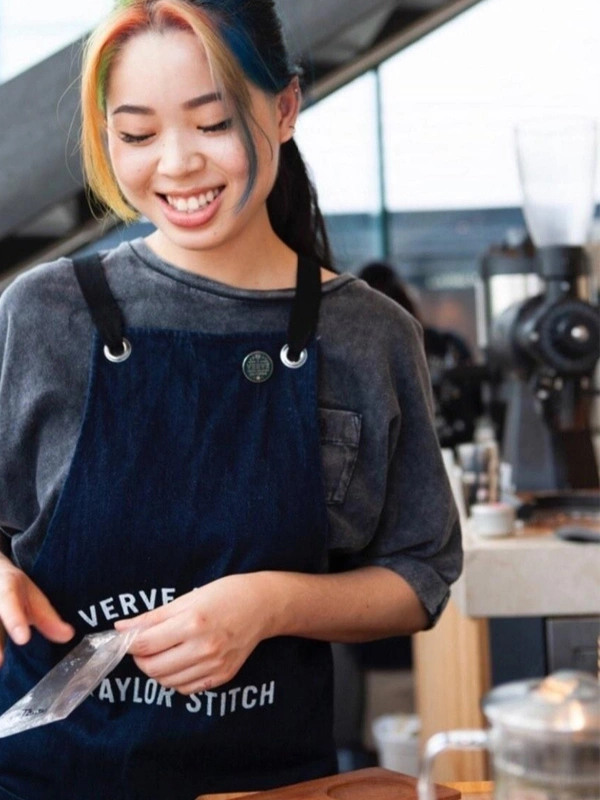 NAME
Kyoka Matsunaga
SOCIAL HANDLES
NICKNAME
Koko - Given by a Hawaiian gym teacher, who named me Kokomo and shortened it to Koko for people who couldn't spell or pronounce Kyoka
PREVIOUS EXPERIENCES
I have been a barista or a bartender in different locations around the world; in the US, Japan, and Panama. From these experiences, I learned not only different languages but being in contact with diverse cultural backgrounds opened my perspectives and vision of life. I hope that more people could live experiences like mine to further expand not only their knowledge of the world but their own objectives and love for their craft.
WHAT'S THE THEME OF YOUR TAKEOVER?
I'm exploring the theme of world traveling to encourage people to move abroad and push their boundaries to discover new cultures.
WHAT ARE YOU THE PROUDEST OF?
I'm proud of how far I have come in my journey. Not only to live in different countries, but also for my mental health. When I was younger, I had this dream of living around the world but never thought I could achieve it because my anxiety disorder and depression stopped me from living my day-to-day life. It was a real struggle. But after so finding the right support, and so much trial and error, I can freely live my life as I wish without the crippling fear I once had. Hospitality also became a second home for me, giving me a chance to be more of the person I wanted to be.
TELL US A FUN FACT ABOUT YOU...
I'm planning on buying a pet chicken named Ollie!
WHAT IS YOUR CLOSET SONG?
One in a Million by Hannah Montana
WHAT IS YOUR FAVORITE BAR SNACK?
Anything from Tapas bars or Izakayas
The Disappearing Drink by Kyoka Matsunaga
Created for the 50 Best Bars The Blend Scholarship 2022, with Roku gin
INGREDIENTS
1.5 oz Roku Gin
0.5 oz lime juice
1 espresso
0.5 oz pony "Dole Whip" Whole Pineapple concentrate
0.75 oz pony banana custard syrup
METHOD
shake, add seltzer and serve
GLASSWARE
Rocks glass
GARNISH
Banana chocolate chips