The cocktail scene in Ghana has come alive. Clientele wants to be seen drinking the right cocktail, in the right place, with the right bartender at the stick. And man, do they have it!
Bartenders and Bar Managers are now developing their menus and flavors, as opposed to creating what they have seen across the pond. The choice of brands is sparse compared to what you can find in London and New York, but this is all changing. Instead of letting this hold the scene back, we see it as an opportunity to become more expressive and creative.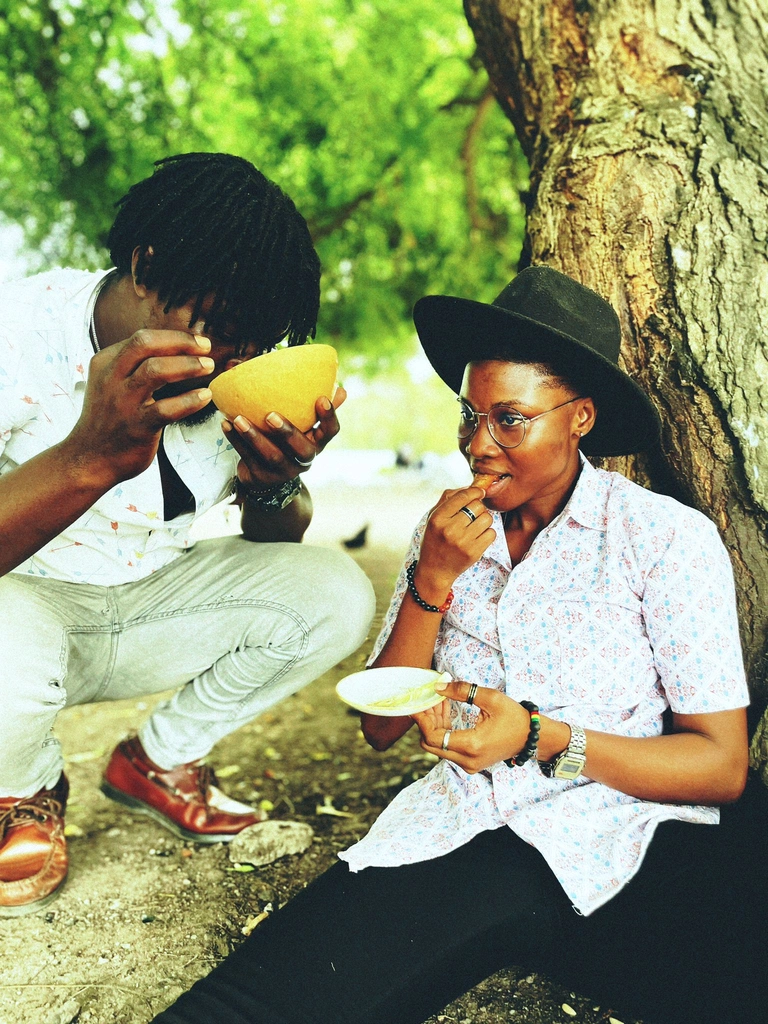 A few trendsetters are making their house syrups, bitters, and infusions; looking to the land for new and exciting indigenous ingredients. Try the Kokroko at 'The Republic Bar & Grill'. A drink that gained notoriety as one of the most popular cocktails in the country. A cocktail using the National spirit of Ghana: 'akpeteshie', a type of home-brewed alcoholic spirit produced in Ghana and other West African nations by distilling palm wine or sugar cane juice which is fermented in large barrels, sometimes with the help of yeast, for around 4-7 days.

You can also mix 'akpeteshie' with Hibiscus. Hibiscus is a herbaceous scrub that has smooth, or nearly smooth, cylindrical red stems. It grows in well-drained soils and can tolerate poor soil as well, meaning it thrives across Ghana. This is why it has been traditionally used for many years. The fresh or dried leaves, 'calyses' can be used in fermented drinks, wine, tea, jam, or confectionaries. Hibiscus has multiple uses and is also good for the skin.

You can also pop to La Borracha, where I work, and enjoy a 'Hibisco Margarita', a popular roadside cooler made with a sort of hibiscus tea and ginger, mixed with a healthy glug of tequila, triple sec, lime, angostura bitters, and fresh mint.

Or maybe you'd prefer a trip to Accra's very first speakeasy, Front/Back, where you can enjoy a Daakye ('Future'), which blends Cognac, champagne, cloves hibiscus, dark raspberry liqueur, orgeat, fresh orange, and chocolate bitters. A lot is going on in this drink, but it all works in perfect harmony, truly reflecting our part of the world.

Ghana is one of the world's biggest exporters of cocoa. Around 75% of the world's cacao beans are grown in West Africa: Ghana, Ivory Coast, Nigeria, and Cameroon. Only 5% of cacao is labeled as "fine aroma" and Ecuador produces nearly 63% of it. South American seeds are less bitter and make tastier chocolate, dainty flavors, and a striking aroma. They ripen later and are susceptible to diseases and thus bring lower yields. West African cacao is more bitter but it matures faster and has higher yields. It is also very robust and disease resistant, leading it to account for over 80% of the World's cacao production.

My dream is to buy a plot of farmland and use a combination of bartenders/mixologists and unemployed people to create a farming/foraging community that would grow local produce instead of relying on expensive imports for local bars. At the same time, we would explore Ghana, like the Volta Regions, some 3-4 hours from Accra, where I found the Neem tree leaves and fruit, and millet, which I mixed with Roku Gin to create my cocktail for The Blend 50 Best bars scholarship competition.
KOKO by Seraphine Afladey
Koko is a popular Ghanaian household breakfast made from millet and cloves. A few ingredients are needed to bring the cost down and make it affordable for all.

Growing up, I lived with my grandma and everything seemed simple at the time. At the age of 12, things started to take a different turn as I had to be enrolled in the family's business selling porridge (Koko) to earn money and pay for my fees. She woke me up by 4:30 am every day, including weekends, to go to the corn mill carrying a bowl almost twice my size with sleepy eyes, and sometimes I didn't think I could take another step.

I was often tired and sleepy in class, but with time passing, I became used to it. I always take Koko as my breakfast before school and
Automatically Koko became my favorite since it was my breakfast and dinner most of the time. Although it seemed very difficult then, it has taught me to be disciplined, good at customer service, and time conscious.
When I finished work, I used to go and sit under the Neem tree to get some shade from the heat, usually around 33C, and relax.
Since I started as a mixologist, I always wanted to use ingredients from my childhood, and find ways to bring them into my creations as a thank you to my grandma.
There are far too many imported products in Ghana, and not enough is done to maximize the use of locally sourced ingredients and
make our cocktails affordable for Ghanaians, and create job opportunities
INGREDIENTS
60ml Roku gin

20ml Neem tree leaves and corn tea

45ml

koko

syrup (millets and cloves)

10ml lime juice