Behind the scenes of THE MAKERS (EN)
"Without community, there can be no friendship" – Plato
The Maker's Mark bartender community –called THE MAKERS – is happy to celebrate the holidays and all of this year's shared experiences with its members. In this spirit, we want to use the occasion to shine a light on this successful program from a German perspective. Just like THE BLEND, this project thrives on a real sense of community, mutual exchange and individual training opportunities.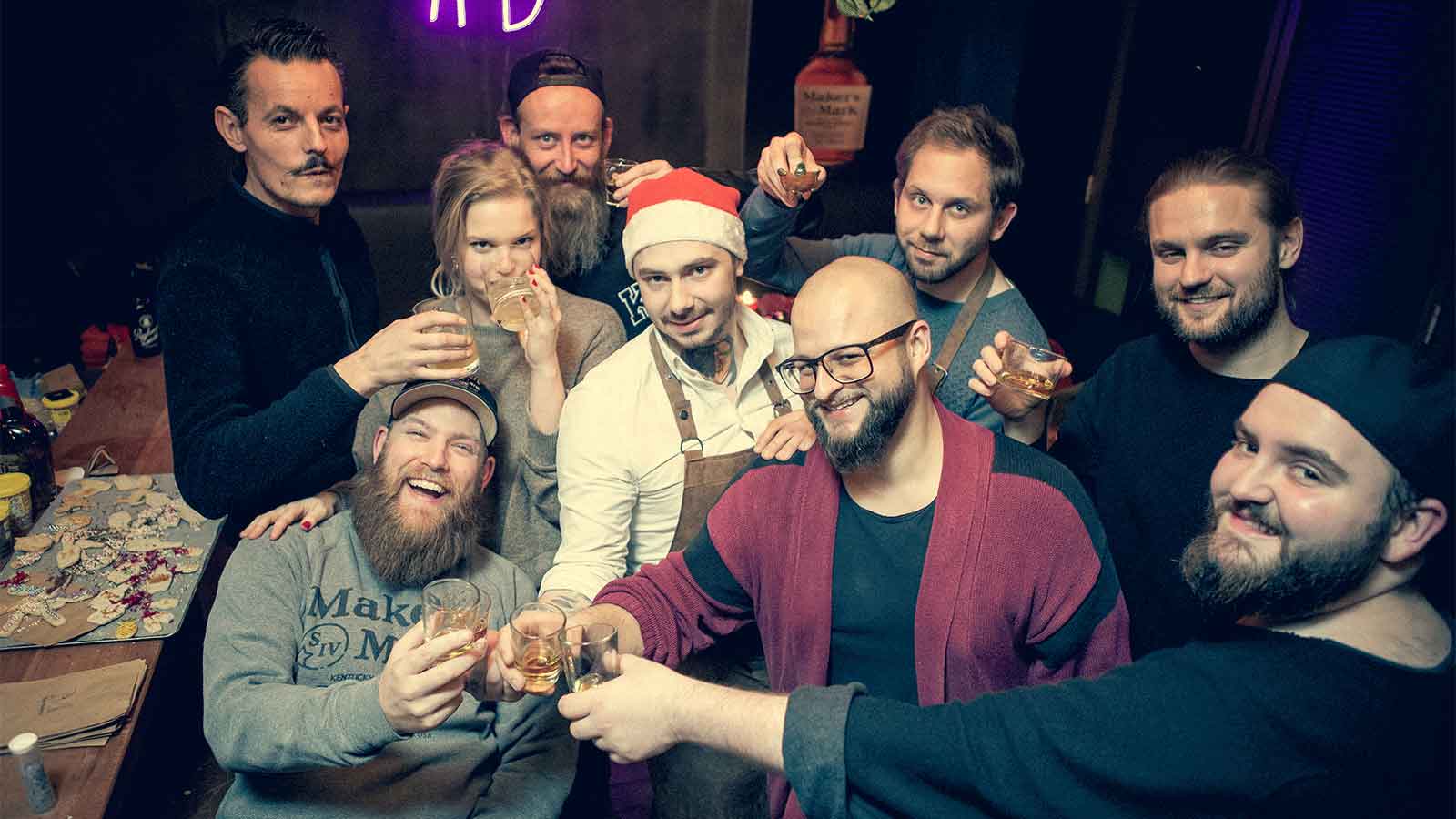 Centred around a series of workshops, THE MAKERS gets bartenders to delve right in and explore the basics of the popular bourbon with its characteristic red seal: wheat, wax, wood and water.
Launched for creative, innovative bar pros who love their job with a passion, the program kicked off in Germany in 2017 and is not limited to a particular age range, experience level or position. Instead, we welcome all those open to new impulses and eager to broaden their professional spectrum.
This is why the multi-day workshops, held in idyllic, remote locations to keep everyone laser-focused, are all about inspiration, knowledge-sharing and plain feasibility for everyday bar use. We start the workshops with a little theory delivered by brand Diplomat Jan Forsberg, called Fossi together with experienced bartenders from the Maker's Mark community who know their stuff. They analyse the elements of wheat, wax, wood and water from a gastronomic perspective and introduce some enticing reinterpretations tailored to the bar realm. Afterwards, the results can be tested, played with and perfected together at the Maker's Mark bar.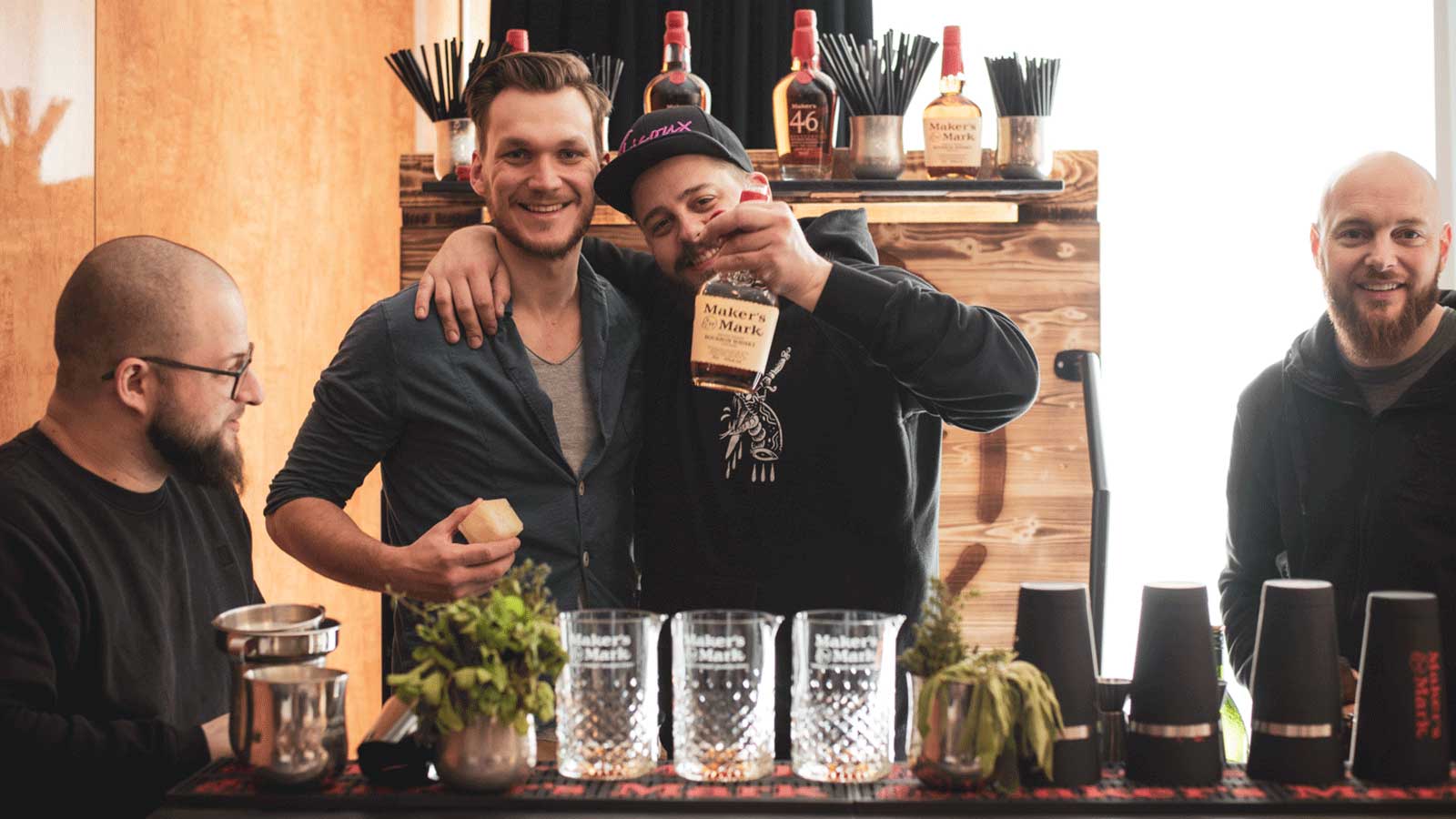 While these results deliver welcome creative impulses, participants should always be able to recreate them at home from the contents of a decent cocktail cabinet.
At the Maker's Mark wheat workshop, for example, participants first explored the topic of wheat and then transformed their new insights on wheat protein properties into unique garnishes to enhance the characteristic bourbon cereal notes.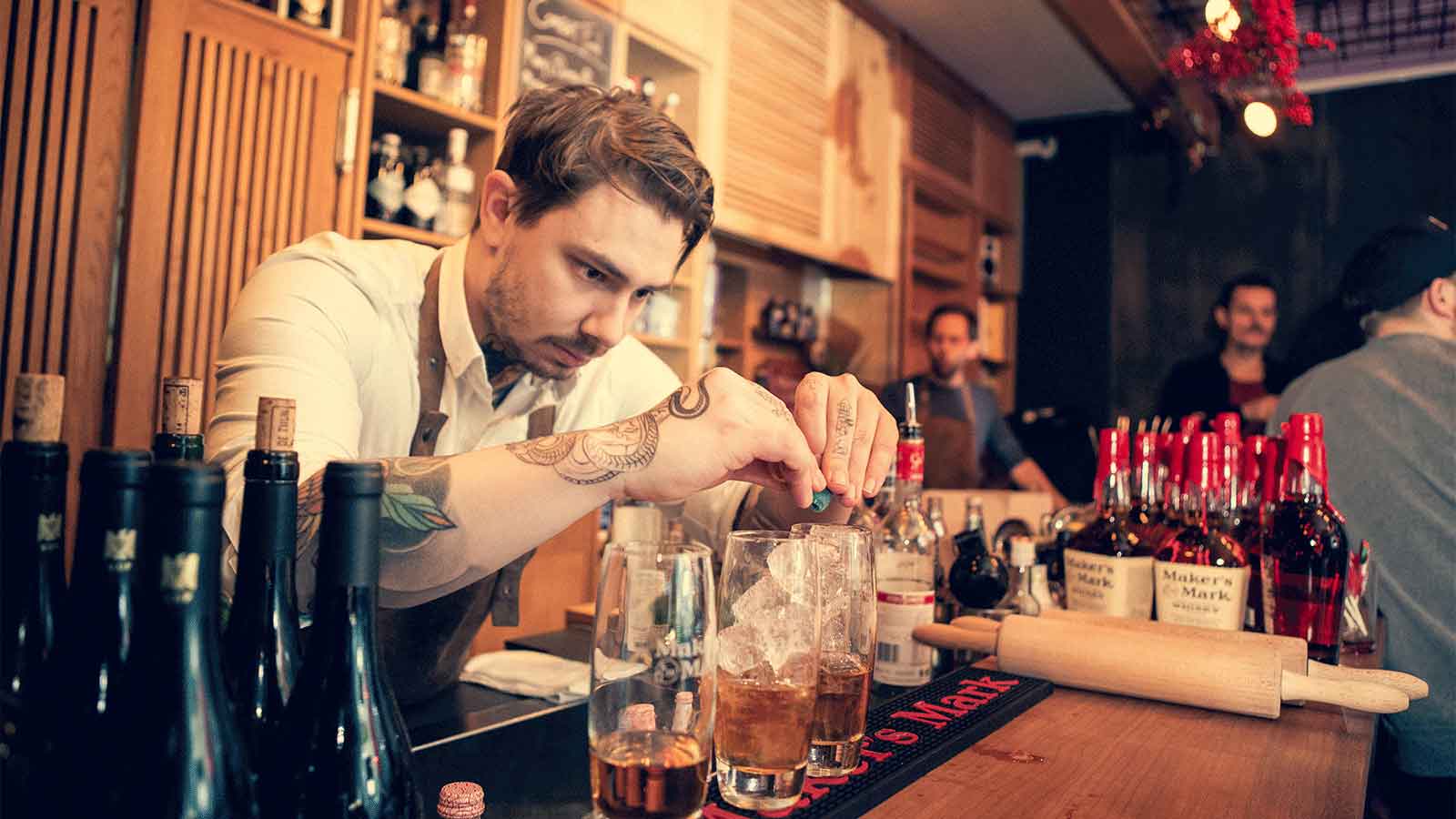 After each workshop, participants also receive a small memento; usually just the right tool to keep playing around with their new knowledge at home or at their bar.
In the three years since the program's launch, our members have contributed plenty of new knowledge and ideas, picked up cool new bar skills and, most of all, grown into a real, friendly community whose members actively support each other.
To emphasise this community spirit, we hosted four THE MAKERS reunions in German metropolises this year. Right in time for some tasty Christmas spirit, Jan Forsberg invited members to join activity-filled Christmas dinners spiked with several surprises.
The bartenders got to taste an exclusive, holiday-style Maker's Mark cocktail bitter crafted especially for the occasion by Fossi and Filip Kaszubski (Velvet / Berlin) and then got to use it in drink creations to match the starter and main course. The dessert also required some communal effort: THE MAKERS had come up with a baking mix for the guests to roll out, shape (using cookie cutters) and then bake to perfection.
The reunions quickly proved that our initial vision of a bartender community has long become reality. As always, people ate, talked, laughed and partied a lot – and thoroughly enjoyed their get-togethers.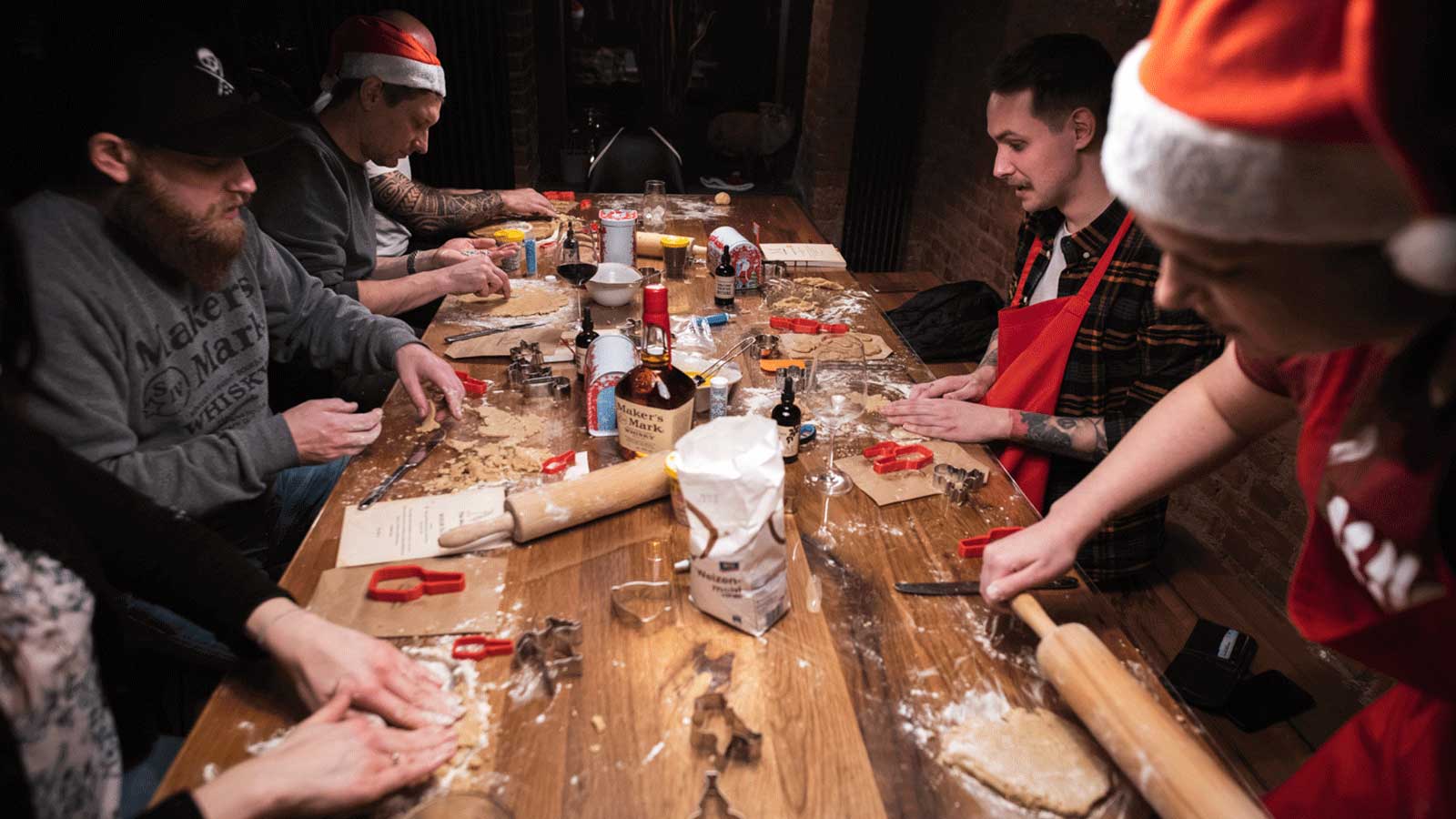 So, here's to all of our old and new friends!
2020 will see another round of the Maker's Mark workshop series in Germany. This time, it will be part of our new bartender program, THE BLEND. And we know that all those experiences we and the bartenders have made over the past three years with THE MAKERS in Germany will prove invaluable for crafting an authentic concept and must-attend activities with Maker's Mark and other spirits from the Beam Suntory portfolio. Yet one thing won't change: our goal to actively support the bar community and push it even further with innovative ideas.
So, thanks for 2019 and let's enjoy another year together at excellent bars around the globe!