India's Zero Waste Heroes
A few years ago, when we were launching the bar at Fig and Maple, we had decided right then to integrate the philosophies of the kitchen with the bar. Since the restaurant had been established with a strong focus on sustainable practices, we wanted to ensure that we extended those values to the bar as well.
Which meant that we would only be using locally sourced and seasonally grown produce at the bar and pushing our team to utilise all edible parts of produce in their infusions and cocktails as well.
Since we've made this conscious shift in our efforts, we've naturally begun paying more attention to the efforts being made by the industry as a whole. Although a concerted push towards fully sustainable and zero-waste practices is still trickling in, we're still glad to see members of the food fraternity holding themselves accountable for positive change.
A few years ago, what began as a trend to eliminate the use of plastic straws and encourage the use of coasters made from upcycled materials is beginning to snowball into larger, more proactive and conscious steps.
When we walk into some bars now, we see that the focus has shifted from bar techniques and mastery of cocktails to a more elevated approach. We're only too happy to give a tip of our hat to people on the list below for the steps they've taken towards encouraging sustainability.
Pasha at the JW Marriott, Pune has eliminated canned juices and syrups from their bar.
Santosh Kukreti, Head Bartender at Thirsty City is amongst the handful of people in India leading with sustainable practices. He makes a conscious effort and combines a number of sustainability-oriented practices like foraging, creating single-ingredient cocktails, upcycling of ingredients, and using local & seasonal ingredients.
Lavaash in New Delhi, who use local & seasonal produce at their bar.
Nitin Tewari of Together at 12th who is making a strong push for creating single-ingredient cocktails using local & seasonal produce
Rahul Raghav, the Bar Manager at The Bombay Canteen & O Pedro, who makes a concerted effort to source local & seasonal ingredients.
Ajeet Chauhan, Bar Manager at Fig & Maple, who has taken the lead in ensuring that our bar stays zero waste. He brings back traditional practices and techniques from his hometown and combines them with modern bar-tending techniques on a regular basis.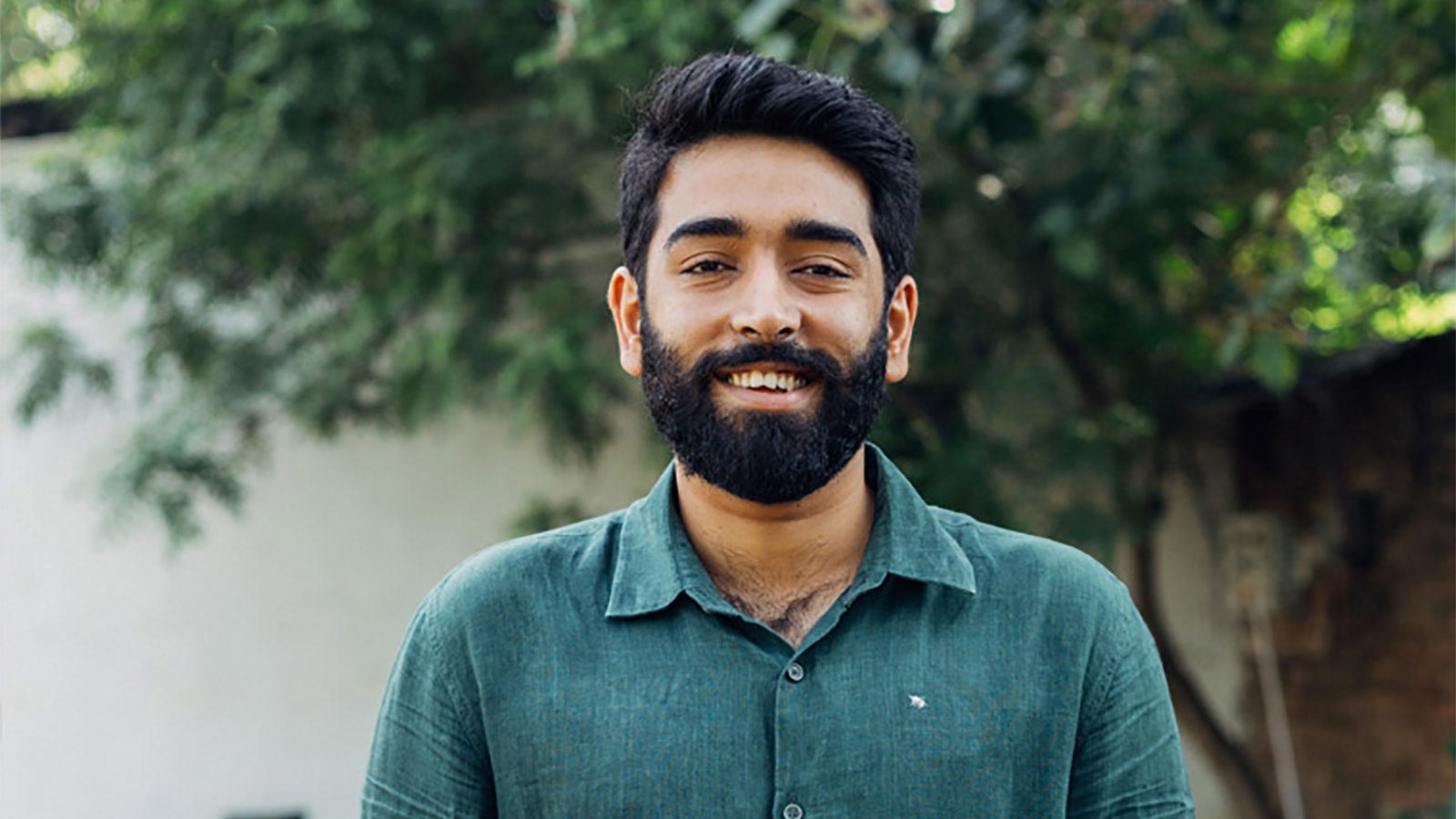 It's quite important to understand that while we focus on sustainability, local sourcing, and zero-waste practices, real and lasting change involves mobilising an entire ecosystem where farmers are at the heart of the practice.
The first question for all of us to ask ourselves is whether we're supporting local farmers or large-scale industrial agriculture? Because certain farmers across the country are working hard to ensure that they minimize their carbon footprint and they deserve our support.
Farmers such as Sneh Yadav at Tijara Organic & Achintya Anand at Krishi Cress Farms go above and beyond to educate people about produce and their usage from a zero-waste perspective.
For example, gongura leaves from the roselle plant have been used widely for years; however, Achintya Anand has truly pushed the use of the plant's flower - the bright and tart roselle - and encouraged bars in Delhi to use those instead of cranberries.
Meanwhile, Tijara Organic ensures that they send the entire plant - root to shoot - to their buyers; so by default, we are forced to push the limits of our creativity, learn more about the plant, and make new dishes for the menu.
For restaurateurs, the moral of the story is to push the envelope and dust off the cobwebs. Make sure you talk to you farmers and spend time upgrading your team's skills by taking them for farm tours and new-ingredient workshops.
As chefs and restaurant owners, we are in a unique position to influence the way people think about food. Therefore, it does become our responsibility to keep educating our teams by having them interact with farmers. For example, Ajeet Chauhan, Head Bartender at Fig & Maple educated our entire team about Parijat flowers and we began using them at the restaurant.
A Global Fraternity & Influence
The exciting part about joining the movement for sustainability is that we are standing on the precipice of a truly global movement that's poised to come into the mainstream. In India, even though we're far away from leading global bards, we're still able to feel their impact and learn from them.For example, bars like Singapore-based Native - which has been named the most sustainable bar by Ketel One in 2019 - inspire us to do better through the practices they follow. In fact, we were proud to feature them on our recent campaign titled Be a #ZeroWasteHero, that encourages laypeople and restaurateurs alike to push the envelope with adopting zero waste practices.
While it's natural to be asked why we promote sustainability and what's in it for us, we'd much rather respond by asking "Why not us?" We firmly believe that the time for waiting on other people to rally for protecting our planet is long gone; and even though small and individual efforts may seem insignificant, real change will always begin at the grassroots level. There's no Planet B, and we remain firmly cognisant about reducing our carbon footprint - from root to shoot, from the kitchen to the bar, and from the farm directly to our forks. We're looking forward to seeing more and more bars across India join the movement.
Radhika Khandelwal, Owner & Executive Chef at Fig & Maple, New Delhi, has been championing the cause of sustainability, zero waste and seasonal produce through her work at her restaurant. One of the first people in the Indian industry who took up sustainable practices as a mantra, Radhika has aligned her efforts to implement Goal No.2 of the Sustainable Development Goals of the United Nations – Zero Hunger and her efforts have been recognized by the Chef's Manifesto. P.S.: If you are ever in New Delhi, drop by her bar to try one of over 70 in-house gin infusions, most of which are made using 'waste' from the kitchen or the bar.
COFFEE & STALE BREAD GARNISH
Makes about 50.
GARNISH
Coffee & stale bread.
INGREDIENTS
50g Spent Coffee ground
200g Stale bread
330ml Beer
4 tablespoons Honey
Water
50g Ragi flour
2 tablespoons Cocoa powder
1tablespoon Baking soda
3 tablespoons Cornstarch
METHOD
Soak stale bread in beer for 3-4 hours. Blitz the mix in blender with the ragi and cornstarch until smooth. Transfer mix into a mixing bowl. Add the spent coffee and cocoa. Add the honey, mix well. Fold in the baking soda. Add the water to make a super runny batter. Heat a heavy bottomed non stick pan on medium heat. Working quickly spoon the batter and spread to desired shape. Use a spatula and remove from pan. The result should be paper thin and crisp. Repeat the process till you have enough garnish. Store in an airtight container using grease/butter paper between the garnishes.