Number seven of Asia's 50 Best Bars 2018, this busy venue is attracting locals and expats alike amidst the city's thriving hospitality scene, with its next generation cocktail and kitchen program.
The Blend talks with Joe Schofield and Chef Ryan, about their roles within Tippling Club, Singapore.
EDITOR'S NOTE: Joe Schofield has since announced his departure from Tippling Club. He will be moving back to the UK to pursue other career opportunities and open his own venue called SCHOFIELD'S.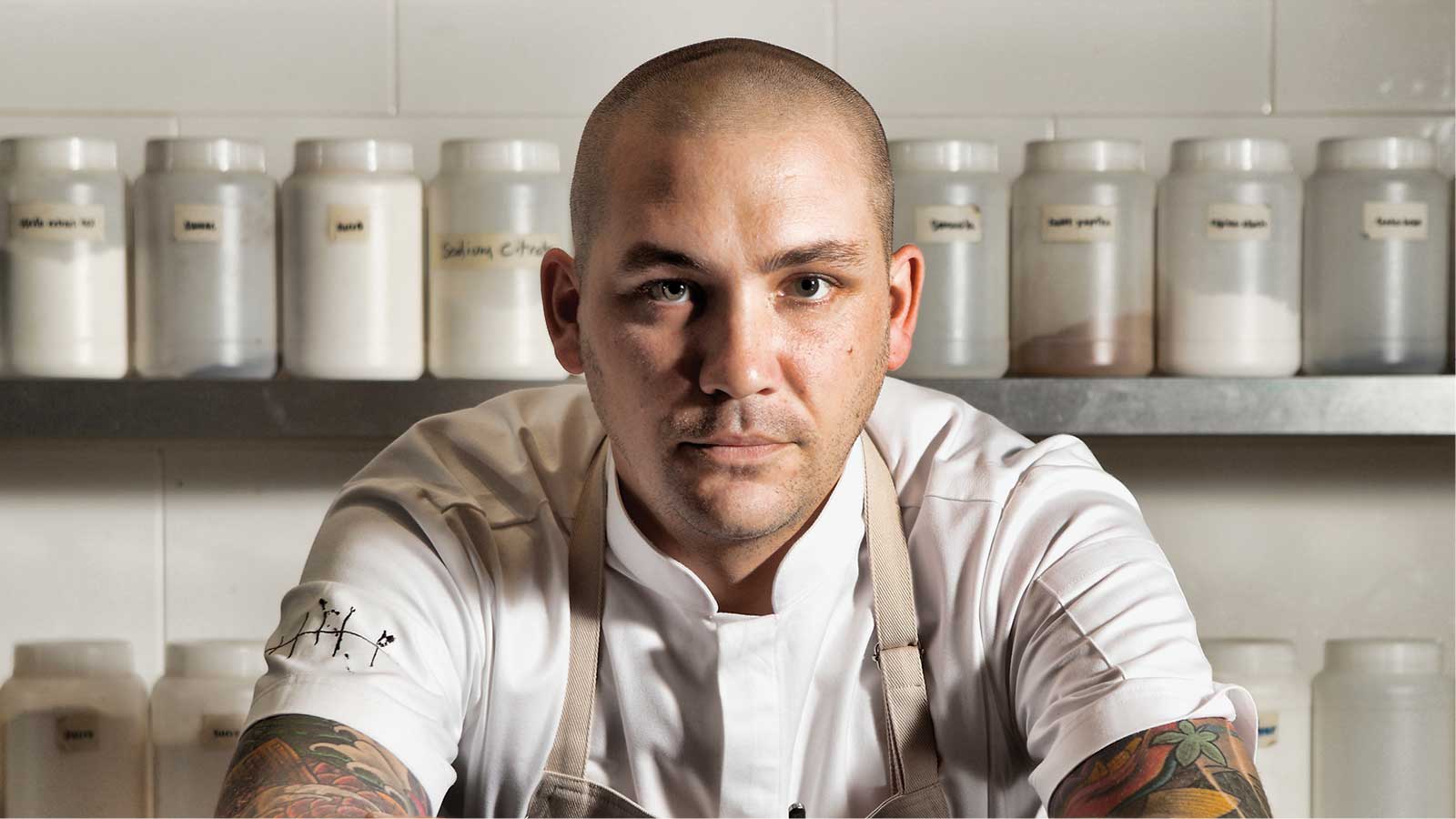 Renowned and award-winning Chef-Owner and Head Bartender, Ryan Clift and Joe Schofield, respectively – who in another life spent some of their careers in Australia – have employed modern molecular gastronomy to push the boundaries of what we know of cocktails and cuisine. Tantalising the taste buds and impressing onlookers, everything on the menu here proves there is no limit to the imagination.

The first menu developed by the duo, 'Sensorium', brought to life a series of visually stunning cocktails, each capturing a memory-evoking scent. This placed them in the top four of the World's Best Cocktail Menu category at Tales of the Cocktails 2017 and 2018 Spirited Awards, taking out the title of Best International Restaurant Bar in 2017 also. As if this wasn't enough, Ryan and Joe are the creators of 'Dreams and Desires', the world's first edible menu, with each cocktail transformed into a gummy bear.

Experience at the world's top bars and restaurants has given Ryan and Joe the confidence to search for new flavours and textures, unique to Tippling Club. Joe has worked at The Savoy in London and Palmer & Co., in Sydney, while Ryan was in the kitchen at Vue de Monde, which most will know, and worked under famous chefs Marco-Pierre White, Peter Gordon and Emmanuel Renaut.

The Blend, recently spoke to the guys as they prepare for their most significant milestone yet, celebrating 10 years of Tippling Club, with only bigger and better things to come.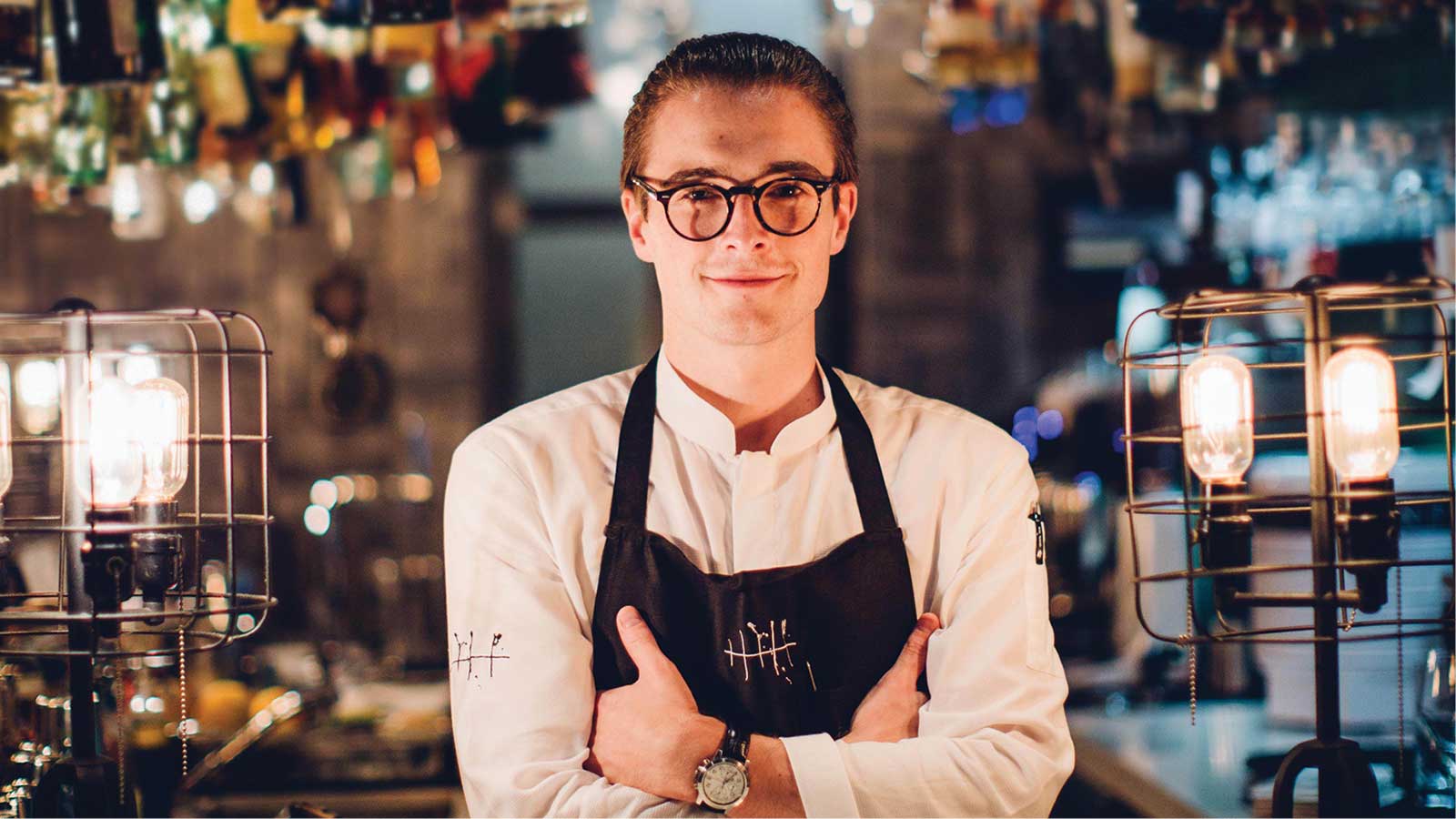 When did you come up with the idea for Tippling Club and how long did it take to set-up?

Ryan: Tippling Club was set-up in 2008, 10 years ago, as a collaboration between a very famous bartender, Matthew Bax from Der Raum in Melbourne, and myself.

Matt and I conceptualised Tippling Club about a year before 2008 in Australia. Then we got the opportunity to turn the idea into a reality with the investment of Cynthia Chua from the Spa Esprit Group. We took the opportunity to jump ship and head over to Singapore. That's how it all started. Unfortunately, partnerships don't always work out and Matt moved on after around two years. Then it was really left for me to take over and run the business.

Since then, Tippling Club has been on the up and it's now in a place I'm really happy with. This year's a big milestone for us – there are not many bars in Singapore, let alone restaurants and bars combined, that can boast ten years. It's going to be a big celebration!

What's your background in hospitality?

Joe: I have been working at Tippling Club for approximately two and a half years. Before that, I worked at American Bar at The Savoy, The Zetter Townhouse, Spice Temple, Palmer & Co. in Sydney, Spice Temple Melbourne and bars in the north of England. I started working in the local pub at 16, some 12 years ago.

Ryan: I've been in the kitchen and industry for 27 years. I started in Marco Pierre White's kitchen in Claridge's, London. From there, I moved to France, where I was working with Emmanuel Renaut and Marc Veyrat, both three-star Michelin chefs, from Flocons de Sel. Then I moved to Australia, where I became the Head Chef and Chef de Cuisine in Vue de Monde, which, at the time, was Australia's most famous restaurant. And finally, Tippling Club. That's my career in a nutshell.

What does the Tippling Club logo represent?
Ryan: The logo is very simple. The straight line in the middle is my chain of thought and the timeline we give ourselves to create a dish or drink. Every dish or drink on our menu starts with just one ingredient. From there, the lines facing down represent the individual ingredients we compare with the original ingredient. So for example, foie gras would be the initial ingredient, the straight line across. Then, the lines that come down represent other ingredients such as apple, cherry and fig. Once we've drawn a line down, we add the concept we're going to apply to the ingredient. So with apple, it could be fresh, juiced, pureed, dehydrated or freeze-dried; turned into a fluid gel, sorbet, ice cream, cold confit, hot confit, candy, jelly bean or gummy bear. Each ingredient could have 30 to 40 concepts. Then, we stand back and have an entire mind map of every ingredient that would work with just foie gras. The Tippling logo is actually the very first one I ever did with foie gras, apple, cinnamon, Calvados, 8 spice powder and sea salt.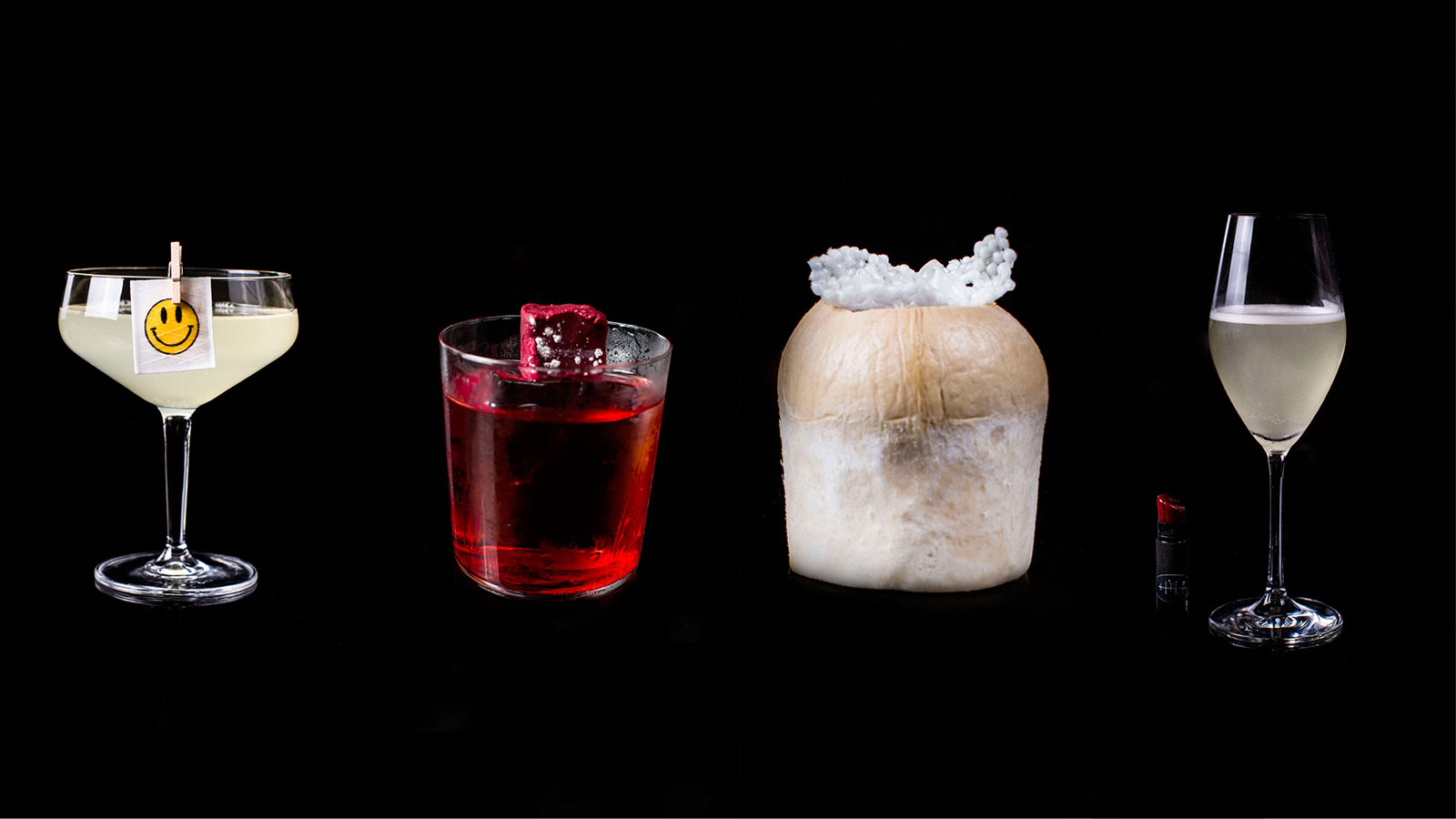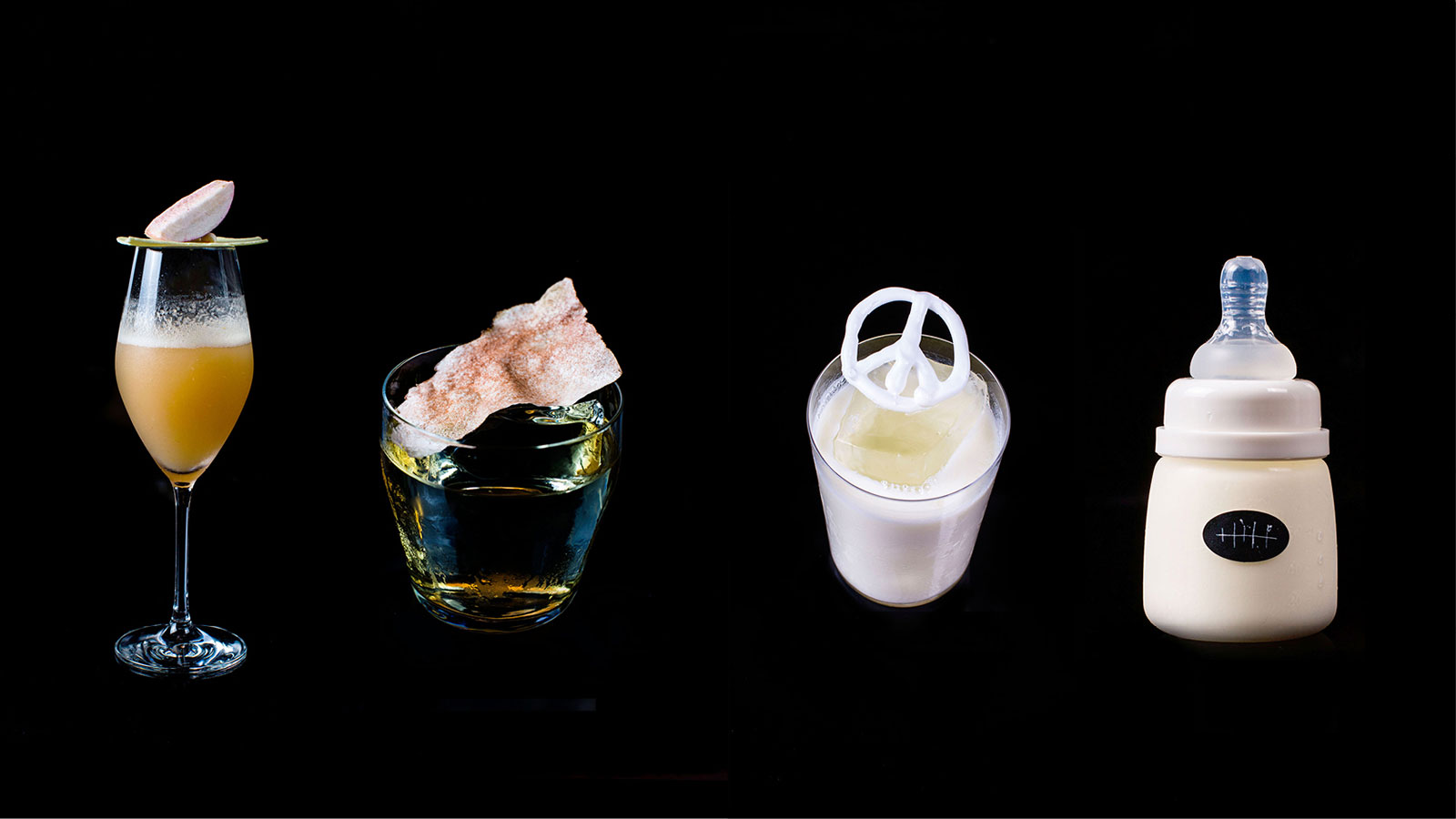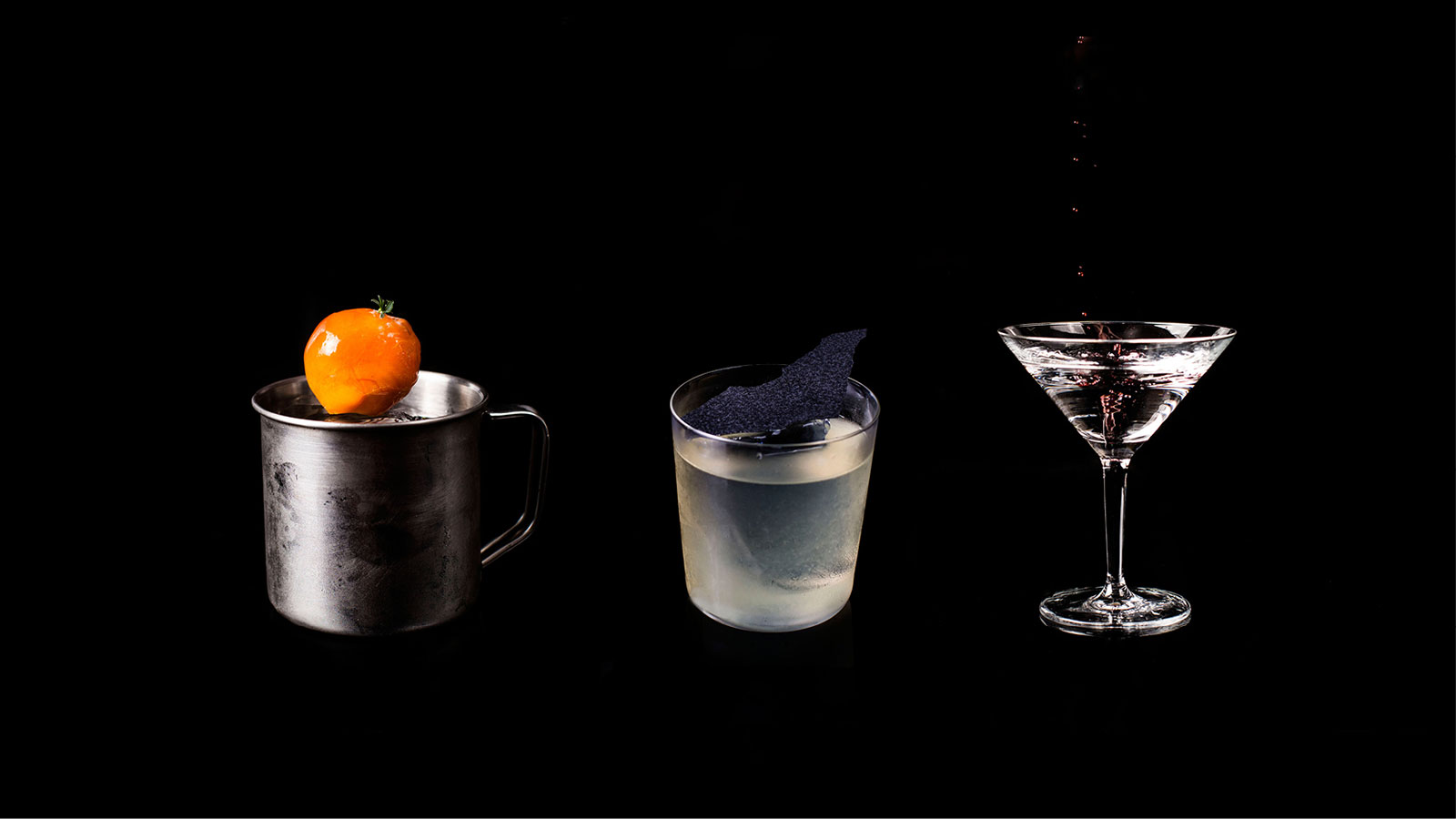 Your cocktail program is unlike anything we've seen before. First, there was the 'Sensorium' menu, which captures the senses, and then there is 'Dreams and Desires', a series of cocktails and gummy bears based on the two concepts. Can you tell us about the philosophy behind the program at Tippling Club?

Ryan: The concept for the Sensorium menu came about on Joe's first day of work. We sat down together and I asked him, what ideas he had for a new menu, because I wanted to do something different. Joe opened his notebook and literally showed me in writing pretty much the same idea I had. It was kind of freaky that we were both on the exact same page. From there, we started working on that first menu, which was about aromas. The original Sensorium menu took nearly a year to develop and then the moment we launched it, we were back in the laboratory working on the Dreams and Desires menu. We try to keep them to a nine to ten-month lifespan, but the Sensorium menu went on for a year and the Dreams and Desires menu created so much excitement among the community that we're not letting it go. We might structure it slightly smaller, but we'll keep it in a form in which people can still have the gummy bears and menus to recall our drinks from.

When you were working there, how long did it take to create a new menu at Tippling Club?

Joe: About ten months.

As a standard practice, who leads the cocktail creation at Tippling Club – the chefs or bartenders?

Joe: As former head bartender, I created the cocktails with the support of the bar team. Ryan tries every single element served in his restaurant and, with his approval, it goes on the menu. That is the reciprocal process between the kitchen and bar with pairings.

Ryan: It's vice-versa. I'm always working on new dishes using the format I explained earlier, and I would hand the list to Joe to come up with new pairings. It doesn't always have to be a cocktail pairing, sometimes it might be a dish that's so far removed from the cocktail world that we feel it works better with wine, sake, beer or a niche spirit. Then again sometimes, Joe would hand me his list. So was a 50-50 collaboration.

How do you bring these concepts to life – do you work with external agencies or do you have the equipment in-house?

Joe: Tippling Club has an eight-year relationship with a company called IFF. That stands for International Flavours and Fragrances. Ryan and I give them direction and worked with them to create the flavours and fragrances for the Dreams and Desires gummy bears. The flavours and fragrances we use have never existed before; they were created for our menus by us and IFF. But the key word here is relationship, we help them work on projects too.

Do you have any other cocktail menus developing in the background?

Ryan: The new menu is set to launch in October this year, which is top secret. This one's spent a year in development.

Ryan, we hear you have a love of science when it comes to creating recipes. Where does your passion for science come from?

Ryan: The chefs I've worked with during my career. Working with Marc Veyrat was a turning point in my career; he was the first chef to really push the boundaries of molecular gastronomy. He was shunned from the French culinary community, but he had a three-star Michelin for the food he was cooking. You couldn't deny it. He had an amazing laboratory and from there, I was subjected to working with some of the world's best food scientists, which really got my creative juices going. It's about understanding all the additions food manufacturing has used for decades but only now, chefs are realising that it can be applied to food on a small scale. It's very exciting and currently, it's making its way into the cocktail scene, and that's something Joe and I work on heavily. The only difference is that for cocktails, it's more about the equipment you use than the food grade techniques that we apply. It's made its way onto our bar in the form of thickening syrups or cold infusions; we also use freeze dryers, dehydrators, magnetic stirrers and special high power blends to make things different.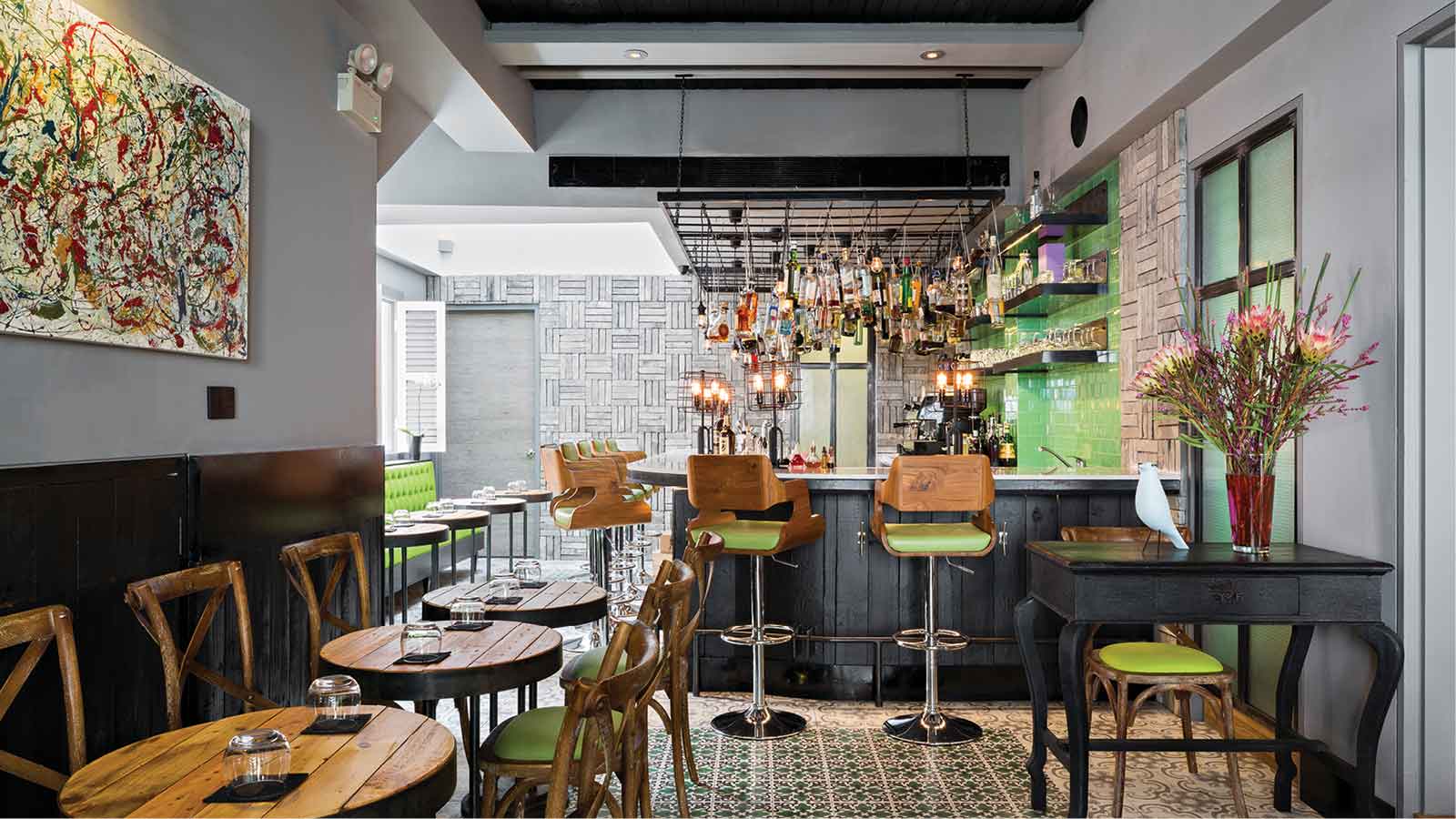 Your cocktails look incredible. How do you find the balance between art and science, i.e. making sure they look and taste great?

Joe: I'm a firm believer in simplicity when it comes to drinks. All of the cocktails I make have no more than five to six ingredients. As bartenders, we only have one medium to play with in comparison to a chef who can play with as many as they want. I also want the garnish to be fast to produce during service, as well as being engaging for the guest and a nod to the story behind the drink.

Ryan: There is no balance between art and science, it's just mixology and bartending. Art is the last thing we look at. Yes, we have all of these wacky menus and there is printing and graphic design involved, but that's just creativity. I don't class it as art; art is something you hang on the wall. What we do is creative and original, and that's the key to Tippling Club. Everything we do comes from only our heads, we do not copy or replicate from anywhere else. Science will always be a major part of what we do here, but it's never prevalent when you eat or drink it – you will never see how we did it. Nobody goes, 'Oh, this is distilled at -4 in the evaporator.' It's done to enhance the flavours and give new textures. But it's not something that we need to balance, it will always be a main characteristic of what we do.

During your time at Tippling Club, what was the signature drink?

Joe: The Sonic Negroni from our first Sensorium menu is perhaps unofficially our signature drink. We use a machine called a Sonicprep to 'age' it. The machine uses 20,000 ultrasonic sound waves a second to create the same characteristics you might get with barrel ageing. We put it in there for five minutes and it tastes like a Negroni that's been aged for one year, without the flavour of the wood and inconsistencies. We then serve it with our Negroni wedge.

Where do you source your ingredients from in Singapore?

Ryan: We do have our own little garden here in Singapore that we use in the kitchen, but unfortunately the local climate doesn't allow us to grow what we'd like to. We are able to grow some really interesting wild herb varieties that are really cool to use in the kitchen, but for the bar, we select our ingredients from all around the world. We're very fortunate that here in Singapore, we can get a delivery in from Japan every 12 hours. This is where we tend to select a lot of our fruits, citrus and
herbs from.

How would you describe the bar scene in Singapore?

Joe: In my opinion, this is the most exciting bar scene in the world right now. It's a small city with talent coming from all over the world to work in. It is competitive in a way, but it's also a really friendly industry here.

Ryan: The bar scene in Singapore has exploded in the last six years. Looking at where Singapore is in Asia's 50 Best Bars, it's killing it as a city and we're a leader.
How do Tippling Club's food and drinks resonate with Singaporeans?

Ryan: It was quite tricky at the start in the sense that people found it weird and weren't used to the food, even though I had come from restaurants that were cooking these foods every day. So, we really did struggle at the start. But, we chose not to change our concept. We didn't want to bow down to people's needs or wants; we did exactly what we wanted to do, and still do to this day. Now we're a ten-year-old business in Singapore that's almost fully booked every day.