Auchentoshan® & Ale
Whisky and ale have long been firm friends. The 'hauf an' a hauf' (a whisky & ale chaser) is an old Scottish favourite. Our sweet aroma of citrus zest and bold nuttiness pairs perfectly with the crispness of chilled beer. This combo of flavours provides you with an unexpectedly refreshing drink. Try it with your favourite beer. Sun's out somewhere.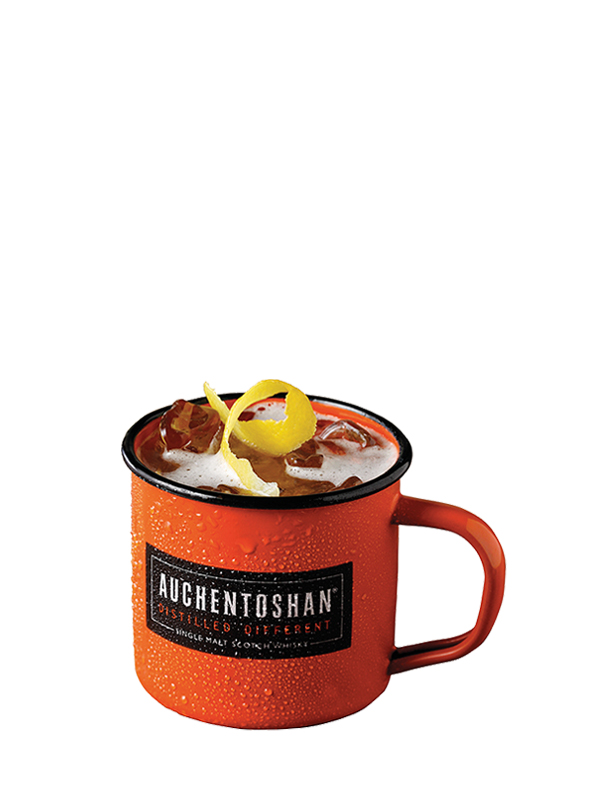 Glassware
Enamel Tin Mug / Rocks Glass
Method
Combine Auchentoshan® American Oak, lemon juice & sugar syrup in a shaker filled with ice. Shake vigorously and strain into vessel with ice. Top with a Pale Ale beer of your choice and garnish with a lemon rind.