Founded in 1899, Shinjiro Torii built the House of Suntory with a singular vision: to craft quintessentially Japanese spirits that would suit the delicate palate of his people. In this deep dive article, we find the secrets behind the success of the Suntory vision.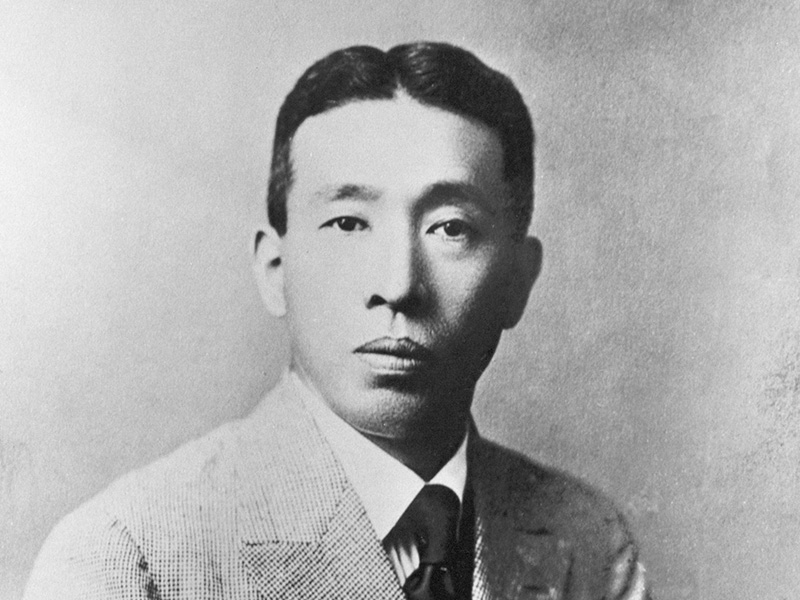 The man behind the name: Shinjiro Torii
"I want to create original Japanese Spirits the whole world can enjoy, uniquely made from Japan's nature and her people." Shinjiro Torii
Japan was importing wines and whiskies from distant countries across the sea, but Shinjiro Torii dreamed of making them himself some day. His lifelong dream was to make products as good as the best wines and whiskies he knew, and to surpass them. His dream became a reality in 1899.
Everything Shinjiro set out to do was new to Japan. He introduced wine to ordinary Japanese people who had never tasted it; he taught people who had never heard of whisky how to drink it.

He took the spirit of craftsmanship and made it a way of life. His untiring efforts caused great change in a country he loved. Shinjiro had the dreams and pride of a true craftsman, and dedicated his life to creating good products, working untiringly and sparing no effort to improve their quality.
"You can advertise as much as you like, but it's no good if you don't have a good product.
You can't be confident in advertising it, and if your customers start to say you're all talk, it's over.
You have to start by making a really good product."
Torii Shinjiro Den (- "One Generation of Excellent Whisky: Shinjiro Torii's Story")
Shinjiro was a demanding employer, insisting that his workers strive constantly to improve their skills and capabilities, but many anecdotes record how his kind and fatherly attitude could sometimes bring tears of joy to their eyes. To make sure that he did not let his achievements go to his head, and that he never lost sight of his original ideals, Shinjiro encouraged his employees to call him Taisho (boss) rather than Shacho (president). In Japanese culture, this sign of good-faith and love meant the world to his employees.

Founded in 1899, the House of Suntory was built on one man's dream. Shinjiro Torii wanted to enrich the lives of his people.

Against the backdrop of the Japanese Meiji Era, a period of rapid modernization during which Japan opened its eyes to the West for inspiration, young Shinjiro grew into an entrepreneur, maker and doer.

The sophistication of Western wines and spirits—their cultural depth and wealth, rituals and savoir faire—inspired Shinjiro. He set out to introduce that culture to the Japanese people through the sale of Western wines. Yet, as Shinjiro worked tirelessly to educate and develop the people's appreciation for Western wines, he learned that this was a difficult challenge.
Shinjiro met this challenge by creating something unique. Instead of relying on already existent wines, he learned to blend wines in order to develop a flavor profile adapted to the subtle Japanese palate. Obsessively mixing and layering tastes and aromas, he cultivated his skills as a craftsman of liquor.
The result: the Akadama Port Wine*—a fortified wine made with Spanish wine. The launch of Akadama Port Wine with its iconic "advertising" in 1907 marked Shinjiro Torii's first success—and made him crave more.
He wanted not only to blend imported liqueurs, but develop quintessentially Japanese spirits for his people. Shinjiro dreamed of crafting an authentic Japanese whisky, which would become a turning point for the House of Suntory.

To make that dream a reality, he started the construction of Japan's first malt whisky distillery in Yamazaki, in the outskirts of Kyoto, in 1923. Inspired by the riches of Japanese Nature, he chose the region for its reputed soft water, unique climate and distinct seasons—all of which would contribute to the distinctive Japanese character of Suntory whiskies.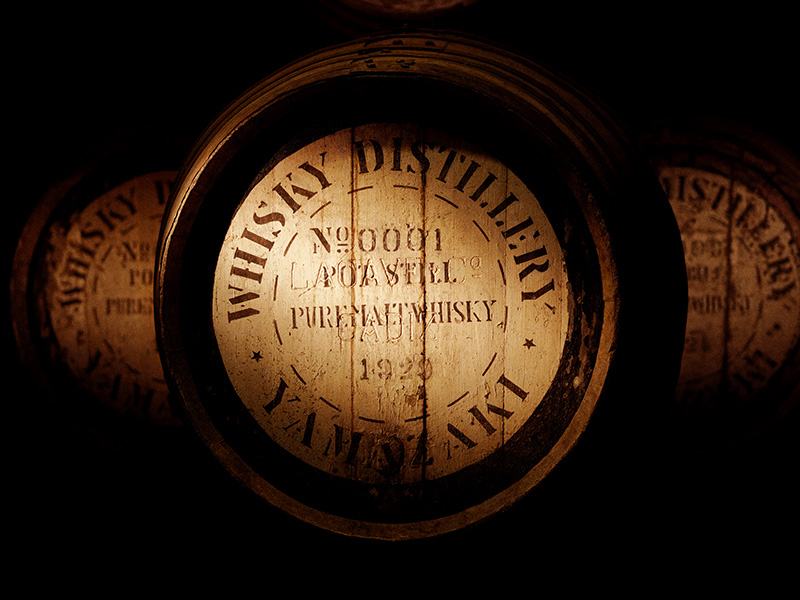 Nature is our inspiration
Craftmanship is our heritage
Suntory has been carrying on Shinjiro's philosophy of creating true Japanese spirits that reflects the Japanese Nature and Japanese Craftsmanship.

• Nature refers to the water and the climate of the distillery locations. Shinjiro Torii chose Yamazaki, on the outskirts of Kyoto because of the purity of its water. This is the reason why, 500 years ago, the master of tea ceremony, Sen No Rikyu built a small tea house, here in Yamazaki. And the same motivation for high quality water pushed Keizo Saji to select Hakushu.

• Japan has four very distinct seasons. We believe this unique seasonality creates the distinctive flavour of Suntory whisky. The 4 seasons are also important to harvest the botanicals of Roku Gin.

• Japanese craftsmen are very detailed in the work, paying great attention and care to all aspects of their creations. This is true in the arts like pottery, cuisine, tea ceremony, and also in modern industries like car manufacturing and watch making. Spirit making is also a craft, and this Japanese spirit of craftsmanship is reflected in our spirit making process.
At the heart of everything Suntory does, is inspired by Shinjiro's commitment to excellence, and this is carried through today. Suntory's philosophy is to:
Renew the world like water
As a company that delivers the blessings of water and nature to our customers,
we will protect and pass on the natural environment to the next generation.
Satisfy people like water
Just as water quenches the thirst of all living things, so will we enrich lives by
delivering products, services and social activities of value to customers and society.
Move freely like water
We will continue to be a company where all employees take up the challenge to
create new value, moving freely and changing and adapting like water.

1899 Shinjiro Torii starts the Torii Shoten Store in Osaka
1907 Akadama Port Wine, a sweet grape wine, released
1919 Osaka plant establishment
1923 Construction of the Yamazaki Distillery, Japan's first malt whisky distillery
1929 Suntory Whisky White Label (Shirofuda), Japan's first genuine whisky
1936 The first Gin, Hermes Gin, launched
1937 Suntory Whisky Kakubin (Square Bottle) launched
1956 The first Vodka, Hermes Vodka, launched
1963 Company name changed to Suntory Limited
1973 Hakushu Distillery established
1984-2016 Suntory Whisky brands launched (Yamazaki, Hibiki, Hakushu, Chita)
2016 Suntory Whisky Toki launch
2017 Suntory Roku Gin launch
2019 Suntory Haku Vodka launch