Glen Garioch 12 Years Old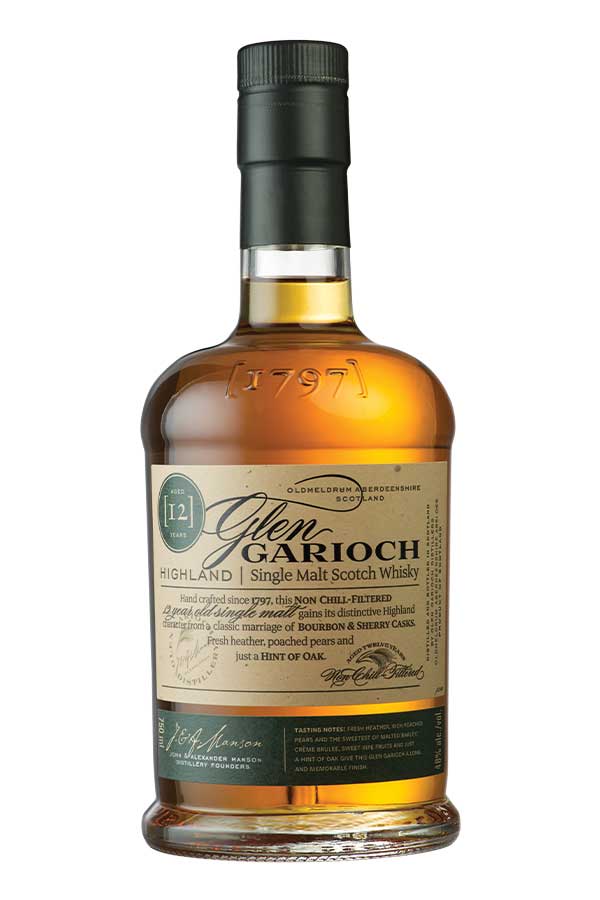 The perfect accompaniment to Parmigiano-Reggiano, our 12 Years Old binds the dryness of the cheese, which in return provides a platform for the malt's sweet fruitiness and enhances its clean barley notes.
Color: Sharp honey
Aroma
Heathery floral notes are balanced with the richness of poached pears and the sweetness of malted barley.
Taste
Crème brûlée and sweet ripe banana at first, then comes a light oakiness with pear fruitiness.
Finish
Long smooth, creamy and fragrant finish.
---