Define Your Signature - Interactive workshop
In mid-October, THE BLEND community held its first-ever virtual and interactive workshop, featuring two bona fide bar stars: Moe Aljaff from Barcelona's Two Schmucks and Johannes Möhring from Ménage Bar in Munich. These two brilliant bartenders explored with us how to define your signature style from your very own bar concept and how to feed that into your drink creation.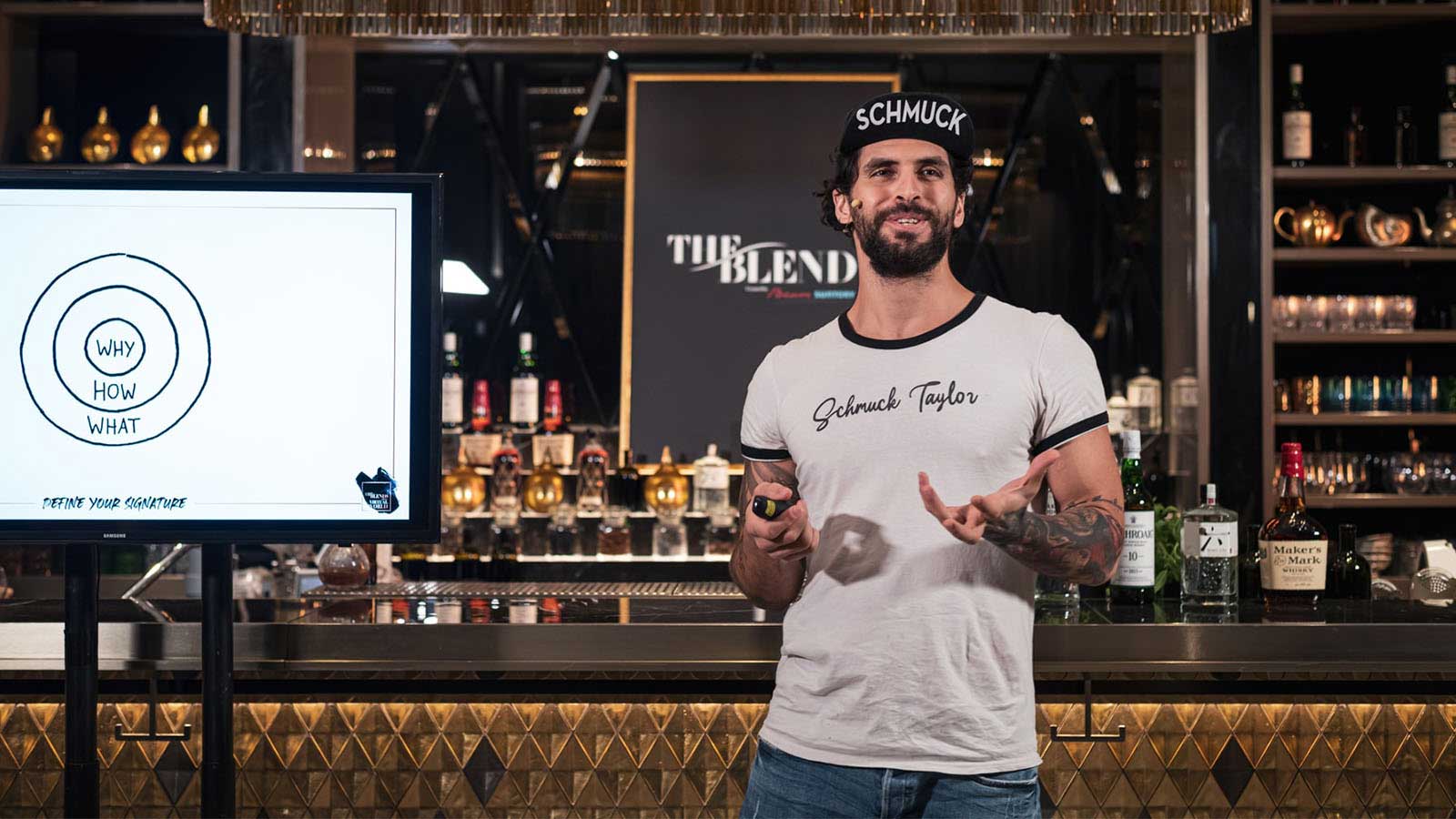 Moe Aljaff's workshop, From Bar to Brand, tells the story of his own bar. In 2017, after a tiny pop-up trial run without a fixed location, he and his partner opened Two Schmucks in Barcelona. Fast-forward to 2020 Two Schmucks has blossomed into an internationally renowned "five-star dive bar" serving truly excellent drinks. Yet this success story was not down to chance or luck, but a rock-solid strategy. Watch the video for the full lowdown.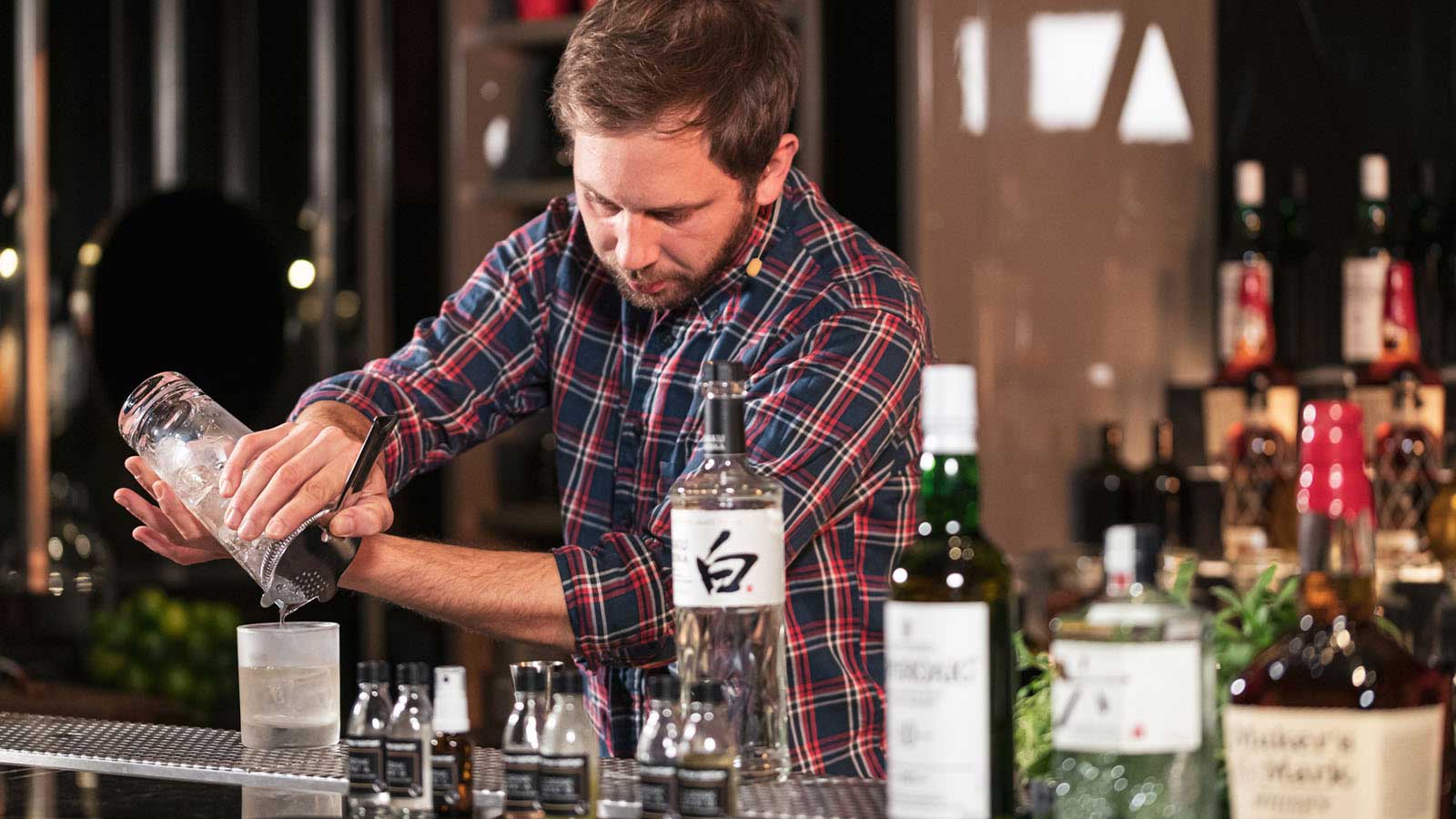 In this live-mixing session, "Your Signature in a Drink", Johannes Möhring shows how to make a drink truly unique and add the bartender's individual signature style. And Johannes is the perfect man for the job: his drinks are legendary – and his Ménage Bar in Munich has rightfully won plenty of prestigious nominations and awards. Discover his unique techniques and ingredients through three different drinks.