Four thoughtful cocktail and food pairings from an IDEA Lab-inspired menu launch
What do you do when you win a $5,000 grant from the IDEA Lab? If you're Samuel Hannan at Mayfair Lounge in Sydney, you put on a new cocktail menu launch party.
In March, Hannan and his team at Mayfair Lounge put on a cocktail dinner, showcasing four new drinks from the menu. Each drink was paired with some thoughtful and considered eats from the kitchen team.
"I've tried to take my own approach to both crowd favourites and also shine a light on some under-appreciated classics," Hannan says of his approach to the new list.
Hannan was one of three winners of grants, ranging up to $5,000, in the most recent disbursement from the IDEA Lab. Hannan was part of the first instalment of The Scholarship from The Blend, a program aimed at helping both hospitality up and comers and veterans alike to deepen their knowledge, broaden their skills, and further their hospitality careers.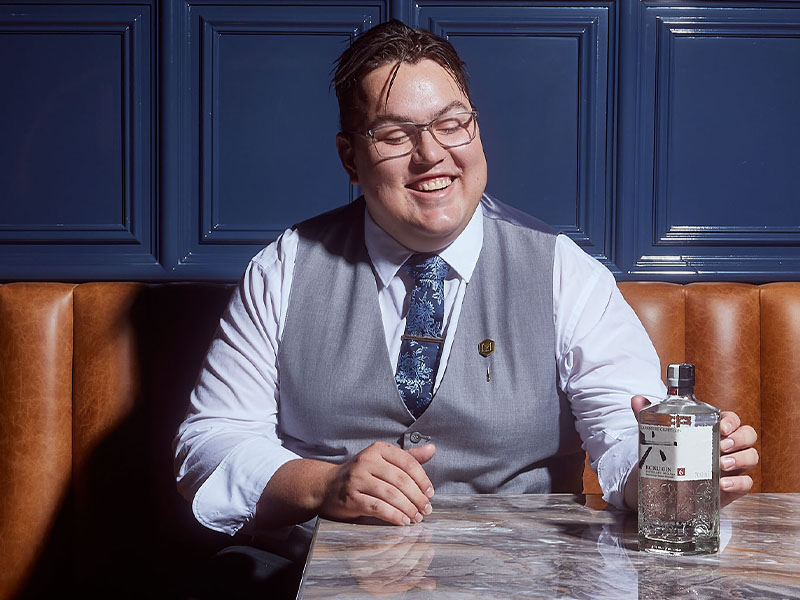 The evening began with a fresh take on the Whisky Highball, with Suntory TOKI Whisky and a house-made citrus cordial topped with soda being paired with a crowd-pleasing tomato tarte tatin and succulent Hokkaido-style karage chicken.
An entree of Hiramasa kingfish ceviche with mango, coriander, habanero and samphire was paired with Hannan's twist on the trusty Whiskey Smash: Maker's Mark, raspberry and ginger shrub, and lemon juice are shaken with egg whites and served up.
Things took a punchier and more robust turn with the arrival of mains. The Mayfair Manhattan is Hannan's take on the classic, featuring a healthy measure of Jim Beam Black, with bittersweet and herbal Averna amaro taking the place traditionally held by sweet vermouth in the recipe; a splash of maraschino and bitters dries out the palate and rounds out the drink. This spirit-forward cocktail was paired with the rich and generous main course of slow-cooked Riverina beef short rib, caramelised sweet potato, and a Maker's Mark-infused barbecue sauce.
With conversation and excitement spilling over from one table to another, the dessert pairing arrived: a Tahitian vanilla bean creme brûlée, accompanied with fresh berries and flowers was paired with a citrusy riff on the classic Milk Punch, Hannan's Lemon Meringue Pie — ROKU Gin, lemon, orange and sugar — making for a light, sweet grace note at the end of an extraordinary night.
You can learn more about The Scholarship and the IDEA Lab by signing up to The Blend's newsletter at theblend.world, and by following the recipes on Instagram at @theblend_au.