Samuel Hannan used the IDEA LAB competition and The Scholarship to turbocharge his hospitality career
"As soon as the IDEA LAB grants were announced as part of The Scholarship last year I knew right away what I wanted to do," says Samuel Hannan.
Hannan is the bar manager at Mayfair Lounge in Sydney, and at the age of 21 is keen to improve and deepen both his bartending knowledge and skills — The Scholarship from The Blend has been a key component of that.
"Working with bar teams and industry professionals not only from around the country, but around the world, really expanded my understanding of what was happening in the world of bars and bartending," says Hannan. "Not only that, but it has opened me up to an entire new world of industry professionals many of which have become good friends and colleagues from the experience.
"I really value the new ideas and concepts which I've been exposed to as well as the amazing industry connections which I have made along the way," he says.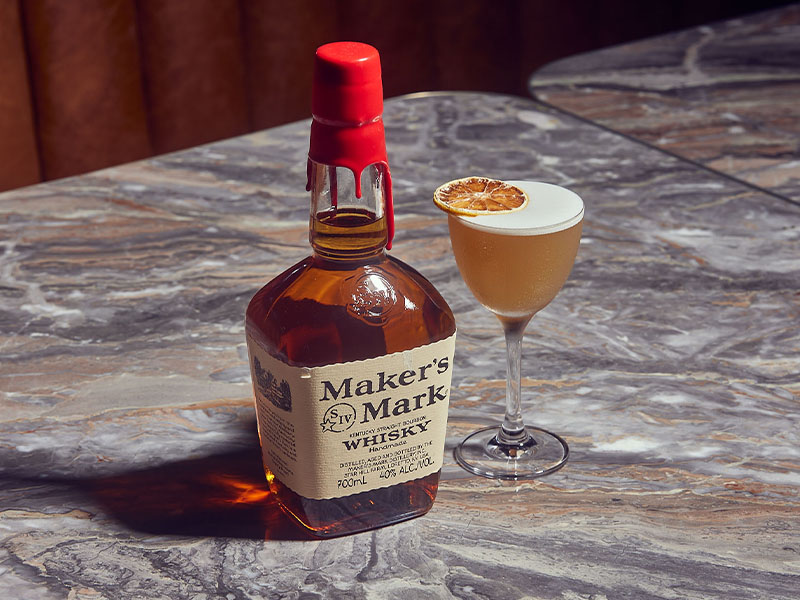 It's those new ideas, knowledge and concepts that Hannan is drawing upon as part of his winning submission to the IDEA LAB.
Open to the 170 recruits who took part in the 2021 The Scholarship program by The Blend, the IDEA Lab offered grants for up to $5,000 for innovative ideas and projects inspired by their The Scholarship's workshops.
"My idea was to invest in kitchen and back of house equipment which would allow me to be more creative and elevate my cocktail lists while keeping the front of house bar work simple to allow for higher guest interaction, rather than being stuck on the tins with a multitude of ingredients," says Hannan.
The IDEA LAB win helped Hannan to purchase a cryovac machine, sous-vide, dehydrators, and an induction hotplate. "It has allowed me to expand my repertoire both technically and creatively," Hannan says.
"Being able to fast-track infusions, better preserve batches, cook syrups and shrubs has allowed me to create a cocktail list which, front of house, sounds simplistic but through the work back of house I find myself creating drinks that demonstrate complexity and nuance."
And at a relatively young age, it's programs like The Scholarship that have helped Hannan to turbocharge his career in hospitality.
"I've been bartending almost since the day I turned 18 so three and a bit years now," says Hannan. "Which doesn't seem like a long time, but I've jumped in the deep end trying to take on knowledge wherever I can, allowing me to progress quickly."
Hannan grew up in the New South Wales countryside, picking up his first bartending gig pouring beers at the Packer family's private golf club in Ellerston in the Upper Hunter Valley.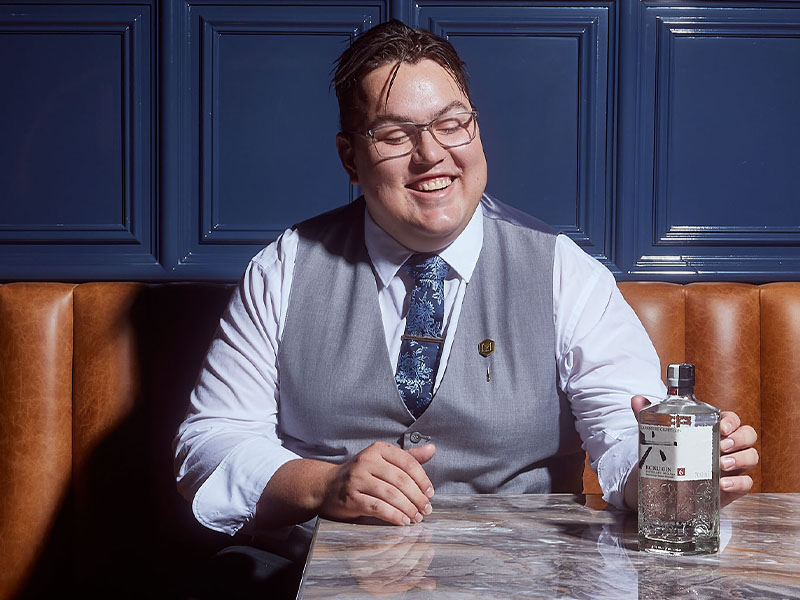 "I then made the move to Sydney for university and when looking for a job, the first place I went was bars. Here for a few years now, I've worked across live music venues, and casual and fine dining restaurants around Darling Harbour."
The Scholarship and IDEA LAB have helped Hannan to grow his skills along the way, to a point where he's now excited at the challenges that lay ahead running the bar at Mayfair Lounge, in the space where the Sydney branch of Eau de Vie once sat.
"Coming into a brand new venue as bar manager, Mayfair Lounge [was] only a few weeks old at this point — I really had a blank canvas on which to work," he says.
This month sees the launch of his new menu. Expect smart updates of classics, like the Whiskey Smash, in which Hannan employs Maker's Mark, a raspberry rosemary and ginger shrub, lemon, orange bitters, and whites and served up; as well as luxe takes on stalwarts, like their Mayfair Manhattan.
Applications are now closed and the team are reviewing the next intake of Scholars! The Scholarship's program for 2022 is an in-depth, immersive workshops fueled program enabling hospitality professionals to arm themselves with the latest knowhow from the industry's best experts from Australian and around the world.
Learn more at theblend.world.