Ten bartenders from Hobart embarked on a day by the coast to learn the Art of Foraging with expert Sarah Clare. The Ex-masterchef contestant runs her own restaurant called Ilha in Cygnet. bartenders were divided into teams and were tasked with creating a cocktail with their foraged ingredients for their chance to win a session in Melbourne with BYRDI owner Luke Whearty.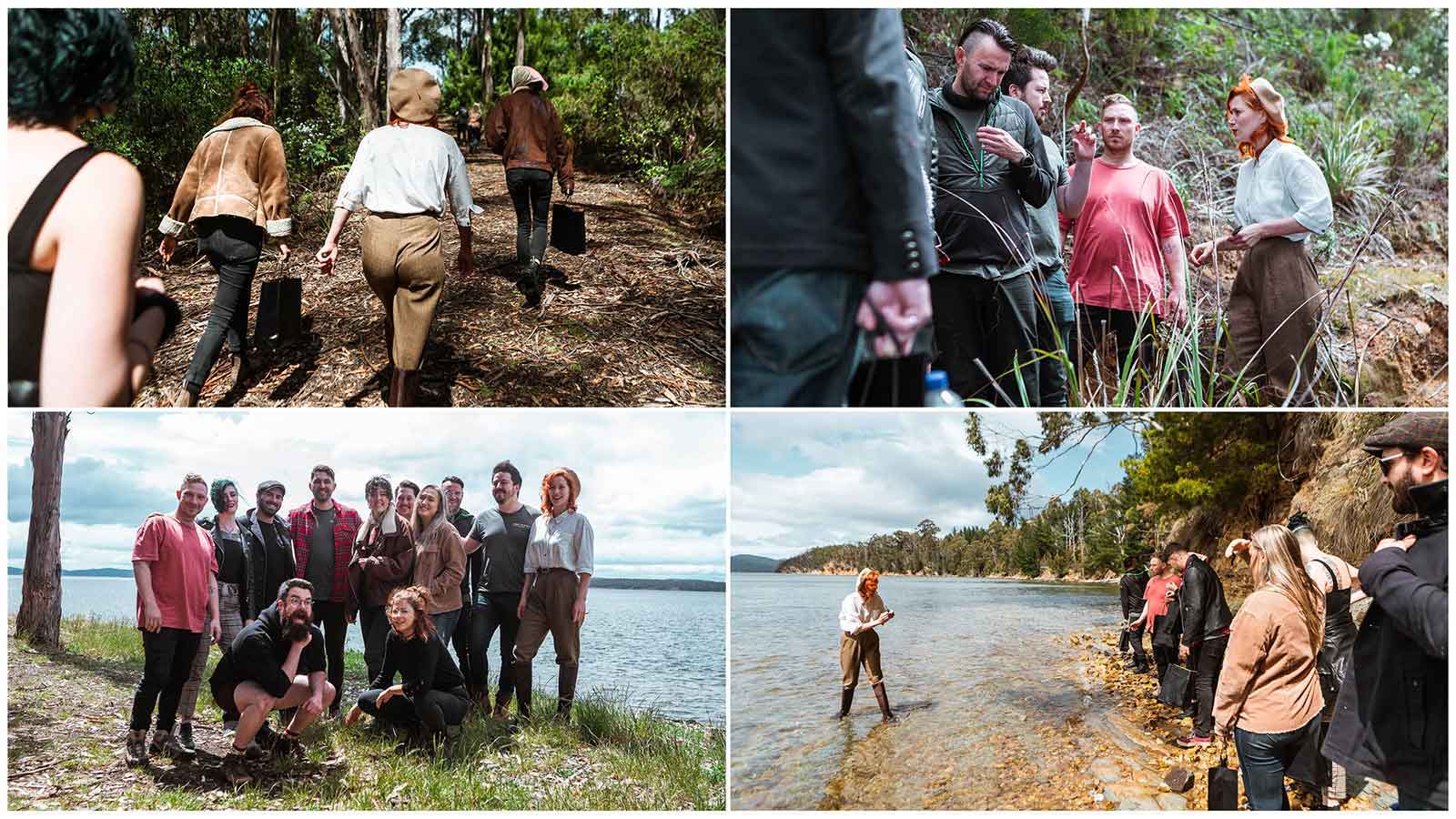 How to learn about foraging in the best place possible? Take a leaf out of Sarah Clare's book (no pun intended) and follow her to the best coastal and inland places to source the native flavours of both the sea and land. Sarah is a dab hand at anything culinary that springs forth from nature's cornucopia. She even shucks oysters straight from the sea for the freshest of experiences.

Tom Scott, The Exchange Ambassador then challenged the bartenders to break into teams, forage for ingredients that would inspire the creation of a new drink, to which they then presented to Sarah, Angela Mae Nichols, owner of Society and Tom.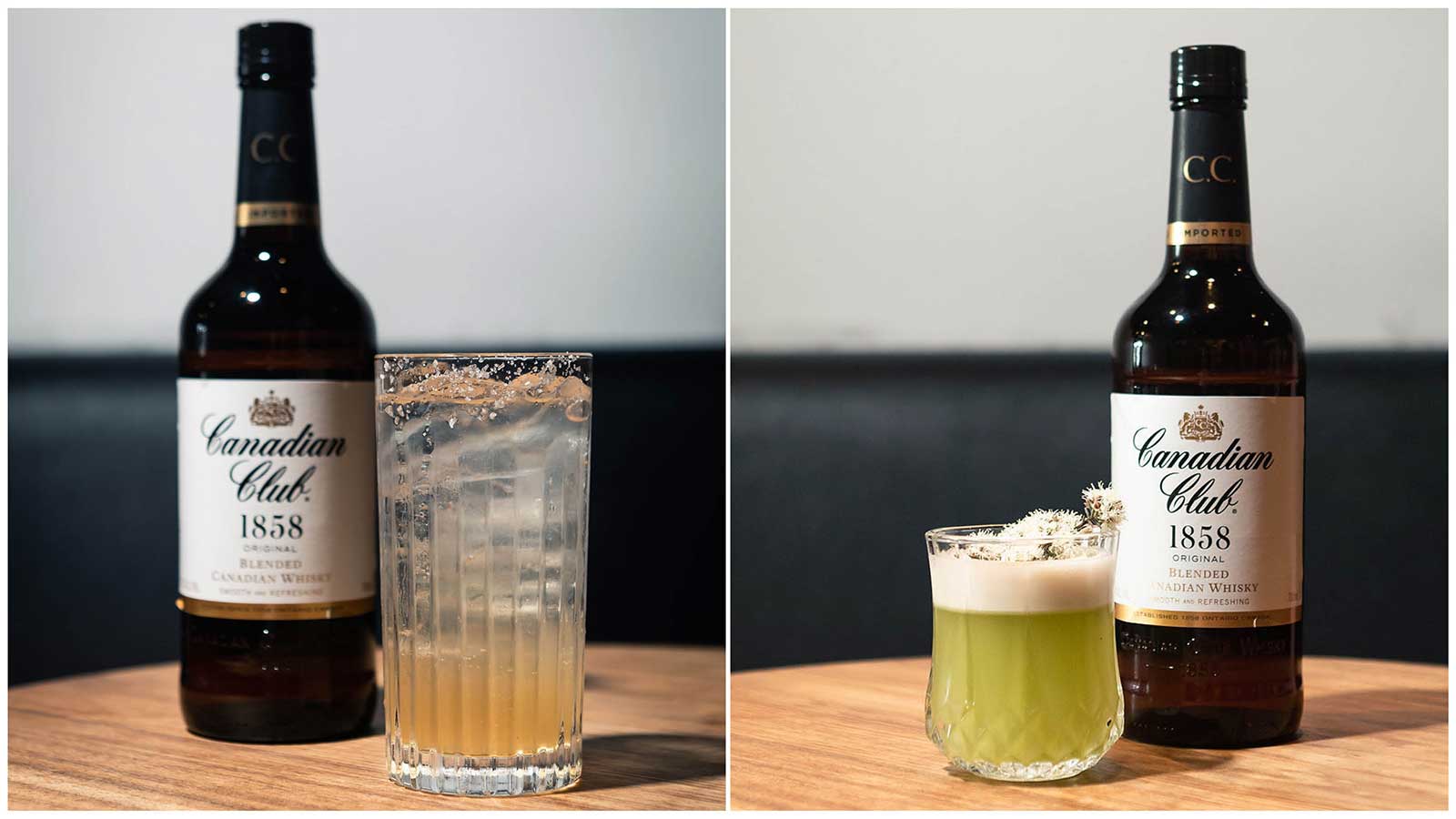 TEAM 1 (Left cocktail)
by Erin Steenbeergen – The Whaler and Isabella Byrne – The Glasshouse
GONE WALKING
Glassware: Highball
Garnish: Salt rim

Ingredients:
30ml Canadian Club 1858
15ml Pickled sea asparagus brine
7ml Honey
Pinch of native Tasmanian cherries
Soda

Method: Muddle berries, add ingredients, shake, double strain. Top with soda.


TEAM 2 (Right cocktail)
by Rohan Massie - Rude Boy and Christian Barnes - Dirty Pennies

PENINSULA FIZZ

Glassware: Crystal rocks
Garnish: Kunzea flower

Ingredients:
45ml Canadian Club 1858
15ml Jim Beam Black Label
30ml Fresh lemon juice
30ml Kunzea honey
Egg white
Top Pine seagrass soda

Method: Rinse glass with Laphroaig 10 YO. Rinse mixing glass with absinthe. Combine all ingredients, shake over ice. Add soda.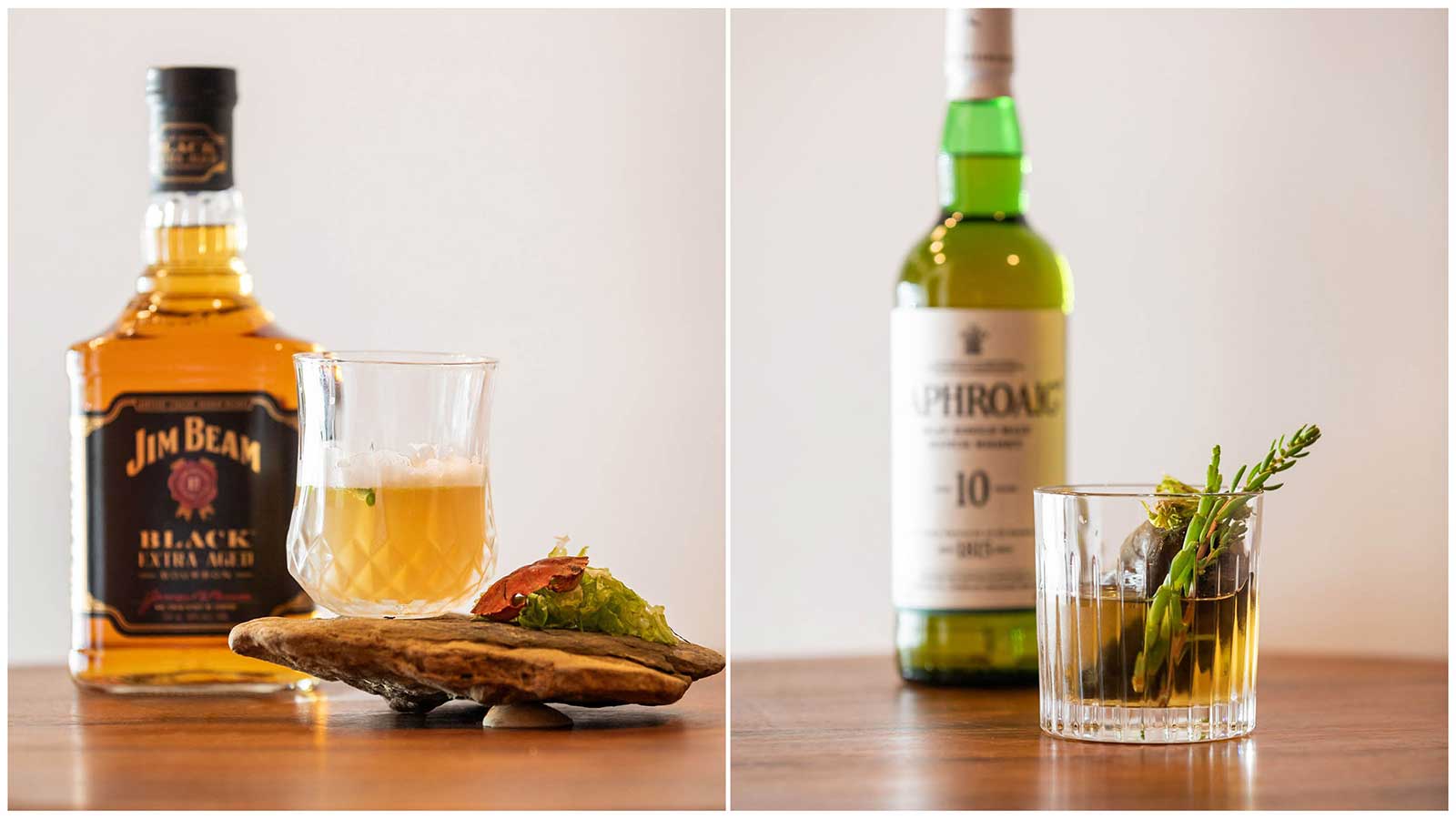 TEAM 3 (Left cocktail)
by Etien Celzner - Rude Boy and Edward Karr - Frogmore Creek

OCEAN SPRAY

Glassware: Rocks

Ingredients:
45ml Jim Beam Black Label
10ml Laphroaig 10 YO
Sea lettuce
Sea foam (pinch sea lettuce, 7.5ml, picked sea asparagus brine, egg white, saline solution)

Method: Stir down, top with foam.


TEAM 4 (Right cocktail)
by Alex Vincent Chaplin – Dirty Pennies and Madeleine Irwin - Society

BRINE AND THE BEES

Glassware: Rocks
Garnish: Pine oil, and sea herbs, dried sea lettuce. Rock

Ingredients:
30ml Laphroaig 10 YO
10ml Laphroaig PX
20ml Lillet Blanc
2 x Bsp. Kunzea, honey, salt water syrup

Method: Stir down, strain.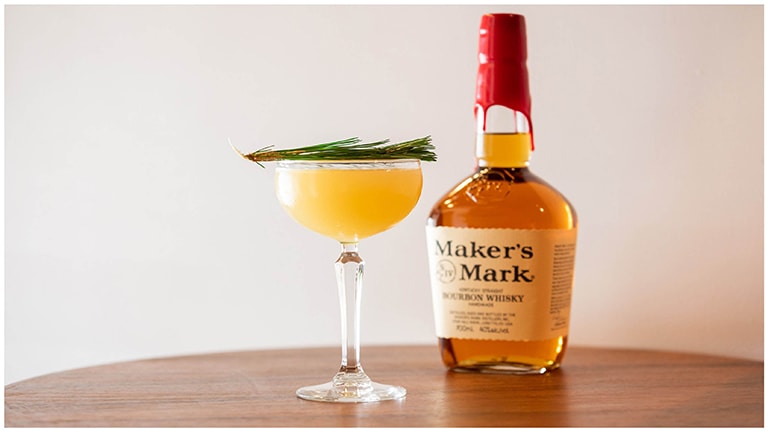 TEAM 5 (WINNING TEAM)
by Campbell Nicol – Rude Boy and Chloe Oppitz - Void Bar

FERNO 'N' CONE

Glassware: Coupette
Garnish: Baby pine sprig

Ingredients:
60ml Maker's Mark
30ml Honey roasted pine cone sugar syrup
30ml Butter sautéed fern tip infused Fino sherry
10ml Fresh lemon juice

Method: Stir down.