The Scholarship is levelling up in lockdown
How The Blend's latest program is equipping the next generation of hospitality leaders
"The Scholars themselves are a likeminded group drawn from all levels of hospitality: those new to the game, those moving up through the ranks, and those in the new guard of hospitality gamechangers."
The best part of this program is its ability to introduce you to peers you may have never met before, but share similar passions to you," says Jeremy Cole, a Scholar from the Royal Hotel in Perth.
Cole is one of 170 hospitality professionals around Australia in the first intake of The Scholarship from The Blend by Beam-Suntory.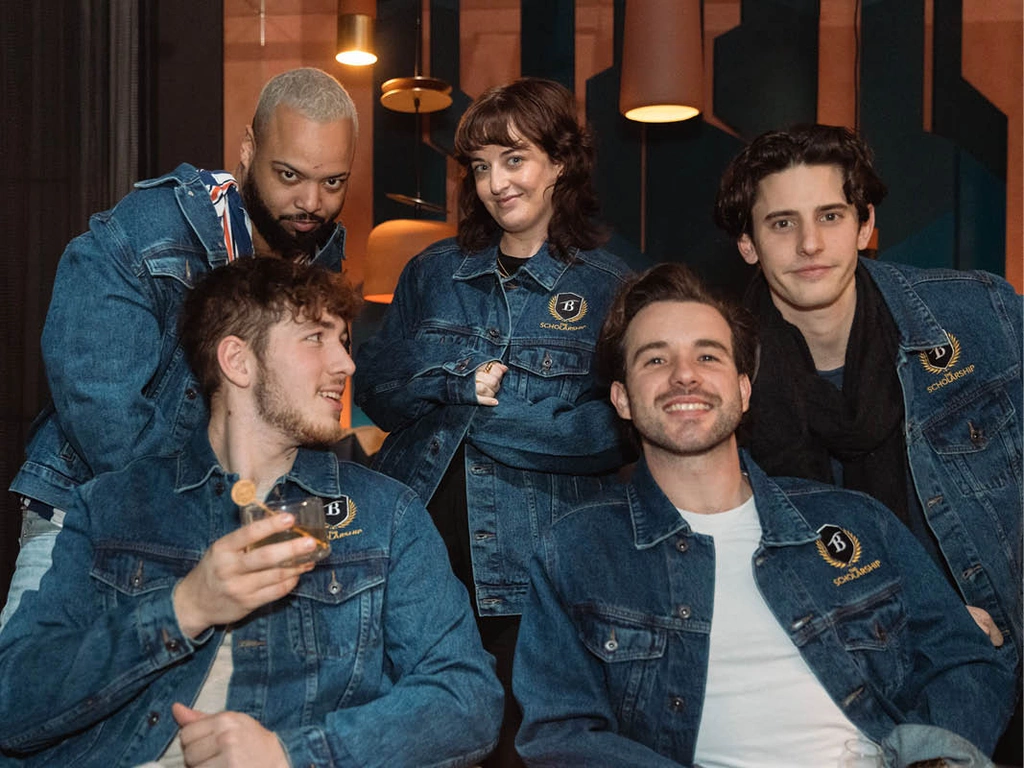 The Scholars themselves are a likeminded group drawn from all levels of hospitality: those new to the game, who are deepening their knowledge of the fundamentals; those moving up through the ranks, and acquiring new ideas; and those in the new guard of hospitality gamechangers planning their next steps.
That's exactly what The Scholarship has been designed to do: help you to level up. And that emphasis couldn't have come at a more crucial time, with much of the nation in lockdown. With hospitality venues closed and staff stood down, The Scholarship has been both a welcome distraction and a means to help Scholars to return to work better than ever. "The Scholarship has certainly been amazing, helping mentally to look forward to something to do, as right now it feels really hard to have a purpose," says Charlotte Belvisotti from Mjolner (and other bars) in Melbourne.
"It gives me excitement and joy to be able to interact with people. With the current lockdown, so many events have been cancelled due to the restrictions, it is really hard to accept that for a consecutive year it is happening again. But The scholarship by The Blend has definitely proven that not even Covid is going to stop them!"
Although the original plan was to hold mentorship sessions in person, Covid and the delta strain returned to rain on that parade. The Blend team quickly retooled and expanded upon the program, moving the workshops to online video conferencing.
Throughout July and August, The Scholarship pulled together the best in their fields to share their experience with the Scholars.
The award-winning and internationally acclaimed Luke Whearty, bartender and owner of high-flying Melbourne bar BYRDI, teamed up with Saeko Ilda for their workshop on Finessing Fermentation. They gave the Scholars a practical demonstration of how best to get started and experiment with koji fermentation, before Whearty showed them how the technique can be applied to drinks.
The Scholars upped their social media game in Sharz Shabani Pour's session, Elevate Your Brand. She took them through some social media hacks and explained digital marketing so that the Scholars can better present their own unique brand to the world — and as a result, to further enrich and grow their careers.
Giacomo Franceschi, Charlie Parker's bar manager and one of the country's most knowledgeable bartenders on the topic of sustainability, dove deep into the world of honey bees. He gave Scholars real world insights into what sustainability really means, how they've implemented a bee hive on the rooftop garden at Charlie Parker's, and why bees matter both behind and beyond the bar.
Boothby founder and editor Sam Bygrave shared his expertise and advice on drinks writing, pulled together from nearly a decade of experience writing about bars, bartenders, bar operators and cocktails. He encouraged the Scholars to get out there and share their stories with the drinks world.
The Scholarship also provided access to international talent in the form of the innovative Andrew Loudon and chef Ryan Clift from Singapore's Tippling Club. They shared their thoughtful and detailed approach to creativity in their workshop, A Holistic Approach to Fine Dining.
"If I could take just one singular lesson away from this scholarship so far? It would have to be the lessons from the Tippling Club on their theory of making new drink and food recipes," says Melbourne's Mel Hack from Beneath Driver Lane. "That was one of those 'light bulb' moments you get where you're just left stunned and in disbelief that someone has that much creative space to even come up with [it] in the first place!"
The Scholarship's big aim has been to bring people in hospitality together and help equip the next generation of industry leaders for what lies ahead.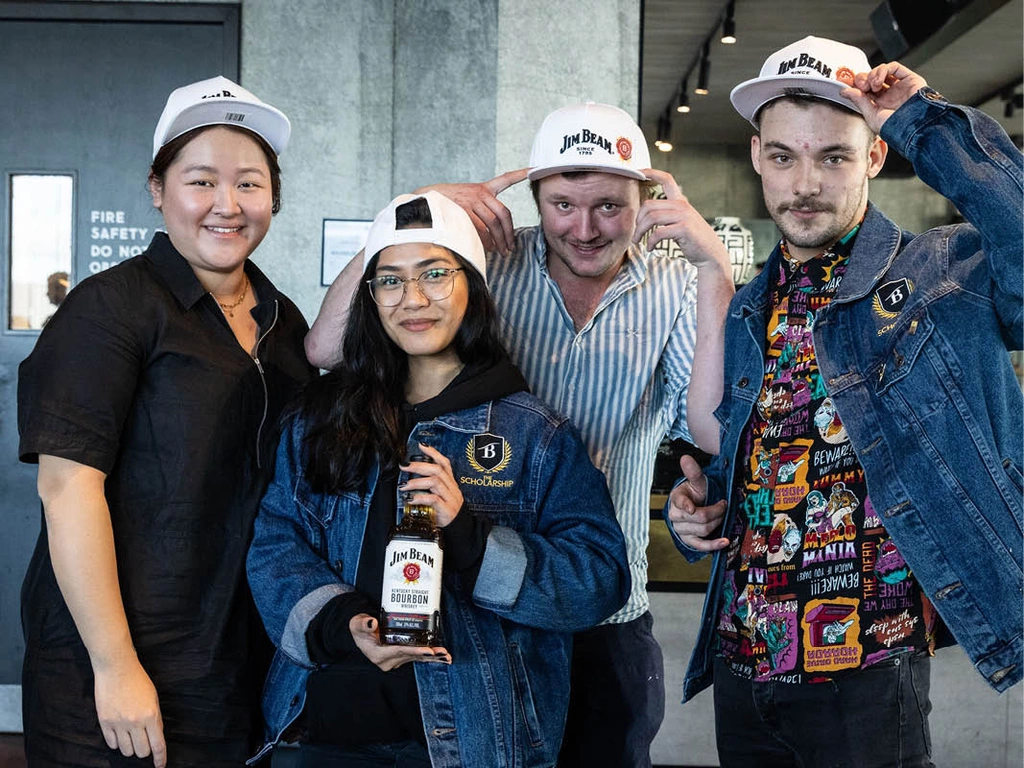 Before the latest lockdowns came into view, The Blend team held what was supposed to be the first of many in-person events in Perth over two days. There, the Scholars each received their own Maker's Mark jackets, which they were encouraged to make their own; they listened to Dr Cam McDonald whose session, How To Crush Hospo Life, explored physical health, wellness, and how to prepare your body for the pressures and tolls of the hospitality industry; and they made new friends, forging new bonds, with the help of a little competition working with Jim Beam®, ROKU Gin, HAKU Vodka®, Maker's Mark® and Laphroaig®.
As Jeremy Cole, who attended the Perth event, says: "You're surrounded by people who just get your schedule, your life and your availability and want to share good times and better information with you."
The Scholarship will be opening for further recruitment over the next few months. If you're interested please contact The Blend team @The_blendAU.