The Perfect Blend 2019 Regional Final (SA & NT)
On Tuesday 10th March, the second Regional Final for The Perfect Blend Cocktail competition 2020 was held in Adelaide. Bartenders met at Electra House before embarking on two days of adventures, challenges and education!
13 finalists (3 Apprentice Category and 10 Professional Category) were whisked away from the city to a day in The Barossa. As part of the day's agenda, they were treated to an intimate and informative hands-on session, learning from three extremely knowledgeable and witty Coopers at Seppeltsfield winery, then exploring flavour matching and food pairing, before returning to Adelaide CBD for a Jim Beam celebratory dinner at Apoteca.
This Regional Final saw another group of finalists competing for the very first time – although you wouldn't have known by the strength and confidence of each performance. The Perfect Blend also welcomed back a significant number of finalists all vying for another attempt at the title!
The competition day saw finalists take to the stage, in which each had their 7 minutes of fame to present their 'A toast to… ' cocktail in front of their fellow competitors and a judging panel consisting of Ollie Margan, Chad Hanson, Erica Richards and Kate Rowlands.
Before competition day, finalists were required to promote their signature creations within their respective venues for a total of two (2) weeks, to celebrate World Bartender Day. Points toward their final scores were awarded on their approach to this component of the competition. See the 100 finalists and their cocktails at www.worldbartenderday.com.

After the presentations had concluded, ORSO in Adelaide hosted the finalists for an intimate Maker's Mark dinner, and it was here they were able to relax and enjoy time together before the announcement. The judges deliberated, and scores were in, the SA/NT Regional finals winners were announced.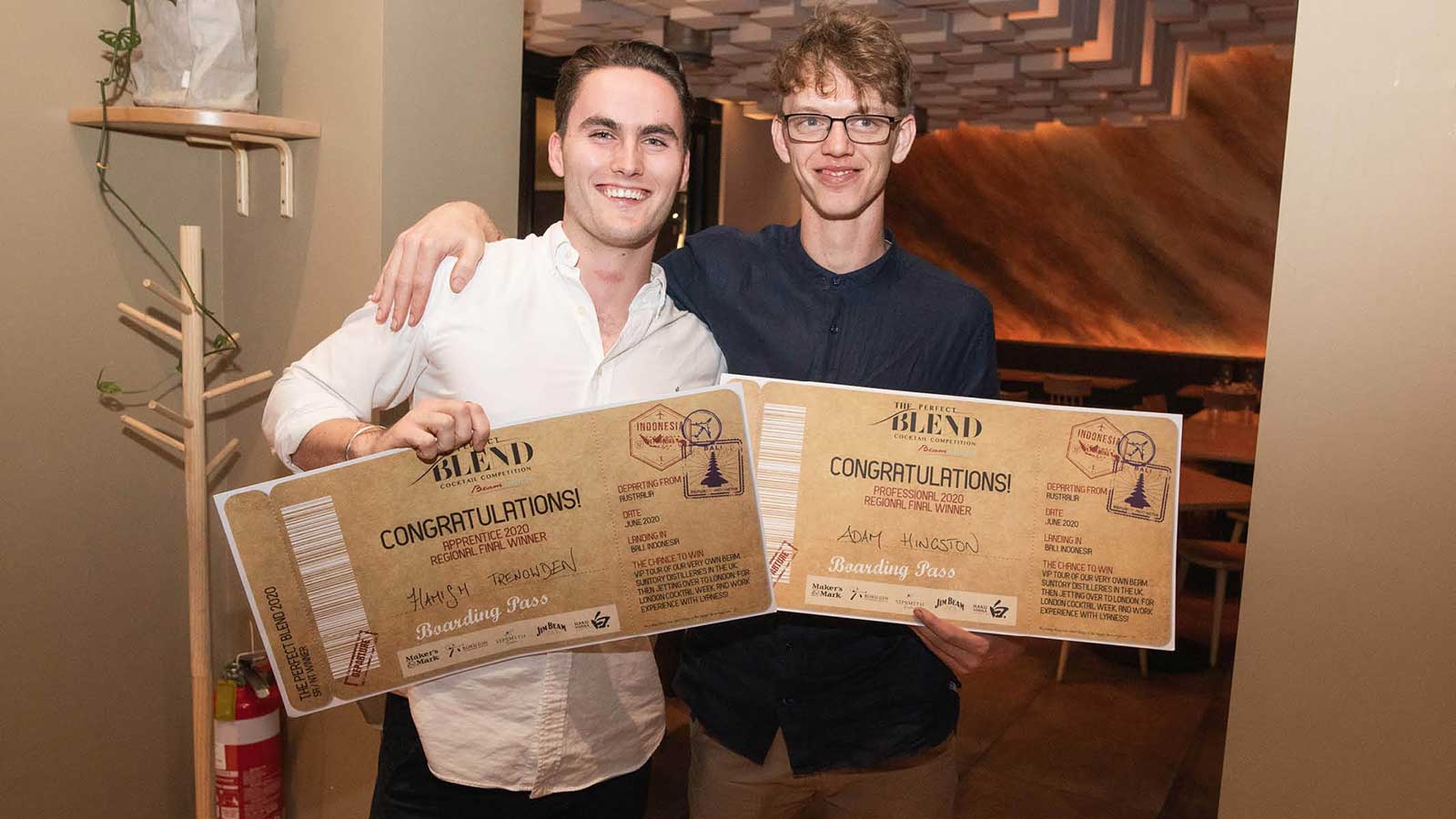 Apprentice Category winner was awarded to that of a first time ever competitor, Hamish Trenowden from Bar Torino. Back for a second time into the competition, (but a new category this year) was Adam Hingston, taking out Professional category from Maybe Mae.
Hamish and Adam will now proceed to the Grand Final held in Bali, with the 10 other state final winners yet to be announced.

APPRENTICE CATEGORY
Monique Nelson
Hollee McKinnon
Hamish Trenowden

PROFESSIONAL CATEGORY
Jin Maekawa
Alex Johnston
Joey Folkersma
Adam Hingston
Laura Aikin
Al Simmons
Nick Favaro
Mike Han
Michael Keogh
Kayla Grigoriou

Keep watching as the next four (4) states unfold!