The Perfect Blend 2019 Regional Final (WA)
This year, we made a few modifications to the Regional Final format, inserted some new brands into the portfolio and offered an extraordinary prize. There you have it, The Perfect Blend Cocktail Competition.

It's the perfect blend (pun intended) of recognising the bartending community. The program supports, celebrates and rewards each individual finalist by taking them on a journey and engaging them with the Beam Suntory portfolio.

This year's Regional Final hosts bartenders at each event for two (2) days. With the usual competition format of Blind tasting, Product Knowledge test and the Presentation, each bartender is also treated to brand immersive experiences, and experiences that will help develop skills and educate them on elements with our industry. It also gives them a chance to let their hair down a little, meet the other bartenders from their state, and a bit of down time away from the demands of work!

The Perfect Blend requested bartenders in September 2019 to submit a cocktail that was 'A toast to…', receiving just over 350 entries collectively nationwide and from New Zealand.

WA was the first to kick off of the six (6) Regional Finals and on the 2nd March, the bartenders departed the city to the Swan Valley for foraging with Dale Tilbrook at Mallingup Bush Foods experience, then to a Honey Farm learning about the production of honey and its various uses.

To close off the day, a dinner was hosted by Jim Beam, when the new finalists were presented their brand spanking new Jim Beam 225 Alumni jackets for 2020. Brendan Grey, The Exchange Ambassador, hosted a whiskey tasting before a delicious spread was put on to match the Bourbon cocktails at the Feral Brewery.

Competition day arrives, hosted at Halford Bar in the city. On the day, 16 finalists in a closed intimate setting had their seven (7) minutes of fame presenting their signature creation in front of a panel of four (4) judges.

Prior to competition day, finalists were instructed to promote their signature creations within their respective venues for a total of two (2) weeks, to celebrate World Bartender Day. Points toward their final scores were awarded on their approach to this component of this competition. See the 100 finalists and their cocktails at www.worldbartenderday.com.
Here are our 16 finalists who competed for WA – having eight (8) Apprentice Category, and eight (8) Professional Category.

WA APPRENTICE
Charlotte MacMaster
Olga Fischer
Jordan Harrison
Nicholas Francis
Paula Galvez
Savanna McDonald
Daniel McIntosh
Nathan Arias

WA PROFESSIONAL:
Tom Kearney
Tim Colston
Joshua Wedd
Max Giudice
Pippa Canavan
Murray Walsh
Joni Baker
Shirley Yeung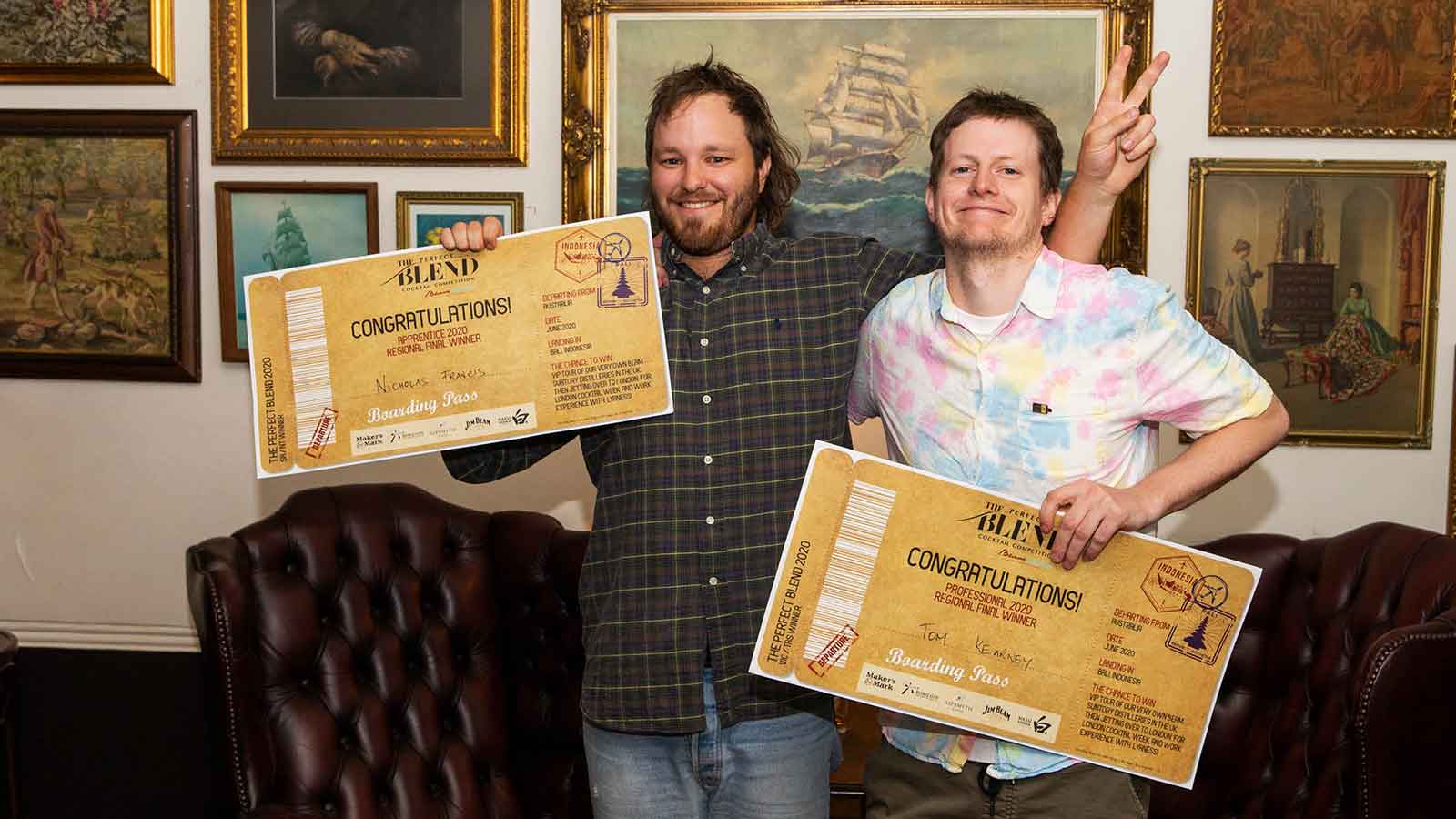 After the presentations had concluded – Churchills in Perth's CBD hosted the finalists for an intimate ROKU dinner, and it was here they were able to relax and enjoy time together before the big announcement. Moving across to Bar Lafayette, after the judges deliberated, and scores were in, the WA Regional finals winners were announced. Apprentice category winner to that of a first time ever competitor, Nicholas Francis (Apprentice category) from Mechanics' Institute. Back for a second time into the Grand Final, Tom Kearney takes out Professional category from Foxtrot Unicorn.

Nicholas and Tom will now proceed to the Grand Final held in Bali, with the 10 other state finalist winners yet to be announced.

Keep watching as the next five (5) states unfold!