What happens in Barcelona stays on The Blend!
The winner of this year's 50 Best Bars The Blend Scholarship has been announced, and as Drew Fleming gears up for his paid internships at Katana Kitten and The Connaught, we're taking a look back at the journey so far. The challenge - to develop an idea for a more #FUTUREPOSITIVE bar industry, garnered over 750 applications from around the world, from which three finalists were selected. Seraphine Afladey flew in from Ghana, Kyoka Mastunaga joined us from Panama, and Drew Fleming made the trip from the Isle of Man. Over three days, our Scholarship trio took part in an unforgettable Proof Positive journey that saw them give back to nature, bond with their peers and make lasting connections with the global bartending community - here's how they did it.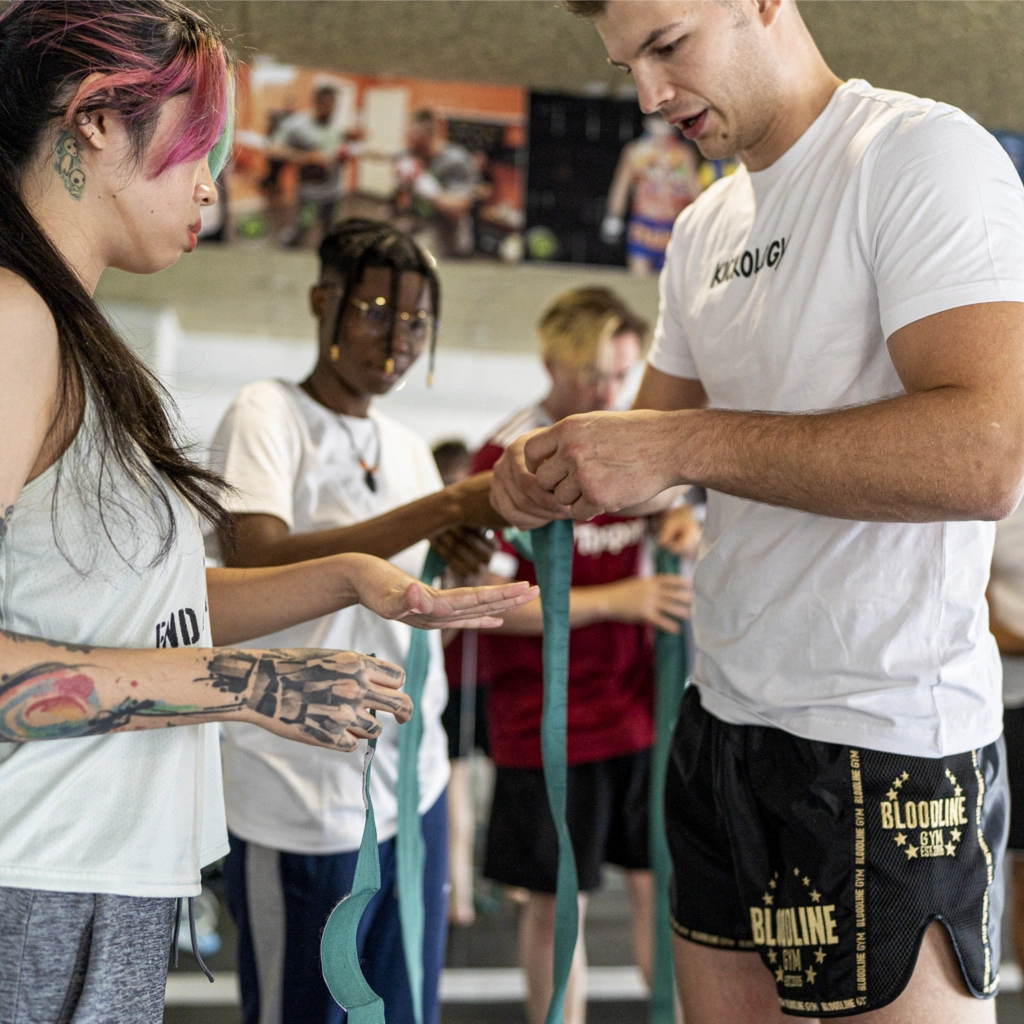 First up, Kickology. Our three finalists were treated to a personal training session with World Kickboxing Champion Arnold Oborotov at the beachside Kyshenko Gym. Originally from Lithuania, Arnold has been training, teaching and competing for over 15 years. He's had over 60 professional fights, has never been beaten in the UK and is a familiar face to many of East London's best bartenders, including Remy Savage and the team at A Bar With Shapes For A Name. The session set our crew up for the busy days ahead, allowing them to stretch their muscles, strengthen their joints and release their nervous energy with kicks, punches, press-ups and bonding burpees.

As Arnold explains, the benefits of Kickboxing are both physical and mental.

"Through the most difficult times in my personal life, I have found that regular training sessions were incredibly valuable. You have to focus on the present when you are training. You switch off from all your problems, meaning you leave feeling mentally rested.' Our finalists might not have felt rested after training, but they did feel invigorated, says Drew. 'I'm more awake after doing that; it's really good for a work-life balance, exercise is really important, it helps to get frustrations out."
Following their workout, the crew embarked on a beach clean, helping to recover five full bags of rubbish from the shoreline.

The Blend's Meimi Sanchez explains, 'The pieces of litter you pick up mean less rubbish that inevitably ends up in our oceans. The tides pull all the litter out to sea, where it chokes, poisons and kills marine life.'

Over 8 million tonnes of plastic enter the oceans every year, with over 100,000 animals killed by entanglement as a result. 80% of pollution in our oceans comes from land-based sources, so what we leave on our beaches directly affects the biodiversity and ecosystems of the sea. As we learnt, beach cleans are a quick, easy and effective way to work towards a more Nature Positive environment - small changes can have a big impact.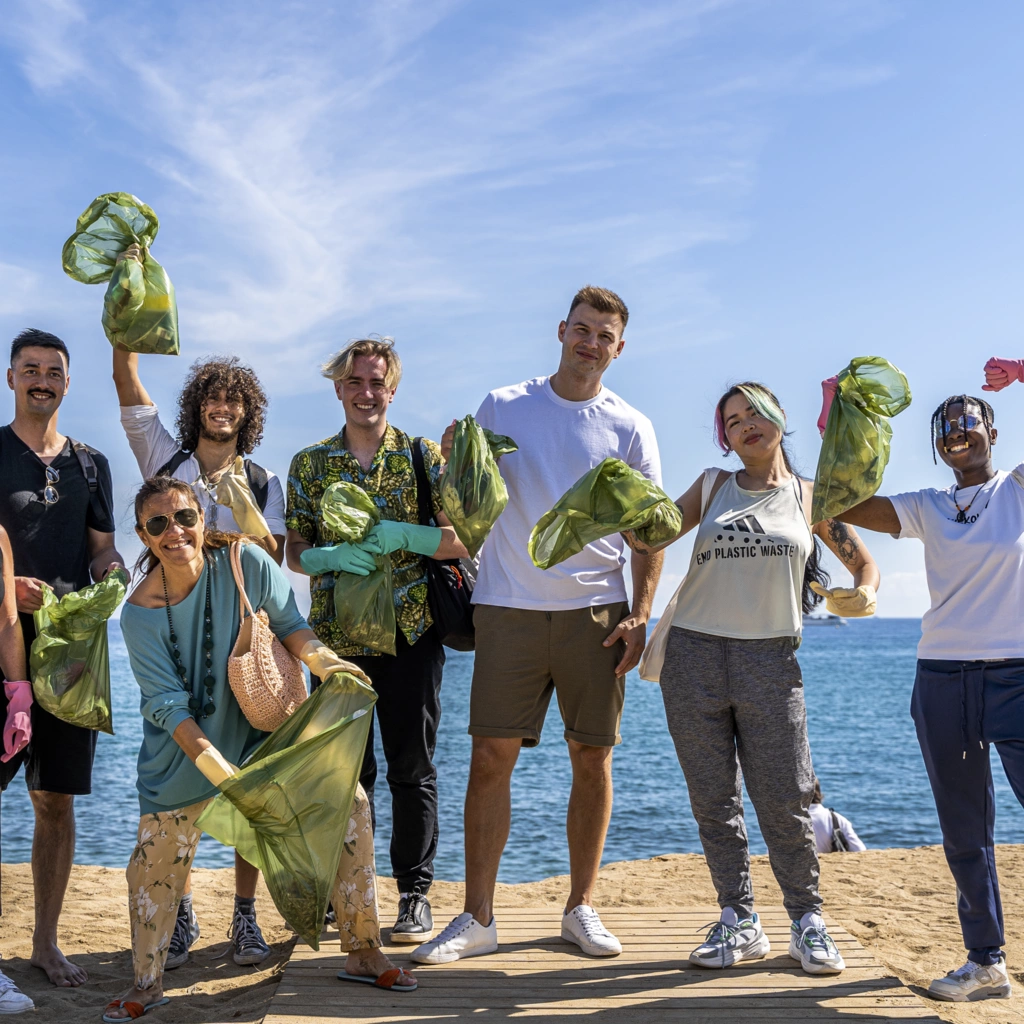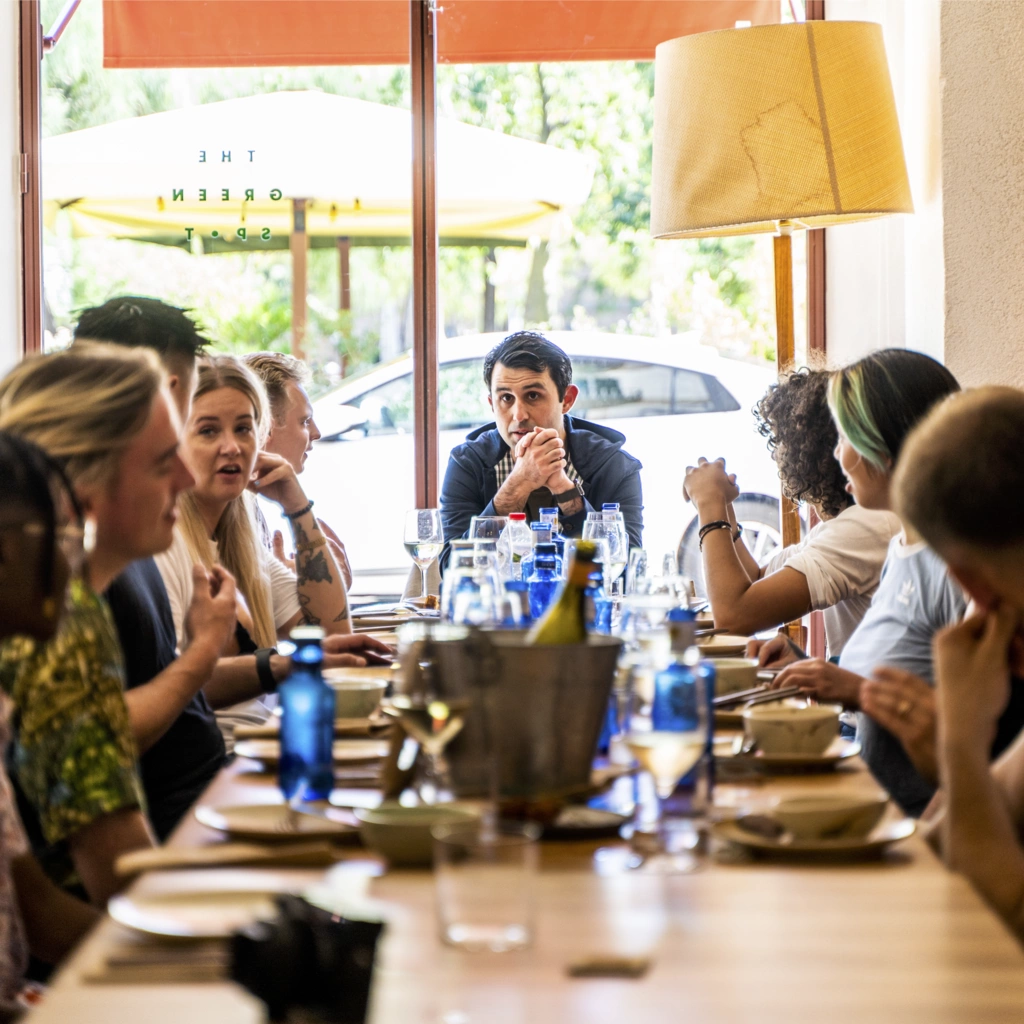 Having worked up a hunger, we headed to plant-based restaurant Green Spot for a vegetarian meal featuring seasonal dishes made with local produce that appeal to carnivores and vegetarians alike. Also at the table were Scholarship judges Masa Urushido and Ago Perrone, alongside friends of The Blend Giorgio Bargiani and Iain McPherson, giving our Scholarship finalists a chance to ask questions and garner advice while breaking bread over tasty, healthy food and, yes - just a couple of glasses of Spanish wine.
Also on the agenda was a roundtable at Hotel 1898 with some of the bar industry's most progressive, creative and innovative minds, including our host Sandrae Lawrence of The Cocktail Lovers and attendees Christina Veira (Bar Mordecai), Georgia Georgakopoulou (The Clumsies), William Drew (50 Best Bars) and more. Our Scholarship trio presented their #FUTUREPOSITIVE visions to the group before delving into a discussion on how to work toward a more equitable, sustainable and community-driven bar industry, with drinks and food courtesy of one of our favourite bars and good friends at Angelita in Madrid.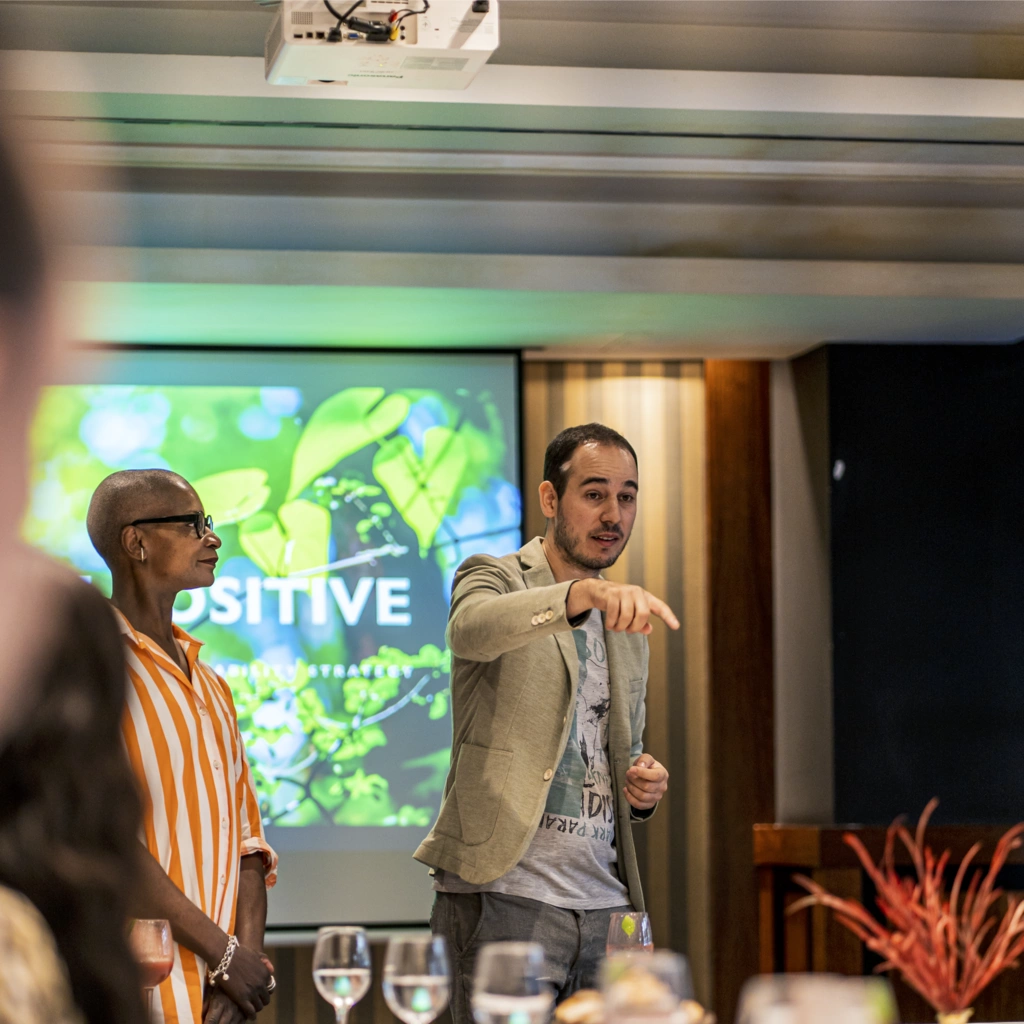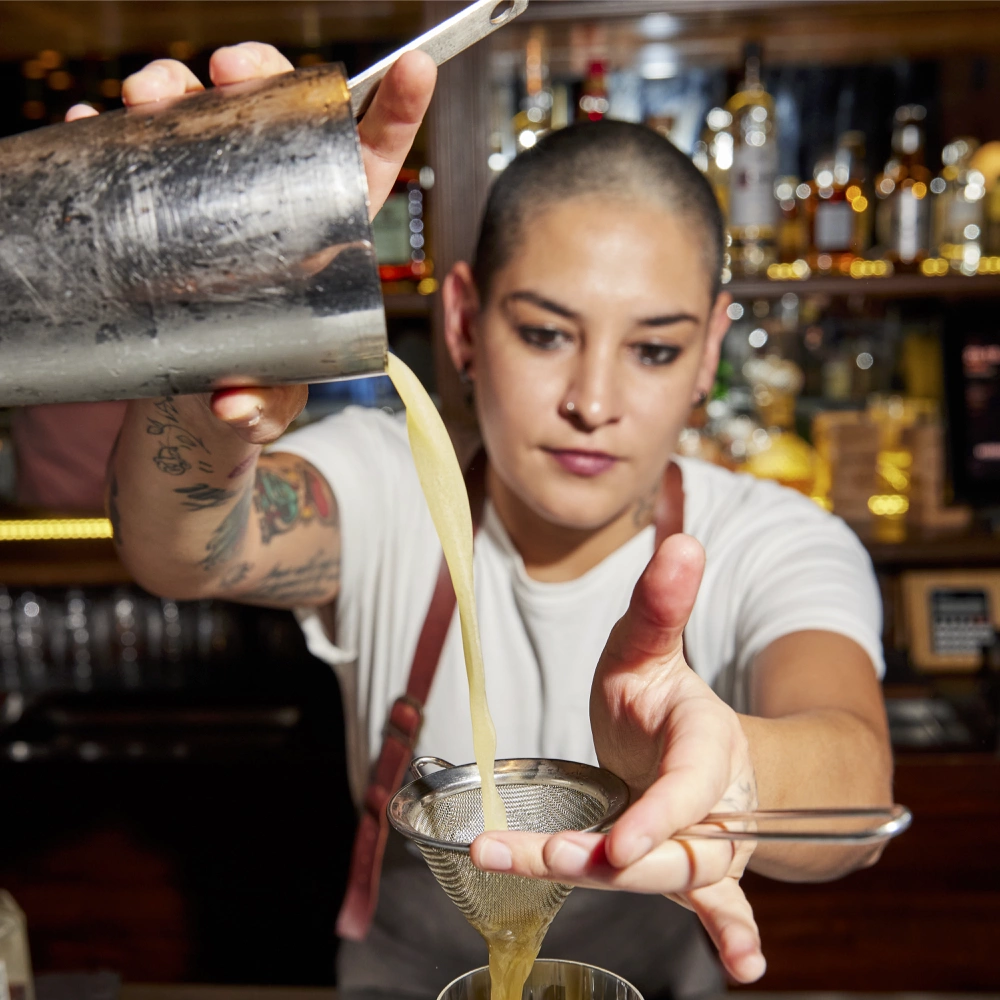 Full of ideas and raring to go, our finalists prepped their drinks for The Bartender's Feast at Casa Bonay, attended by the World's 50 Best Bars nominees. On the menu were Drew's 'Webb of Skies' cocktail, Seraphine's creation - 'Koko', and Kyoka's concoction 'The Disappearing Drink.' Here, the trio walked the red carpet with the good and great of the bartending community, including Ago, Masa, and Scholarship judge Jean Trinh of Alquimico, Colombia, whilst the illustrious guests sipped on their drinks, recreated by esteemed bartenders Raiza Carrera, Pietro Rizzo and Colin Chia.
And finally, after months of deliberations, our Scholarship winner was announced at Barcelona's Arenas mall, in a room filled with 1,000 of the bar community's most influential luminaries. Dressed to the nines, Drew, Seraphine and Kyoka made the journey together and were united in their excitement as Mark Sansom and Meimi Sanchez invited the elated winner on stage - Drew Fleming. Speaking of the Scholarship prize, Drew said 'this is a once-in-a-lifetime opportunity. The ability to learn hospitality from some of the heavyweights in the industry in cities across the globe is something I'm so grateful for. I am beyond excited.' As Ago attests, this has been an experience for our judges, too 'For me personally, being a part of the final stage of the judgment of the scholarship was very emotional. It means that we can really help someone to define themselves. Being a judge is a kind of lesson to remind me where I come from, how I started and never forget to be humble.'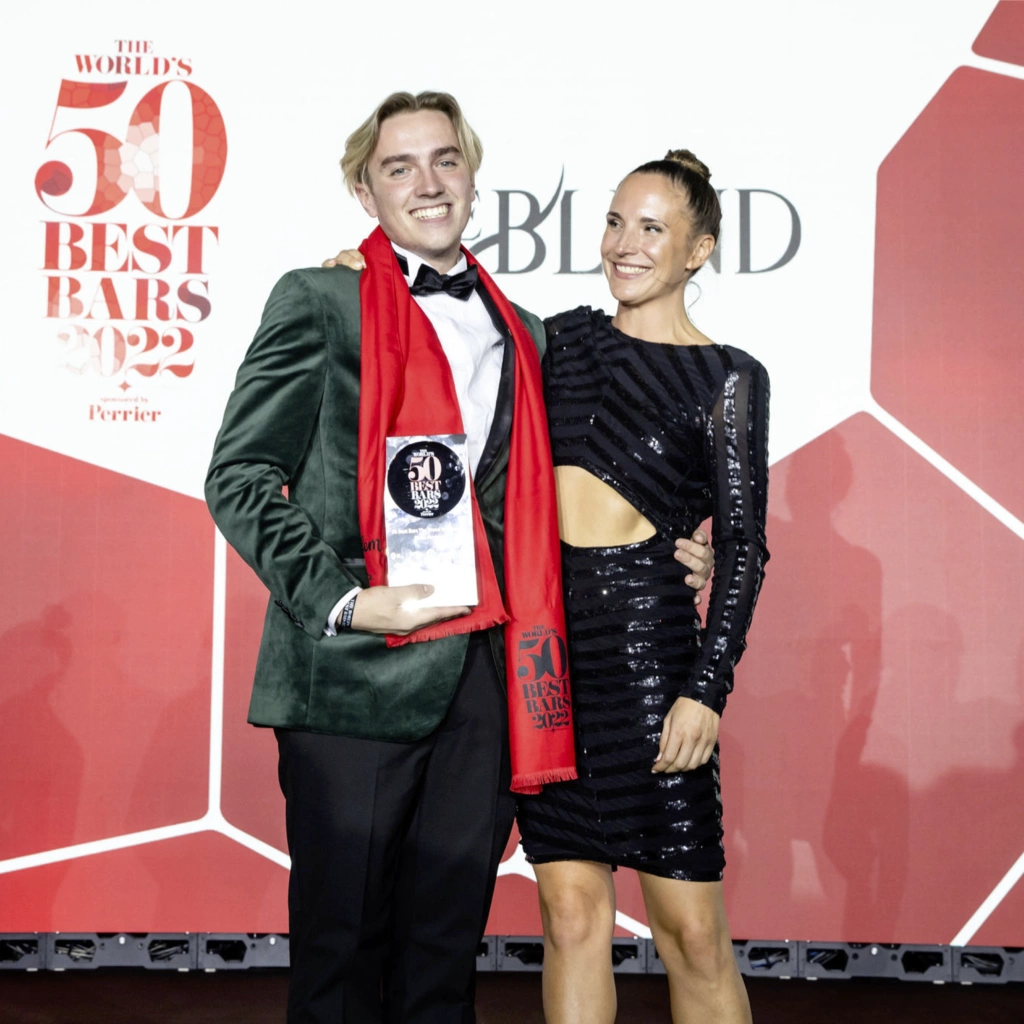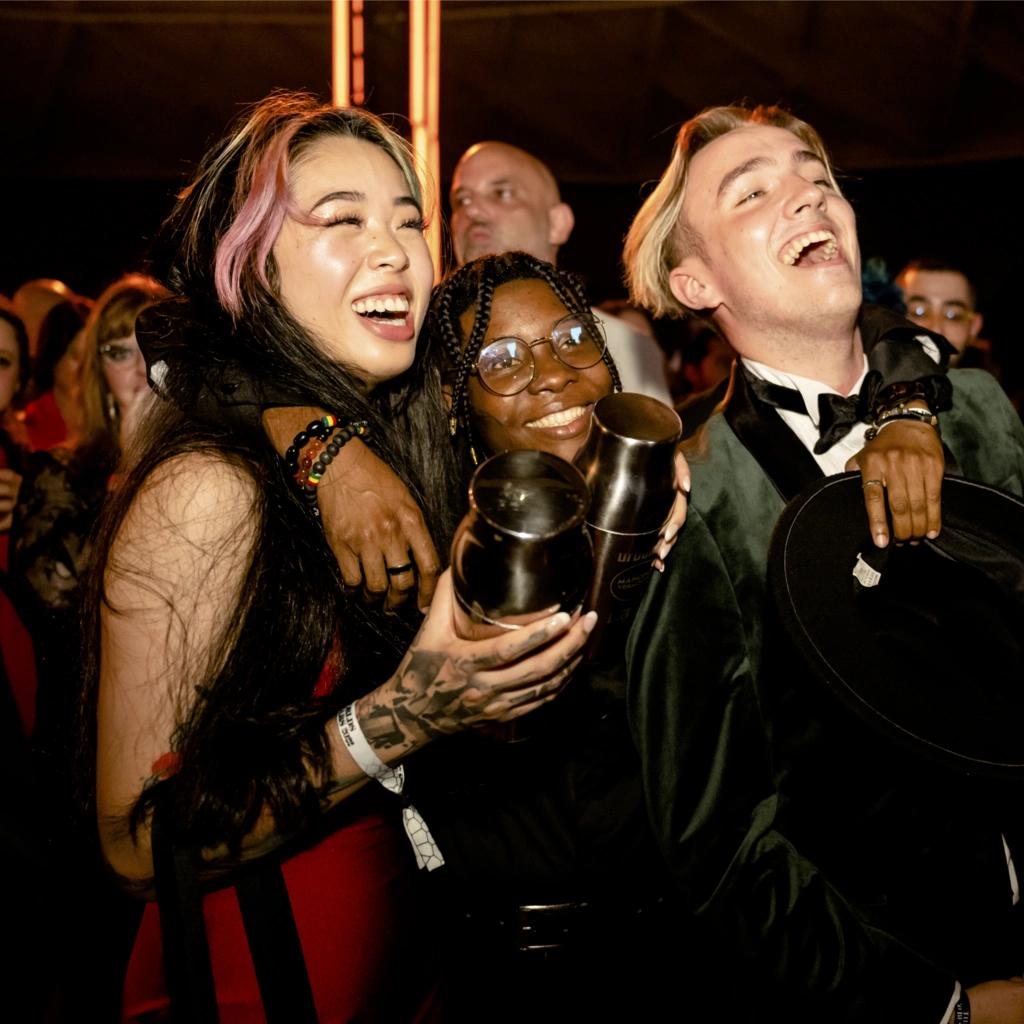 Asked what advice she'd give to someone wanting to apply for the Scholarship next year, Seraphine says confidence is key 'never doubt yourself, don't hold back, show the world what you have to show, believe in yourself.' and Kyoka agrees 'Be your authentic self, just be you.' Our trio embarked on this adventure as strangers and have become friends. They've made connections, built a community, and fully embraced the experience. The 50 Best Bars The Blend Scholarship is a journey. There are twists, turns, and an eventual winner, but the people met, and the lessons learnt along the way are what make it worthwhile. The Blend would like to extend our heartfelt thanks to both the applicants and the judges for sharing their ideas and time with us. Stay tuned to see what Drew gets up to in London and NYC, and remember - we'll be back again to crown another Scholarship winner in 2023.

Want to apply? Keep your eyes on The Blend.