CEO & founder of Ellas Empowerment
It's Ginevra's turn to take over The Blend this time! Introducing us to her successful project ELLAS Empowerment, discussing the importance of inclusivity within the hospitality world, sharing with us their favourite Barcelona spots, and even more...
Let's meet Ginevra and follow her on her journey!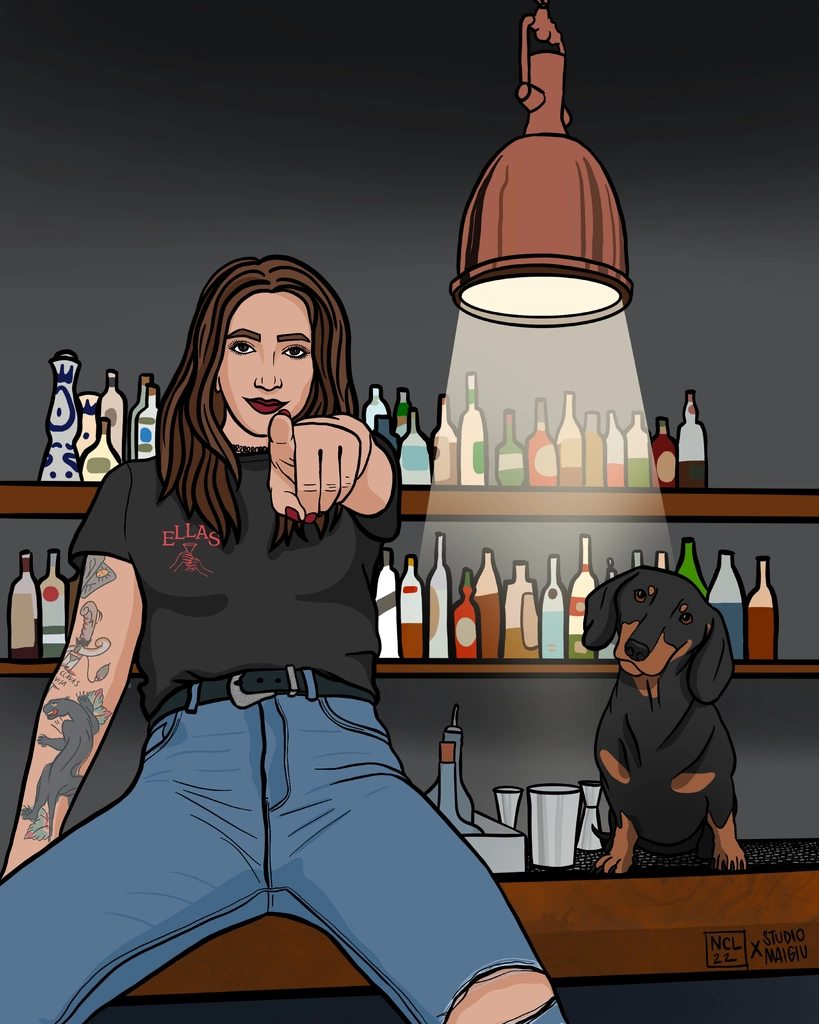 NAME
Ginevra Castagnoli
SOCIAL HANDLES
@ginevra.castagnoli and @ellas.empowerment
NICKNAME
Gitana, which means "gypsy" in Spanish.
My name starts with "GI" and "TANA" means "Italiana" in Argentinian slang. This nickname expresses in only one word who I am: where I come from, Italy, what I love, Spain and Spanish culture, and how my lifestyle is. Gitana is who has an itinerant life, moving from place to place, and I've been traveling and living in different cities for the past 15 years since I left Italy.
ROLE IN THE HOSPITALITY
I recently left my position as Bar Manager at the Punch Room of The Barcelona Edition to fully focus on a project that means a lot to me. I am the CEO and founder of ELLAS EMPOWERMENT: a platform, and a community with the aim of giving visibility to women in the hospitality industry, activating a network of strong and experienced professionals to share awareness and knowledge.
WHAT IS THE THEME OF YOUR TAKEOVER
INCLUSIVITY IN HOSPITALITY – HOW WE CAN BE MORE INCLUSIVE? –
This it's a very important topic for me, especially as a woman being part of this industry. I think we live in a world that is changing for the best into a more inclusive place and we all need to do our part.
PREVIOUS EXPERIENCES
I've been working in the hospitality industry for the past 12 years, between Spain, the UK, and Italy. I left my birthplace, Milan, because back in the day, it was very difficult for a young woman being totally included and professionally accepted in the Italian bar industry, mostly dominated by men.
I moved to Barcelona and immediately felt at ease when I started working at Creps al Born. It was the first time in my life seeing a woman working in a cocktail bar and being the best at it. I took that experience to learn and absorb as much knowledge as possible.
The next step was at the Langham Hotel's Artesian bar, where I learned more than I expected on an international level. Working with Anna Sebastian, Bar Manager at that time, was a great chance.
She taught me that I could make happen everything I wanted to achieve and dream about, with dedication and hard work.
Lastly, I worked as Assistant Manager at Farola, and Bar Manager at the Punch Room of The Edition Hotel in Barcelona.
I am now fully focused on Ellas Empowerment, the platform created after the pandemic, dedicated to promoting and empowering women in the hospitality industry. Ellas is developing fast and I can only hope for a bright future. We're spreading knowledge and inclusivity, for a better industry,
WHAT DO YOU DO OUTSIDE OF WORK?
Having a life balance when you are in this industry is not always easy. I try my best to cultivate my passion, like exercising (Training, boxing, running), spending time with my dog who I love so much, my friends and
family, going to dance classes, and chatting for hours with my best friends. But also go out and discover new interesting spots in the city (bars, restaurants,…)
PROFESSIONAL AND PERSONAL ACCOMPLISHMENTS:
I just created something good not only for me but also for others:
ELLAS EMPOWERMENT. An important aspect of this experience is being able to get over my insecurities and my fears. Whoever knows me, is aware of how much I always question myself, and now I feel like I'm doing a great job to focus on what really matters. I want it to become something big, as all dreams can be.
WHAT 'S YOUR CLOSET SONG?
I have so many! Any really good 80/90s song it's what I enjoy Michael Sembello's MANIAC is the soundtrack of an old 80s movie called FLASHDANCE and it's the story of a young girl that wants to be a dancer but without funds to cover the costs of a dance school. Of course, in the end, she made it and somehow this is my biggest dream (not being a dancer, or maybe…) but just accomplishing everything I put In front of me without fear.
YOUR FAVORITE BAR SNACK?
Any kind of chips, fries, really.
THINGS YOU CAN'T LIVE WITHOUT?
My Dog
The Sea
Music
My Friends
An Amazing Outfit
Nature
Meatballs
Training
A Good Book
WHO WOULD PLAY YOU IN A FILM?
Catherine Zeta-Jones; Charlize Theron; Gal Gadot
They are all really similar to me physically (LOL) and their personalities are very strong. I think they could represent me really well.