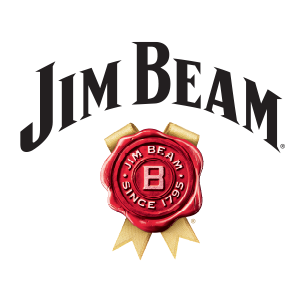 Timeline of Family Heritage
The story of the Beam family is one of seven generations, more than 200 years, countless challenges and one goal; to make the best bourbon in the world. So settle in, pour yourself a bourbon and prepare to travel back in time with the First Family of Bourbon.
1740
In 1740, when the United States was still the Thirteen Colonies, the Boehm family first arrived in America, determined to live the colonial dream. Forty-eight years later, they'd relocated to where central Kentucky currently is and Americanized their German name to "Beam." The hot summers, mild winters and nearby limestone spring made their new home ideal for … you guessed it … growing corn. Not what you were thinking? Don't worry, the bourbon part is coming soon.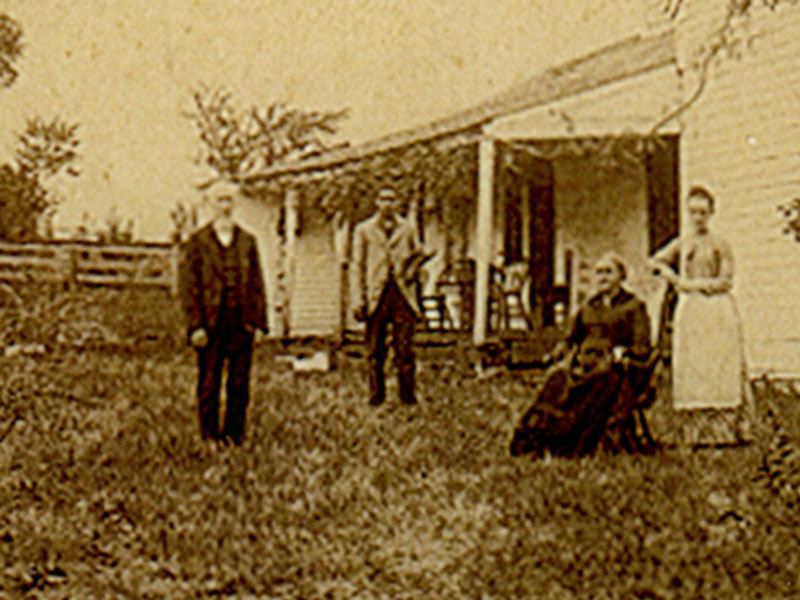 1795
Jacob Beam sold his first barrel of Old Jake Beam Sour Mash in 1795, just three years after Kentucky became a state. His bourbon quickly became a local favourite-no small accomplishment considering that, by the early 1800s, Kentucky was home to about 2,000 distillers.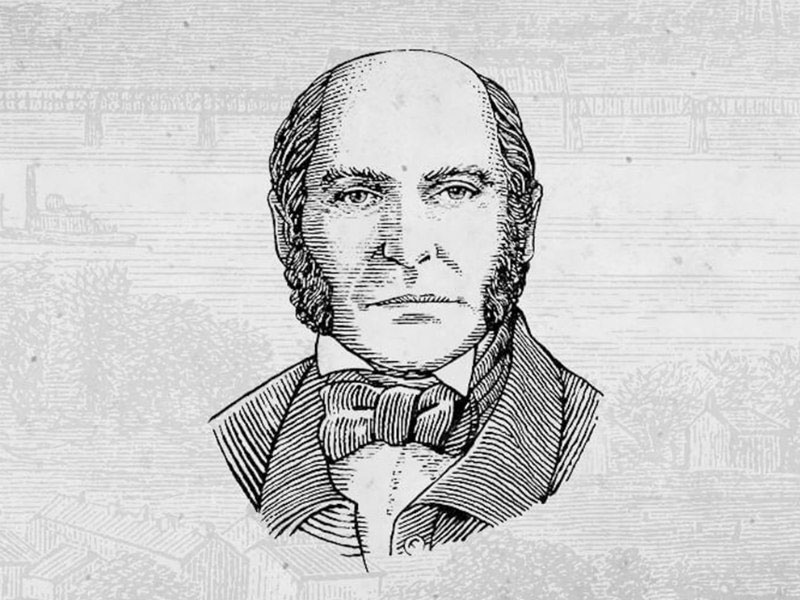 1820
Jacob Beam handed the distillery over to his sharp-as-a-tack son, David Beam. At this time in history, bourbon could only be practically distributed locally, so instead of bottling it and selling it in stores like we do today, people simply brought their own jugs to the distillery to fill them up straight from the barrel. David, however, could sense that a change was coming, and he had the foresight to enlarge the distillery for future growth and transition from pot stills to column stills to enable continuous operation. He also renamed the bourbon Old Tub to match the name on the distillery.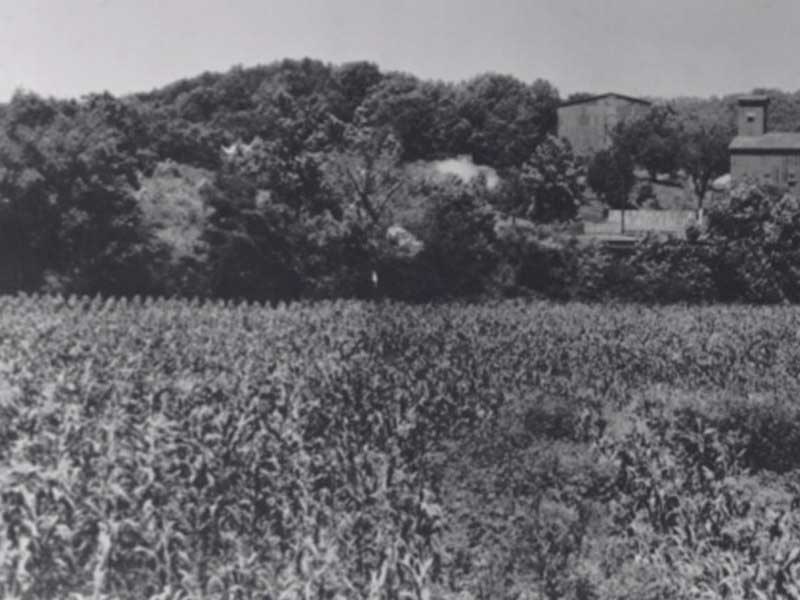 1854
Let's skip forward to 1854. After taking over distillery operations from his father, David M. Beam wanted to take advantage of bourbon's newfound popularity. And having learned of a planned extension to the railroad line, he relocated the distillery to Nelson County, KY under the name D. M. Beam & Company. Now, mere yards from the new tracks, he was able to ship Old Tub both north and south. And by bottling and branding each bottle, he began to transform his bourbon into a national brand.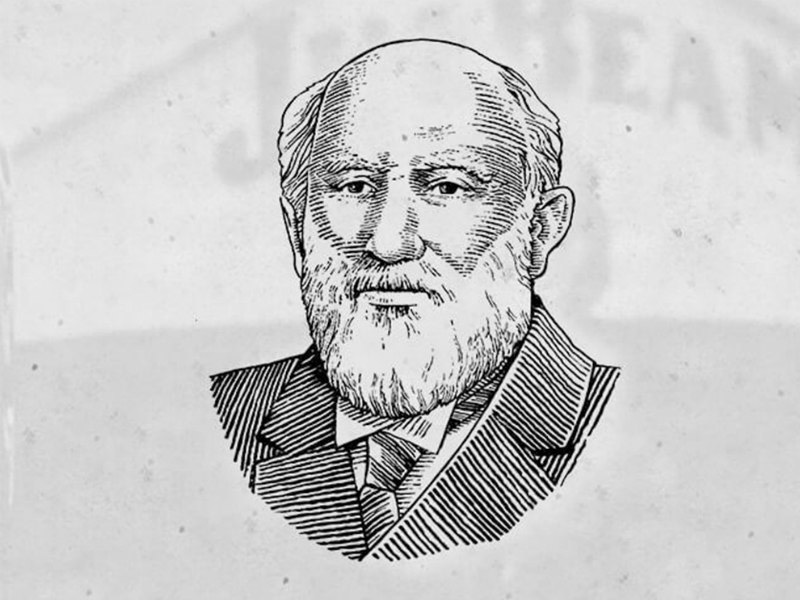 1894
In 1894, James Beauregard Beam—Jim Beam® to his friends and family—took over the family distillery from his father, David M. Beam. By this time, Old Tub was one of the first national bourbon brands. And throughout the early 1900s, Old Tub and bourbon in general, continued to grow and expand, developing rigorous standards for production and quality. Then, in 1920, Prohibition brought it all to a screeching halt. For over a decade, bourbon was effectively out of business.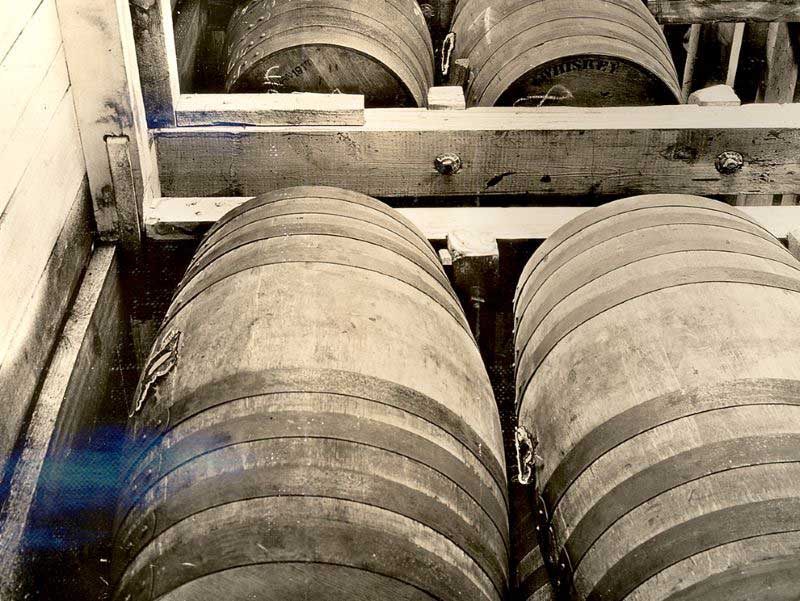 1933
When Prohibition was finally repealed in 1933, Jim Beam® didn't celebrate. Instead, at the ripe age of 70, he put the pedal to the metal. With the help of friends and family, Jim Beam® rebuilt his entire distillery by hand in Clermont, KY in just 120 days. And still, he didn't celebrate, wanting his first drink in over 13 years to be of his own bourbon. In 1935, Jim's first batch of post-Prohibition bourbon was ready, and since he no longer owned the rights to the Old Tub name, he sold his first new bottle as Colonel James B. Beam Bourbon. Finally, the man now known as "The Colonel and The Legend" could celebrate.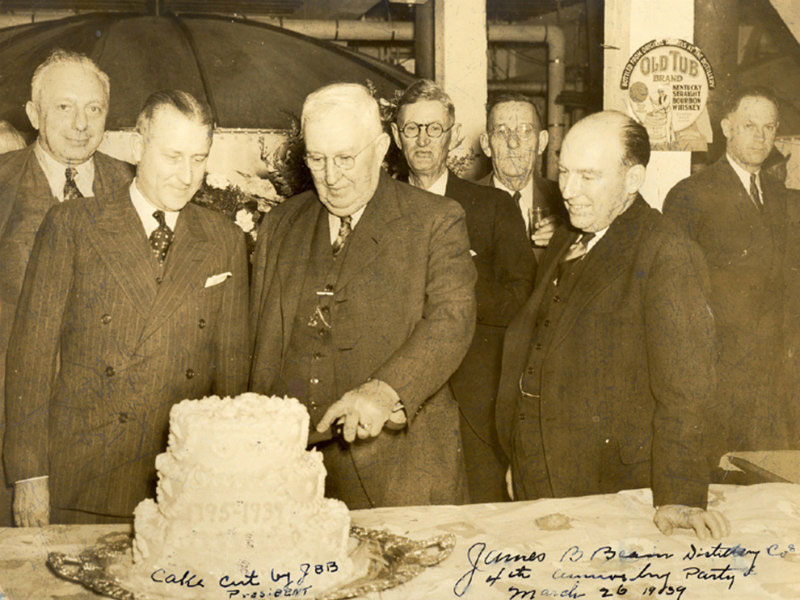 1946
While T. Jeremiah "Jere" Beam had been helping his father to run the family business since opening the new distillery, he officially took over in 1946, just as WWII came to a close. Soon after, not wanting any of his countrymen to be without bourbon, he began shipping cases of Jim Beam® to American servicemen stationed overseas. Though he didn't know it yet, this would introduce Jim Beam® to the globe, setting the stage for it to become the world's best-selling bourbon under his watch.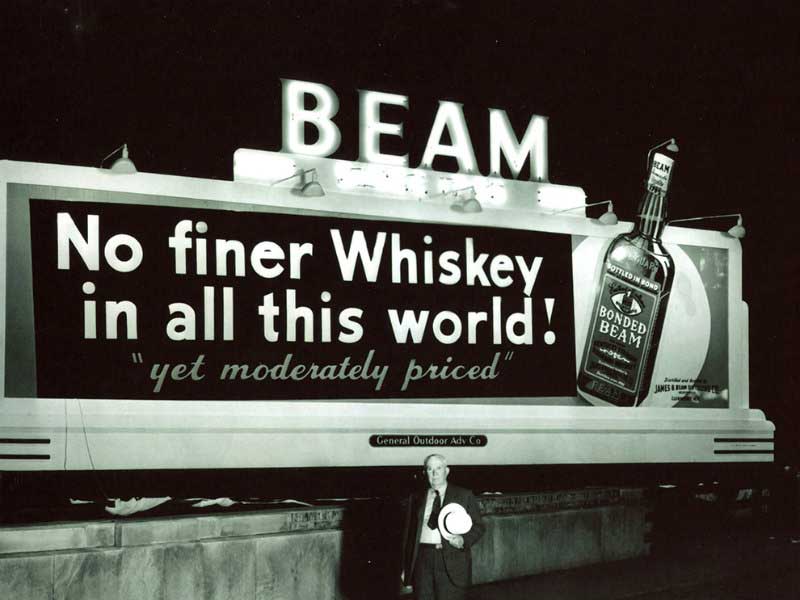 1960
Jim Beam® 's daughter Margaret, had married into the Noe family during Prohibition. While T. Jeremiah's brother, Carl Beam, is Master Distiller of the Clermont distillery, Margaret's son Frederick Booker Noe II is named Master Distiller at the Boston, KY distillery. Five years later, Booker would fill Beam's one-millionth barrel. Despite this tremendous milestone, however, bourbon was in the midst of a downturn in favor of clearer spirits like vodka, gin and the dreaded wine spritzer. Refusing to give in, Booker opted to innovate.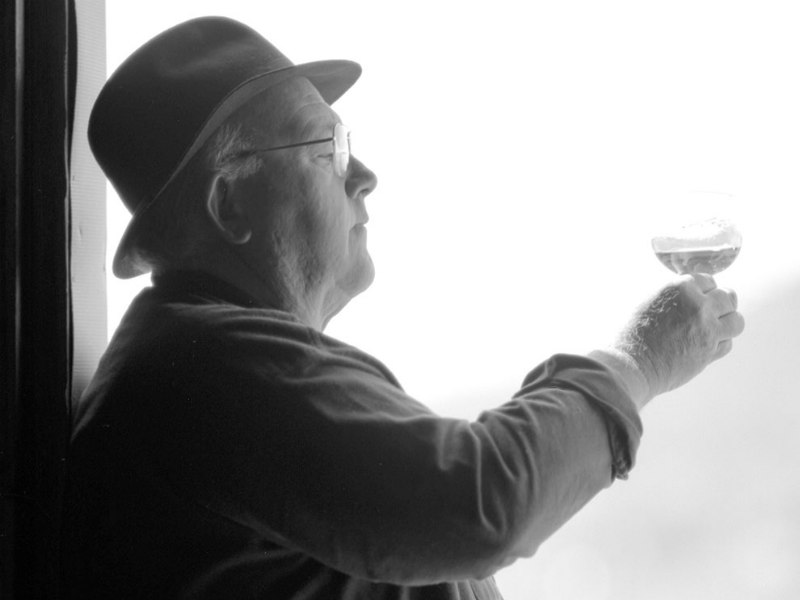 1992
In 1992, Booker was succeeded by his son and our current Master Distiller, Frederick Booker Noe III. With this changing of the guard, Fred Noe became the seventh-generation Beam Family Master Distiller, and in 2005, he filled the ten-millionth barrel of Jim Beam® . But Fred would do much more than fill record numbers of barrels. Like his father, he had a penchant for innovation, and in 2009, he released Red Stag by Jim Beam®. This black cherry liqueur infused with Jim Beam® Kentucky Straight Bourbon Whiskey caught the bourbon world by surprise. And in doing so, it threw open the gates to a new realm of bourbon-inspired possibilities.