Hibiki® 17 Years Old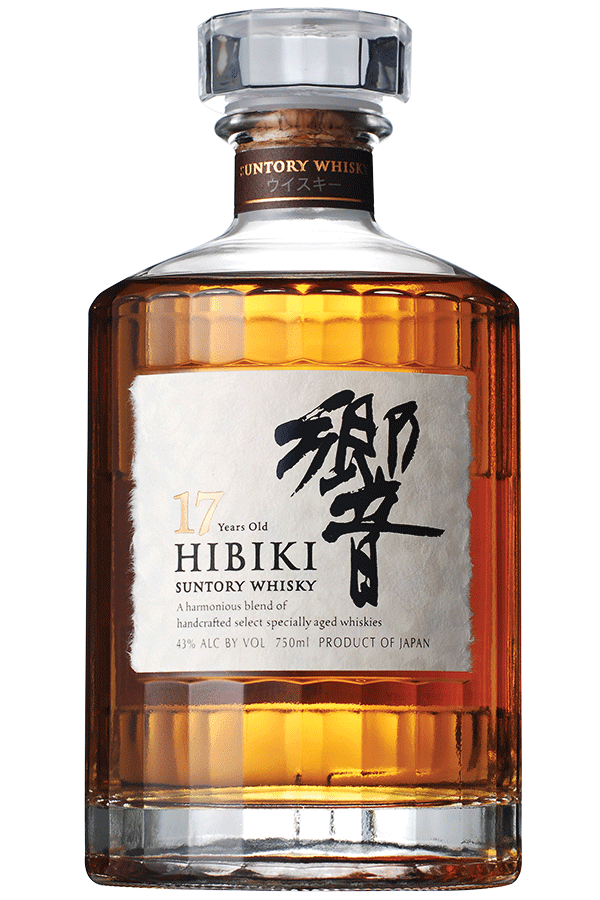 "Kanzen" or complete, Hibiki is a harmonious blend of innumerous malt and grain whiskies which are meticulously blended to create a full orchestra of flavours and aromas.
Hibiki celebrates an unrivaled art of blending, fine craftsmanship and a sense of luxury from the House of Suntory. From its launch, Hibiki has been embraced as the paragon of The Art of Japanese Whisky, the very product of Japanese nature and her people.
Hibiki is not only Japan's most highly awarded blended whisky, but among the most prestigious and honoured whiskies in the world.
COLOUR: Amber
Aroma
Peach, apricot, melon, rose, lily, lemon leaf.
Taste
Toffee, black cherry, vanilla, and Mizunara (Japanese oak).
Finish
Sweet, fruity, with lychee aftertaste.
---