The Perfect Blend 2023/2024
Entries Close Nov 6th
Returning from its hiatus, The Perfect Blend 2023 is back, with a new challenge and an exciting new prize!
Most cocktail competitions are ultimately about the drink, the presentation, and the showmanship! This is about supporting one another, education, career and self development.

It's the perfect blend of competition, growth, and community.

We present…

The Perfect Blend 2023!

You have the chance to WIN a bartender's trip of a lifetime with three (3) unique experiences.

Entries are open until 6th November. Take a look at this year's submission brief below.
A BARTENDER'S TRIP OF A LIFE TIME WITH THREE UNIQUE EXPERIENCES!
A Prize like no other
You heard that right, The Perfect Blend is back, and two (2) lucky bartenders have the chance to WIN a trip of a lifetime with three (3) unique experiences. Firstly, a VIP tour of our very own award-winning Beam Suntory distilleries in Scotland; secondly heading to London to experience the excitement of an industry trade event, connecting with Bartenders from across the globe, and lastly visiting some of the world's best bars, personally meeting the industry mentors who operate and own them! A week of education, connection, and exploration, not forgetting a ton of fun!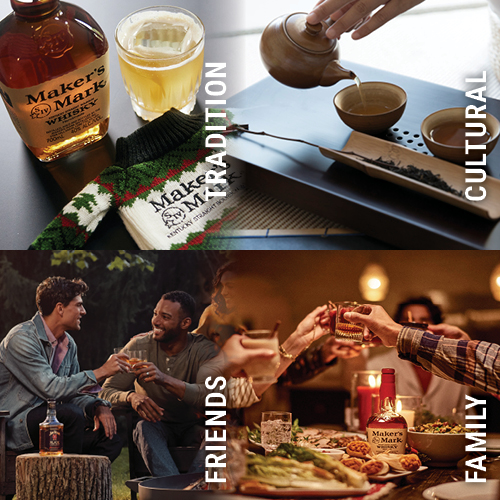 Journey 1: TRADITION
Our brands are iconic, world leaders in American whiskey and the pioneer in Japanese whisky, with deep heritage, passion for quality, and legacy.
Create a drink around tradition, whether that be family tradition, cultural traditions, a yearly tradition among friends. Tell the story of tradition through flavour and our brands.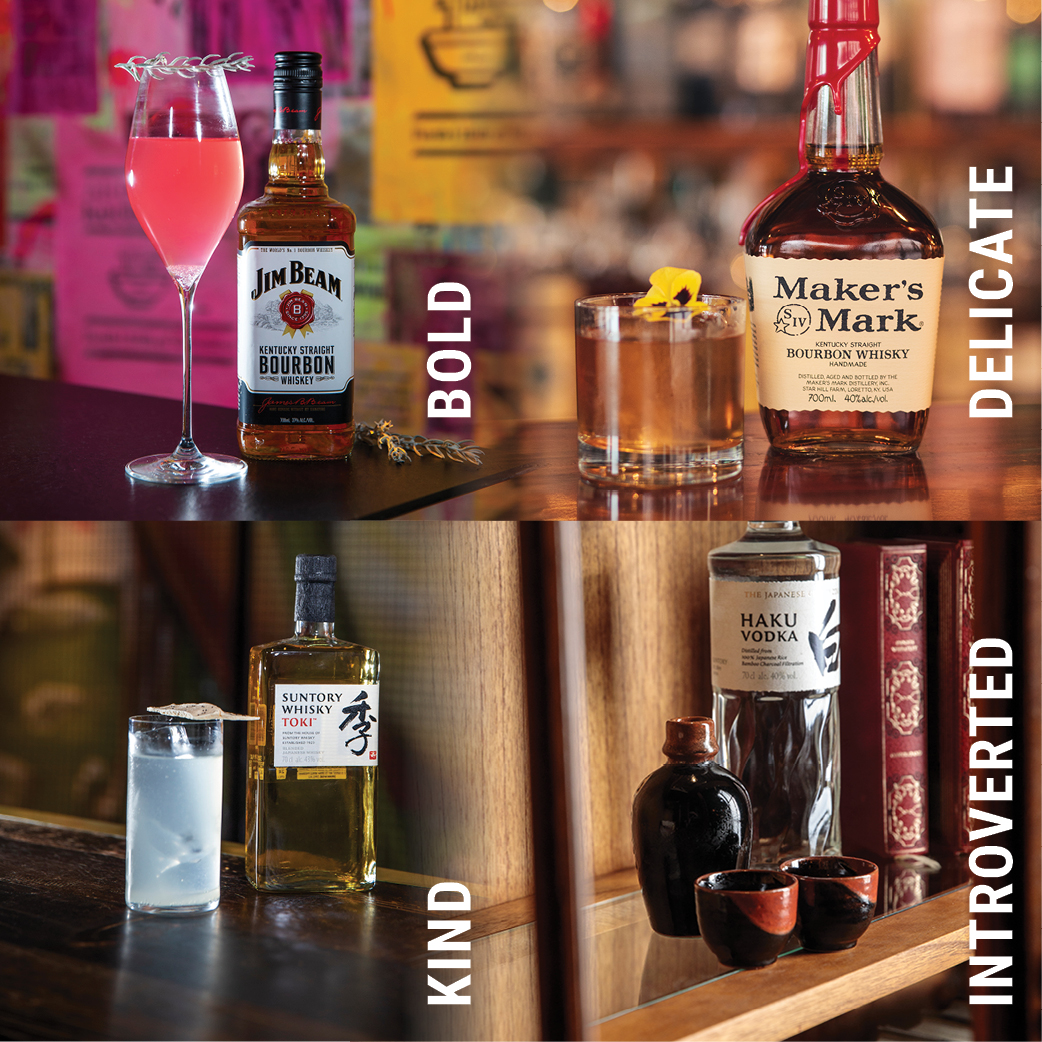 Journey 2: PERSONALITY
Technology today is greatly impacting how people portray their character.
In response, The Blend encourages creation of a drink that portrays a your personality. Create a cocktail that unveils/ portrays your inner personality traits, talk about their journey & experiences in the industry & their professional career - 'Cocktail of Character'. Will it be bold, spicy, unique in flavour, creative, innovative, sleek, warming, celebratory, secretive, or slow to reveal itself…
HERE'S HOW IT WORKS
Entries Close Nov 6th
1. Create a cocktail that reflects the submission brief. This year we have two (2) Journeys to choose from.
Will you pick:
1: 'TRADITION' or
2: 'PERSONALITY'
2. Define your level of entry:
Apprentice – 2 years or LESS behind the bar, OR
Professional – 2 years or MORE behind the bar
3. Enter your details
4. Select your Hero spirit from the Beam Suntory portfolio
5. Share your signature serve and the story behind it
WHAT ARE THE RULES
Rules Are Meant To Be Broken, But In This Case, We Advise Against It. If You Break Them, Your Entry Will Be Non-Compliant And Therefore Not Judged.
Participants must create a NEW (unpublished) cocktail

Multiple entries are welcomed, however seperate entries must be submitted each time via online

Homemade ingredients are welcomed (syrups, shrubs, soda's etc containing multiple ingredients for example 'honey, rosemary, lemon syrup' is only calculated as one (1) ingredient)

All ingredients used must be expressed in 'mls' or for small quantities as dashes, drops, wedges etc

The cocktail must be composed of a maximum of six (6) ingredients (including drops/ dashes)

Ice and garnishes are NOT included as ingredients

The cocktail must HERO a brand from the selection of Beam Suntory products stated on the entry form below

Your cocktail can be created in any style and served in any glass

The cocktail must contain a minimum of 45mls of one or more products from the Beam Suntory portfolio. (e.g. 30ml Maker's Mark, 15ml Bols Triple Sec)

Your cocktail must NOT exceed 75ml of alcohol




NOTE: This is a Beam Suntory competition – it's best to use our brands where possible… just a heads up!
Pick your Beam Suntory Hero Spirit