Accra, the capital city of Ghana, with its secluded beaches and a coastline stretching the entire south of the country, has one of the freshest and most exciting cocktail scenes in the world. Now an emerging West African hub, the past 10 years have seen a surge in the creative industries in Accra. There is an abundance of artists, designers, musicians, architects, photographers, and DJs making waves globally, with their unique sense of style and vision.
2019 was a milestone for Ghana as it marked 400 years of slavery. 'Year of the Return' was coined and welcomed the diaspora back to their homelands to enjoy cultural arts festivals over the Christmas period. It was a chance for people to reconnect and hopefully inspire more black African-owned businesses, allowing their country to truly flourish. Boiler room, Afrochella, TED Talks, Global Citizen Festival, and Twitter have become regular features.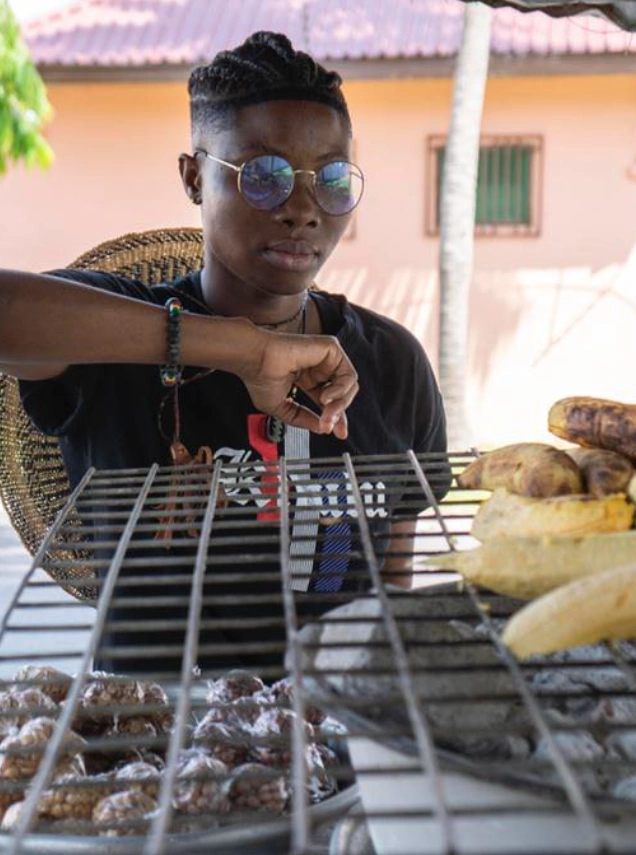 December is a highlight in the Diaspora calendar, seeing a massive influx in tourism. Air BnBs are fully booked with hotels at full occupancy. Each year the city expands, welcoming the hundreds and thousands of tourists that visit throughout the year, who will no doubt experience a truly unique and diverse hospitality skyline. Some might say Accra has become the IBIZA of Africa! With its beach clubs, rooftop bars, local spots, fine dining, and members clubs all filled with a musical backdrop with near carnival volumes! Others might say, it's nothing like IBIZA and has its sense of style, with a vibrancy unmatched by any other part of the world. Whatever the opinion may be, it's certainly a fun city to get your teeth into!
Bartending has changed from a poorly paid, thankless occupation to a vocation: a job where bartenders can express themselves, feel proud and have a genuine career. It gives them opportunities they never thought were possible. Just look at me for example! Never did I think that I would be shortlisted for a chance to win a fantastic scholarship opportunity, at The Blend new Initiative. And let alone fly business class, on my very first trip outside of Ghana. I'm 24 years old, and this is the first passport I've ever had! I could never foresee what has happened. The journey I've taken has given me the drive and determination to bring more opportunities like this for me and my peers.
Although we may not be at a European or American standard just yet, Ghana is getting there at a rapid rate. More and more international hotels have opened, more infrastructure is in place, and even more exciting things to do and see than ever before. We sit proudly at the top, alongside the other cocktail-led countries on the continent; South Africa and Kenya, whose bars are featured in the 50best's top 100 lists. I am also proud to announce that La Borracha, has recently received the accolade of being listed in the '50 best discovery' list. With only 3 other bars in Ghana featured. Santoku is a fantastic high-end Japanese restaurant and bar. Front/Back is a speakeasy celebrating Ghana from every inch of its interior. And No X restaurant and lounge, a London-inspired cocktail powerhouse in the city of Accra. I am so delighted by this news and we will no doubt see more bars and restaurants pop up on this prestigious list.

You've heard it from me, and now is the time to experience it yourself. Book that flight and breathe in the most wonderful and unique hospitality scene you'll ever encounter. It's infectious, and you'll find yourself addicted before the end of your trip. We can't wait to host you and I look forward to seeing you at my bar, where we can share a story and an exceptionally mixed beverage.